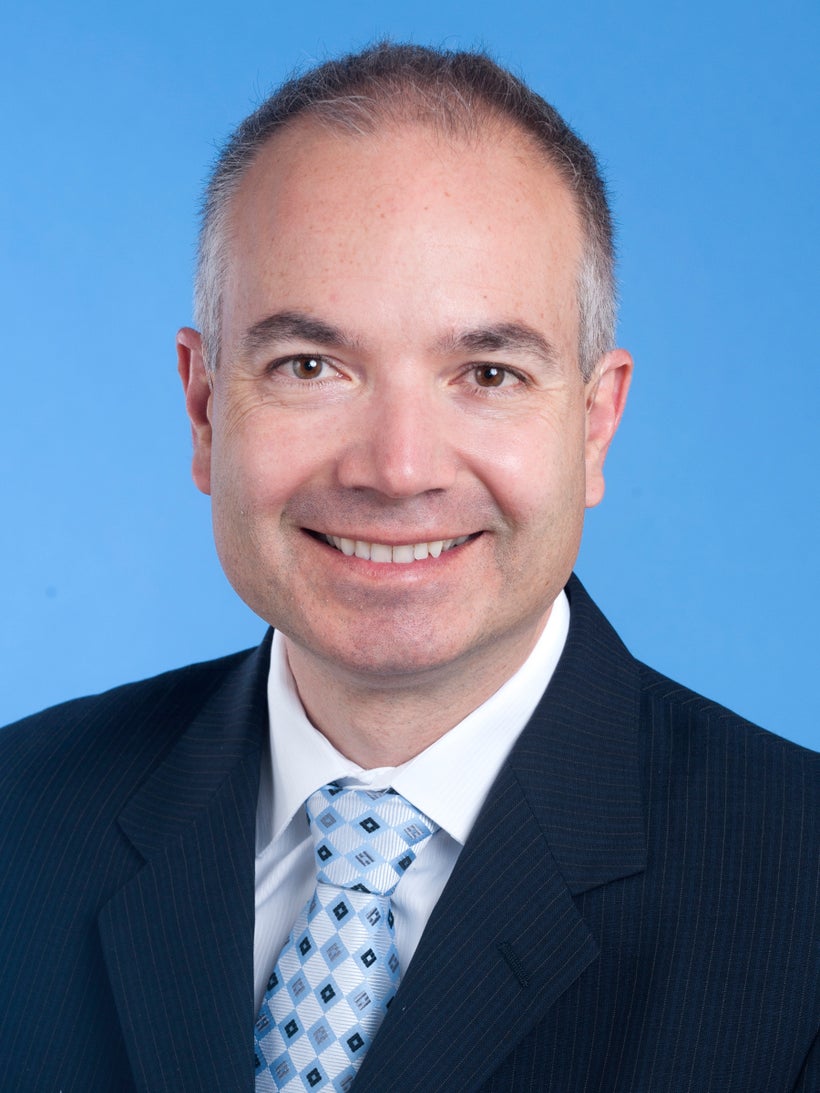 For five years, Sal DiFonzo has been the Managing Director of FMI Compensation, a leading provider of compensation data surveys for the engineering and construction industry.  FMI Compensation also assists clients with general incentive design, executive compensation, sales compensation and benchmarking.  As Managing Director, Mr. DiFonzo runs the firm through his seven direct-reports.
As an expert on compensation, of course, Mr. DiFonzo has very strong opinions about the relationship between rewards and performance.  In fact, he wrote a book on the subject.  A true subject matter expert and thought leader in his field, Mr. DiFonzo is the author of a forward thinking book, Designing Effective Incentive Compensation Plans: Create A Plan That Drives Strategy, Engages Employees, and Achieves Success.  In the book, Mr. DiFonzo explores how to make the transition from a traditional discretionary plan to a contemporary structured incentive compensation plan. Along the way, Mr. DiFonzo explains his philosophy of compensation in this book and argues for giving employees clear performance measures with concrete goals and real incentives tied to actual performance in relation to goals.  I mention his book to illustrate Mr. DiFonzo's no-nonsense philosophy of using recognition and rewards in the real world to drive employee performance, increase transparency, improve morale and teamwork, and help people earn more of what they need and want.  Mr. DiFonzo says, "Employees want to know how much they can earn and what they need to do to earn it." That says a lot about where Mr. DiFonzo is coming from and where he is taking his company.
Says Mr. DiFonzo, "I think they trust me as a leader who will make sure that we have a thriving, viable business. Ultimately, this means that they will have good jobs in a collaborative, fun work environment.  I am also the resource 'getter' for the team.  So the team will request new equipment, software, people, etc., and I will find I way to help them if warranted.  They appreciate that somebody who can develop business can also procure resources for them." 
Mr. DiFonzo describes his own leadership style as creating a work environment that is both "autonomous and accountable."  He says, "When my team describes their work environment, they mention the amount of autonomy they have.  It is all within the context of continual deadlines, goals and project plans, so there is accountability too."  True to that description, Mr. DiFonzo gives his team "the latitude to solve problems and complete work in their own way."  Deliverables may be standardized, but "they have freedom to use their own tools to get the work done."  Mr. DiFonzo schedules a quarterly check-in with each direct-report to "review performance and hear concerns."  Though he travels a huge amount, when he is in the office, Mr. DiFonzo makes a point of starting every day "by visiting every office or workstation to have a brief conversation." As a "life-long achiever," Mr. DiFonzo enjoys "setting an example for the team with satisfied clients and on-time performance.  Hey, look at me and see how I did this, you can do this too!"
The Leadership Wisdom of Sal DiFonzo
Be sure the right person is in the right job.  Don't be afraid to move a person to a different role where the person can be successful.  I remember when I was afraid to move someone who was failing in her role.  It was a very technical role, and she wasn't getting it.  She was valuable to us as a "jack of all trades" utility player, so I moved her into that "utility" role and relieved her of programming duties.  To my surprise, she and her co-workers were relieved and happy that I made the move.  She is still with us because of that, whereas I had thought she would quit if I moved her!
A person struggling in his/her role will almost never tell you or ask for a change.  Often the struggling person becomes determined to persevere through a mismatch.  That's why you have to monitor progress against goals and determine whether it's a skill deficiency or something else (for example, you can't fix laziness).  If it's skill deficiency, then training may be the solution.  If that doesn't work, then consider moving the person.  If those solutions are not feasible, then don't be afraid to terminate the employee so he can possibly achieve happiness elsewhere.
Sometimes you have to force people to the next level or they will get too comfortable.  I see this with consultants.  They develop a skill, then they become known as the expert with that skill.  Then they don't want to change.  It's great to be the expert!  Then I'll say, "Hey, it's time for you to run a project.  Are you ready?  No?  Let's have so-and-so team with you while you run the next project.  You won't be alone.  I trust that you can do it!"
Ownership leads to going the "extra mile." One of my employees used to carefully protect his time so that he would not become over-loaded or work too many hours.  I promoted him and gave him more responsibility.  Now I have to hold him back on all the initiatives he wants to take.  He is like a different person.
Attitudes can be managed.  It starts with the manager's attitude.  If the manager is cheerful and happy, the employees may have good attitudes.  It is almost guaranteed that if the manager is a "yeller," sulks around and blames others, it will show-up through the employees.  There is also a small population where you cannot manage attitudes.  They need to be "managed out" of the organization.  Sloth actually exists and is not just one of the seven deadly sins.
When it comes to interdependency at work…  The key is to establish a process for the interdependent working relationship with timelines so that requests to cooperate do not become begging on a continual basis.
Our bedrock philosophy is for employees to work in the office when not traveling.  This supports our collaboration value.  Let's be real:  You are more likely to work with somebody if you can pull-up their chair next to that person versus remembering to call the ethereal voice on the other end of a phone line.  If I were to poll my employees and gave them a choice to work from home full-time, I doubt any would take me up on it because we have created such a strong team culture.  They wouldn't want to be left out!  Isolated employees don't last long.  Having said that, I have yet to deny an employee request to work from home because of a sick kid, to attend a PTA meeting or to wait for the cable person to show.
When it comes to retaining high-performers… I believe that high-performers should receive special, not equal, treatment.  They should earn more privileges and get more things.  Superstars need high-profile projects, investments in training and exposure to senior management.  How many companies lose valuable employees because they are not made aware that they are valued and there are special plans for them?  Targeted investments in identified "high-potential" employees are important because they signal to those employees that they are special.  This is important.
About Bruce Tulgan's "The Wisdom of Strong Leaders" Series
Since 1993, Bruce Tulgan has worked with hundreds of thousands of leaders/managers in hundreds of organizations. Over more than two decades of research, training, and consulting, Bruce has encountered many, many truly great leaders: Strong, highly-engaged, rigorous, and steeped in proven best-practices. All of the best practices in Bruce's books and articles come from these real strong leaders in the real world. This series is a tribute to the wisdom of some of the very best of the best of those real strong leaders.
About Bruce Tulgan
Bruce Tulgan is an adviser to business leaders all over the world and a sought-after keynote speaker and seminar leader. He is the founder and CEO of RainmakerThinking, Inc., a management research and training firm, as well as RainmakerThinking.Training, an online training company. Bruce is the best-selling author of numerous books including Not Everyone Gets a Trophy (Revised & Updated, 2016), Bridging the Soft Skills Gap (2015), The 27 Challenges Managers Face (2014), , and It's Okay to be the Boss (Revised & Updated, 2014). He has written for the New York Times, the Harvard Business Review, HR Magazine, and Training Magazine. Bruce can be reached by e-mail at brucet@rainmakerthinking.com, you can follow him on Twitter @BruceTulgan, Facebook, LinkedIn, or visit his website www.rainmakerthinking.com.
This post was published on the now-closed HuffPost Contributor platform. Contributors control their own work and posted freely to our site. If you need to flag this entry as abusive,
send us an email
.