Charcoal lattes, made from activated charcoal and milk, are blowing up in our news feeds

Activated charcoal is in everything nowadays, from our toothpaste to our ice cream cones. But now you can find the gritty black stuff in your cup of morning joe. Charcoal lattes are a thing now, and are trending on Instagram (probably because the sooty grey color makes for a particularly superb social media post).
These drinks are — surprisingly — not even made with caffeine: Instead swirls of charcoal are mixed with creamy milk to create a frothy wakeup call that's even trendier than your roommate's morning green juice cleanse. Activated charcoal is thought to have a "detox effect" that bans bloat and calms irritated stomachs, but some say that consuming charcoal regularly could actually have detrimental health effects. (Keep an eye on The Daily Meal later this week for our story on the truth behind the activated charcoal trend.)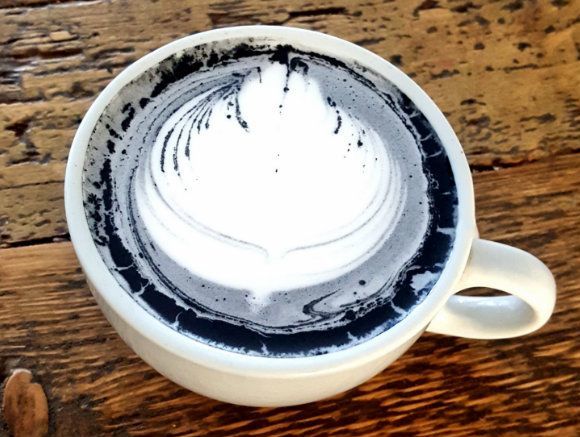 Right now, this new twist on the old "black coffee" is mostly being sold at trendy coffee shops in the U.K. like Acme Cups, Farm Girl, and Damson & Co., but you can easily try it out for yourself and save on an overpriced cup.
This post was published on the now-closed HuffPost Contributor platform. Contributors control their own work and posted freely to our site. If you need to flag this entry as abusive,
send us an email
.