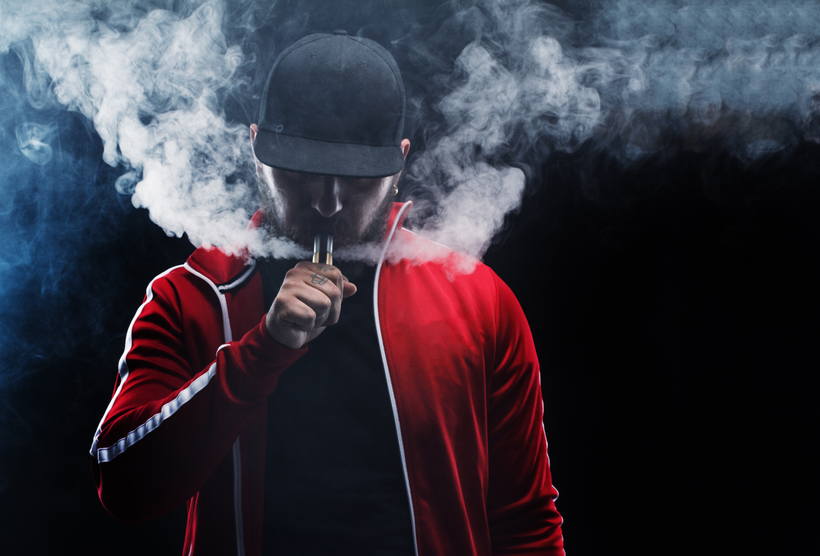 How did we get here?
The vaping industry has developed rapidly since the first products began entering the market in the late 2000s. As with other sectors, early innovation was driven by entrepreneurial small and medium sized businesses who responded rapidly to the huge demand from smokers for less harmful alternatives to cigarettes.
Since then, the market has rapidly grown into a sector which now includes many major manufacturers. Add into the mix that the quantum of ongoing research is greater now than ever before and you'll understand that vaping is an important part of our economy.
But this is the tip of the iceberg since there are many related service providers such as labelling or packaging and distribution networks in the vaping supply chain. Alongside the emergence of major vaping-only brands in the last ten years, the UK's four major cigarette companies together with the pharmaceutical players have all invested considerably in the sector.
So, what does all this mean? I caught up with a good friend of mine with experience of the vaping sector, a serial entrepreneur with a flair for getting it right with his business ventures, to discuss what the future holds and how he and his team have created a market leading business in less than 18 months.
Meet Mohammed Patel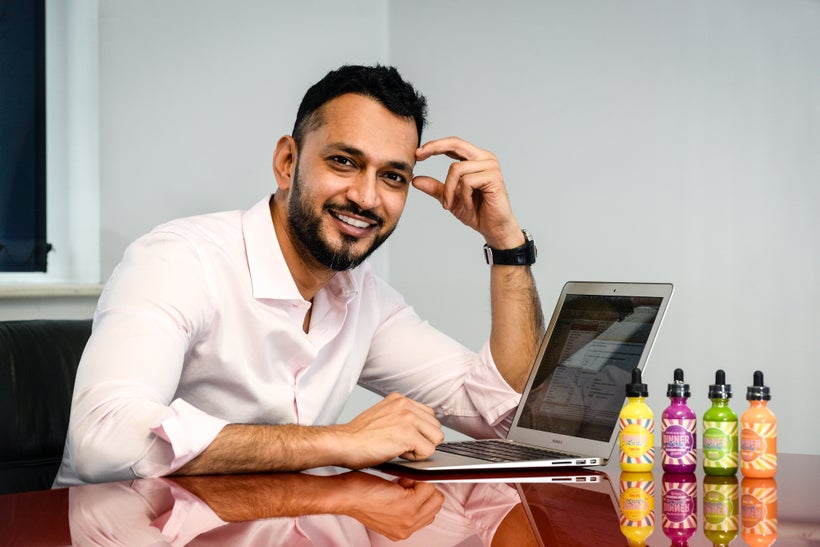 I first met Moh several years ago and started to work with him on a number of his ventures. They all had a common model at the heart of each business, despite being in fundamentally different sectors. It was a pattern or a model that has served him well but still demands great effort, tenacity and an attitude toward risk that eludes even the most battle-hardened entrepreneurs.
MP: "I have built a high performing team around me who help me to create the conditions necessary to support and sustain fast but safe growth, mature management practices and a stand-out marketing proposition"
Wrapped with a fail fast attitude that facilitates an ongoing cycle of ideation, implementation, testing and feedback and profitable commercialization, Moh and his team have a great platform for growth for even the most challenging ventures.
Into the clouds
Whilst many think Vaping is still in its infancy, it can actually be dated back to the 1960s with the invention of a hot air vaping device by Herbert Gilbert. Some developments in the 1970s and 80s moved the idea on but it wasn't really until the early 2000s that Chinese pharmacist, Hon Lik created the device we now attribute to the rise of Vaping.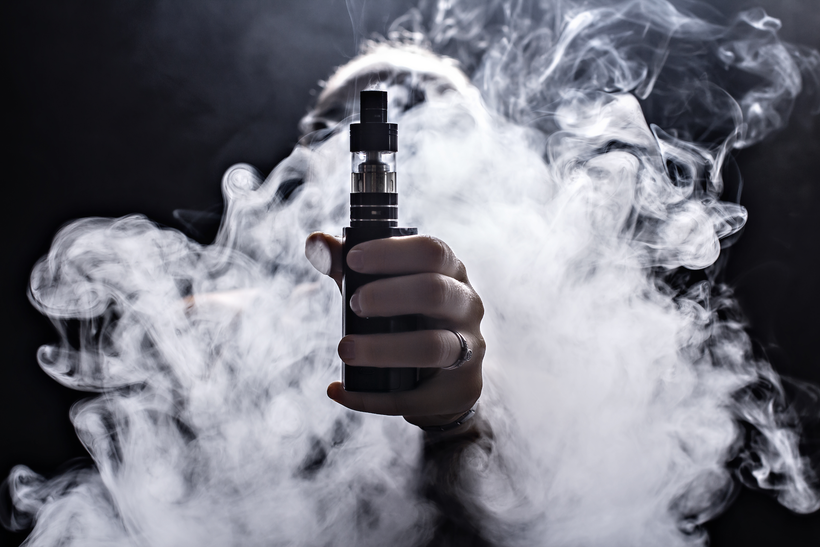 In keeping with many such innovations, it was left to the disruptors to really grasp the opportunity and start to propel innovation in this emerging economy and this is where we see Moh's interest piqued.
MP: "from the early 'cigalike' models to second generation batteries and tanks, innovation has moved quickly. Now, the latest products enable self-assembly, personalisation and custom modification with a range of e-liquids, tanks, atomisers and batteries to be utilized and this has opened the door to a whole new marketplace and this is what attracted me to the sector"
Exploring this marketplace, it is clear that sales channels have evolved quickly too; from small point of sales displays on corner shop counters to supermarket aisles and specialist vape shops and lounges, as well as the rapidly developing online retail market. So, how do you pick where in the market you want to be?
MP: "I was captivated by the booming business of vaping as an alternative to smoking, but it could have been too easy to be seduced into developing popular mods as these require research, development, tooling, testing and manufacturing and it is such a fast-moving area of the market that a few wrong choices could damage the business before its even off the start line. The real motivator to set up the brand was driven by my own experience of using e-liquids. Despite the myriad of products and flavours available, the selection on offer simply weren't up to much, in my opinion. The experience was disappointing, and the flavours tasted synthetic.
So, taking this as a starting point, Moh took the view that the vape liquids area, whilst still fast moving, represented a real opportunity to build a community of users and a theme to connect all of the brand's products and hence the birth of the Vape Dinner Lady brand.
Have idea, will grow
All startups face an initial challenge of how to market their product and build a real following. Vaping is no different although there is an obvious advantage that it's a modern phenomenon and marketing here has the benefit of additional opportunities to promote offerings using social media and influencer market and this is without boundaries.
MP: "It is widely accepted that word of mouth and peer recommendation are the very best and most effective forms of marketing, and their effectiveness is further amplified when the persons talking about a product or a service are individuals who have established their authority and credibility around a certain topic or subject matter. We saw this as a great opportunity to help us propel our flavours and brands. We know our product is good as that's the universal feedback we get, so making it easy to use social media and other omni channel marketing methods has allowed us to benefit from enhanced word of mouth. Add into this that we experienced un-delineated reach and it means that we have, in an extremely short period of time, achieved tremendous reach and loyalty in countries across Europe and beyond, to a much greater extent than the very strong interest we have had in the UK."
It is clear that a commitment to investing in the use of premium quality ingredients manufactured in the UK, coupled with an extremely customer-focused, social media savvy approach, has facilitated Vape Diner Lady's meteoric growth. Since launching, the company has scooped eleven international awards, including 'Best E-liquid' for "Lemon Tart" at the Hall of Vape Expo in Stuttgart Germany, which attracts over 1200 E-liquid brands.
MP: "Fast and profitable growth is one thing, but we want more… In everything we do, we want to make people smile... We stay focused on our community. Our underlying business - and life - principle is based on taking ordinary people and doing extraordinary things. I think we've achieved that with Vape Dinner Lady."
Building momentum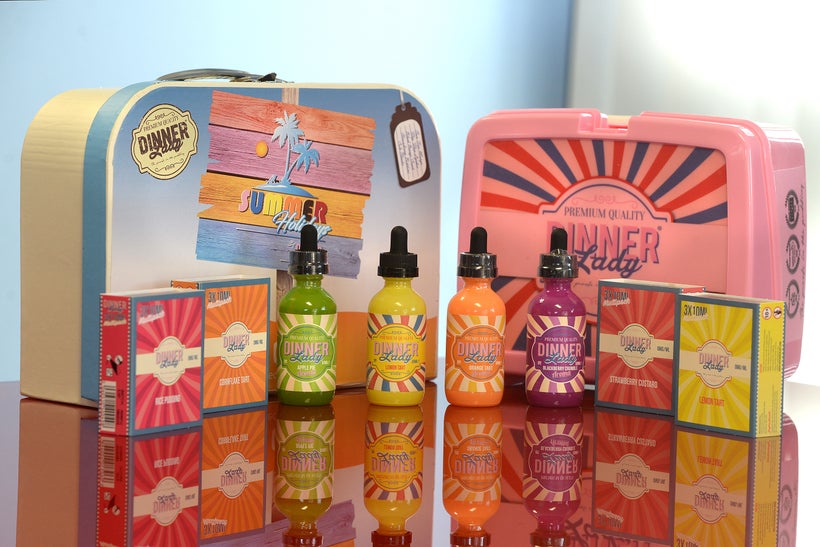 Today, the company employs over 50 staff (within a larger Group structure), and is forecasting rapid growth over the next 18 – 24 months, with a projected annual turnover of £15-£18 million by its second birthday. Supplying its range of products to e-liquid retailers in over 50 countries across Europe, Australia and America, Vape Dinner Lady has already shown its ambitions for world domination are more fantastic than fantasy.
Clearly the Vape sector is fast becoming crowded both at home and globally. Interestingly, since non 'cigalike' second and third generation devices require additional advice and support to facilitate user take up, this has been a key barrier to the large multiples and supermarkets gaining the traction they desire. However, with a strong business foundation in place, a clutch of major Vape Industry awards and a brand reputation for the very best quality e-liquids, it was only a matter of time before the rest of the industry started to take notice of Vape Dinner Lady and its approach to marketing and community building.
As a result, Moh receives regular calls and enquiries from interested parties as to how Vape Dinner Lady's success can be utilized to help others succeed in the vaping marketplace.
MP: "Whether its private equity or investment brokers wanting to know more about our growth and future plans or its calls from supermarket chains and other major retailers, they all have one thing in common, they recognise the dramatic growth we have achieved and that we and our disruptive marketing activities are here to stay. As a market leader, we are starting to set the agenda for where next and how its done, and others, our peers and the new pretenders, they can only follow or imitate what we are doing."
Discussing this further, it is clear to see that Moh has great plans to help supermarkets to overcome the challenges of not being able to provide the skilled advice many users access in smaller vape stores. The techniques discussed are not for this paper but it is fair to say that they are disruptive, innovative and nothing short of genius. If successful, Vape Dinner Lady will corner the major part of the UK retail market by being present in major retail outlets, supermarkets and online, and if it works here, it's likely to work elsewhere. If Moh and his team can continue to put their customer and the wider community at the heart of their product development and empower retailers to position the Vape Dinner Lady offerings with the same degree of community engagement currently achieved, this business could see tenfold growth in the matter of a few years.
The year ahead
Having received tremendous press coverage and after appearing on the BBC One Show to discuss his views on the industry, it's clear that Moh is a man with a plan. At home with articulating the plan, I'll leave the final words to Moh as he framed them with the measured excitement I have witnessed him use over the last few years when it comes to his implementation of plans and strategy that have always delivered all expectations and then some:
MP: "I see the industry going through a huge consolidation, the major players will want their piece of this and it is up to us to ensure that we champion customer expectations first and foremost to ensure we see reduced threat from the big brands and retailers. If they work with us, they can share in our success but if they compete, they'll have to convince our huge community of loyal customers that they have something better to offer and knowing what I know of our 2018 plans, I wouldn't want to be in their shoes!"
This post was published on the now-closed HuffPost Contributor platform. Contributors control their own work and posted freely to our site. If you need to flag this entry as abusive,
send us an email
.