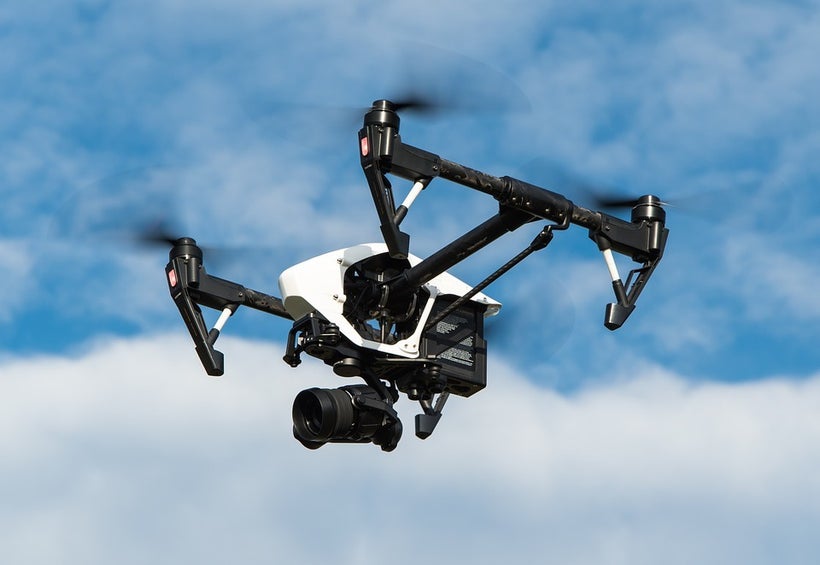 While watching an action movie, a thriller or a period drama, sometimes a fantastically shot scene might have left you awestruck and left you wondering how it much have been captured. Well, say hello to the latest drone technology, manned by able helicopter film pilots and aerial directors who deploy their expertise and skillfulness to shoot spectacular film scenes with the assistance of drones.
The role of a helicopter film pilot is complex and needs a wide range of expertise. From possessing vast knowledge of aviation and aerodynamics to knowing how to creatively shoot action sequences without comprising on safety, acclaimed Helicopter pilot Ray McCort has done it all. With skills in both Aerial Safety and Stunt Coordination, McCort has carved a niche for himself in utilizing several on camera drones and helicopters for the action and film scenes in Hollywood.
But McCort's flying career of a whooping 25 years witnessed him starting as a flying guide for aerial sightseeing in Manhattan and then flying for Channel 7 news to cover breaking news in New York. Before he ventured in the Motion Picture industry, he worked as an aerial photographer in a small charter company. Following his true call, McCort founded Aerial Cinema Productions in 1991. The company employs pilots, flight crews, professional production personnel and top of the line video and film camera equipment for the purpose of aerial filming and video. Aerial Cinema Productions is committed to providing superior service not only on the east coast but throughout the United States, Canada, Mexico and the Caribbean. The company is FAA certified with an approved Motion Picture and TV Manual and Certificate of waiver.
With considerable technological advancements, the potential applications of drones are extending far beyond just military warfare. Drones are becoming popular tools for the film industry because of the dynamic ability of drones that provides cinematographers and directors with unique creative opportunities to shoot a scene. Drones can wander where people and manned aircraft simply cannot reach. They allow filmmakers to create distinctive top shots in a safer, quicker and cheaper way. As drone technology evolves and high definition cameras become more durable and compact, erstwhile expensive, dangerous and difficult shots will become easier and more viable to obtain.
McCort has been a member of SAG as a pilot since 1995. The past twenty five years have been extremely enriching for McCort, who is the founder of Aerial Cinema Productions and acts in the capacity of it's CEO. As an aerial director and pilot, McCort has successfully adapted to the drone technology and utilizes it to capture almost unattainable images such as overhead shots which are practically impossible to be shot by either helicopters or cranes. The modern drone technology has opened up new cinematic possibilities that will push innovative and creative boundaries. McCort has seamlessly incorporated the drone technology into flying for features films and commercials on behalf of Aerial Cinema.
Currently, McCort is working on a film in-development, starring Arnold Schwarzenegger. This film is about a rogue news helicopter which is terrorizing a major US city. In the capacity of an aerial director and pilot, utilizing McCort will be effectively using camera helicopters and the latest drone technology for all of the action and film scenes. He has recently become FAA certified to fly UAV/Drones for commercial film and video work under FAA exemption 333 and new Part 107 regulations and has also created an off-shoot of ACP called Aerial Cinema Drones. Aerial Cinema Productions and Aerial Cinema Drones is based in Miami, Southern Florida. The company will utilize drones and the modern drone technology to fly for the various upcoming film & video productions under this banner.
This post was published on the now-closed HuffPost Contributor platform. Contributors control their own work and posted freely to our site. If you need to flag this entry as abusive,
send us an email
.