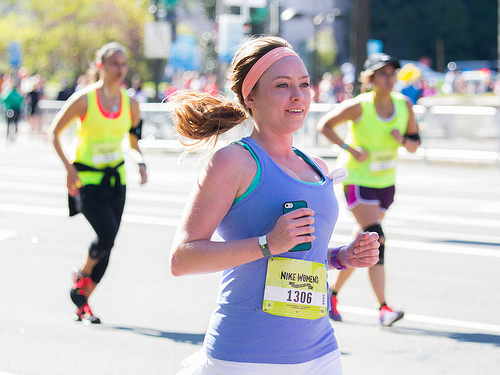 Remixes rule the gym this month--with half the month's top tunes falling into that camp. To that end, you can find slower tracks from John Legend and Britney Spears getting a little more oomph in the process. Similarly, already brisk tracks--including the latest from The Chainsmokers and Fifth Harmony--become epic workout jams in remixed form.
Sia's aptly-titled "Move Your Body" falls somewhere between two worlds. The single version featured below hasn't been reinvented entirely, but it does sound tighter than the original. (Plus, as a side note, the song was originally written for Shakira. So, it features the abundant energy you'd expect from one of her singles.) For all the month's remixes--and the new singles that accompany them--here's the full top 10 list--according to the votes logged on workout music site Run Hundred.
Rascal Flatts - "Yours If You Want It" - 113 BPM
Britney Spears & Tinashe - "Slumber Party (Bad Royale Remix)" - 70 BPM
The Chainsmokers & XYLO - "Setting Fires (Sigma Remix)" - 122 BPM
John Legend - "Love Me Now (Armand Van Helden Remix)" - 125 BPM
Imagine Dragons - "Believer" - 125 BPM
Fifth Harmony - "That's My Girl (Boaz van de Beatz Rework)" - 105 BPM
Ed Sheeran - "Shape of You" - 96 BPM
Clean Bandit, Sean Paul & Anne-Marie - "Rockabye" - 102 BPM
Maroon 5 & Kendrick Lamar - "Don't Wanna Know (Ryan Riback Remix)" - 103 BPM
Sia - "Move Your Body (Single Mix)" - 128 BPM
Check out this month's top 10 workout songs on Run Hundred: www.RunHundred.com.
For more by Chris Lawhorn, click here.
For more from HuffPost Workouts, click here.
Also on HuffPost:
PHOTO GALLERY
The 20-Minute Workout You Can Do Anywhere