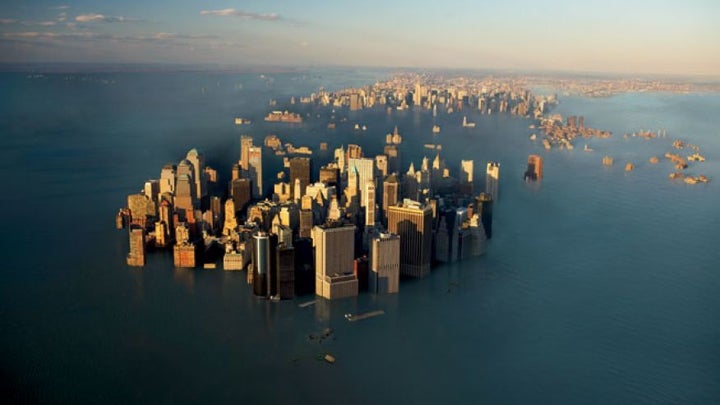 On Wednesday, May 31, the White House reported that it has pulled out of the climate deal struck by 195 countries in Paris in December 2015 and ratified last year. Meanwhile, major corporations are getting on board with the changing climate and investing in renewable energy on a larger scale than ever before, while there is in the federal government obvious "regulatory capture," in which former industry lobbyists have been helping write the regulations for those industries.
Scott Pruitt, the current administrator of the Environmental Protection Agency, established under President Nixon, is in cahoots with a large energy firm—which had donated him campaign funds—to reverse President Obama's efforts to mitigate global warming by requiring power plants to reduce carbon emissions.
The current president of the United States "declined to endorse the Paris climate accords on Saturday [May 27], ending his first foreign trip much as he began it: at odds with several of the nation's allies and under a cloud of questions back home about his ties to Russia," Michael Shear and Mark Landler reported in the Times. The forty-fifth president of the most powerful country in the world "refused to bend on the pact after three days of contentious private debate and intense lobbying by other leaders that began Wednesday [May 24] with an appeal by Pope Francis. The six other nations in the Group of 7 reaffirmed their commitment to cutting greenhouse-gas emissions in a joint statement issued Saturday."
Furthermore, the "stalemate leaves the country's future role in the climate accord in flux," Shear and Landler wrote. "The climate accord was the most vivid sign of division between the United States and its allies," adding, "The leaders of Germany and France expressed disappointment, according to The Associated Press." Angela Merkel was quoted as saying, "The whole discussion about climate was very difficult, not to say unsatisfactory. There's a situation where it's six—if you count the European Union, seven—against one."
The proposed federal budget, published last week, contains zero mentions of "climate," while the phrase "the environment" appears on page 7 in the context of infrastructure: "As major infrastructure projects are proposed, Federal agencies are responsible for reviewing the potential impacts on safety, security, communities, and the environment. … [T]he Administration will work to streamline and rationalize the permitting process while maintaining opportunities for meaningful public input and protecting the environment." Funding for the EPA, obviously a huge drain on the coffers, is proposed to be slashed by nearly one-third.
In the overview of the budget document, titled "A New Foundation for American Greatness," called "What Went Wrong," a sub-section under the heading "Burdensome Federal Regulation" explains, "Everyone believes in and supports safe food supplies and clean air and water." Well, that's a relief.