Atlanta Food & Wine Festival kicked off this weekend in the heart of Midtown at Loews Hotel and Peidmont Park. Hundreds of classes, wine dinners, parties and of course...meals were planned to highlight creativity in the kitchen. We took the impossibly hard job upon ourselves to eat and drink our way through Atlanta and pull together our Top Five festival highlights.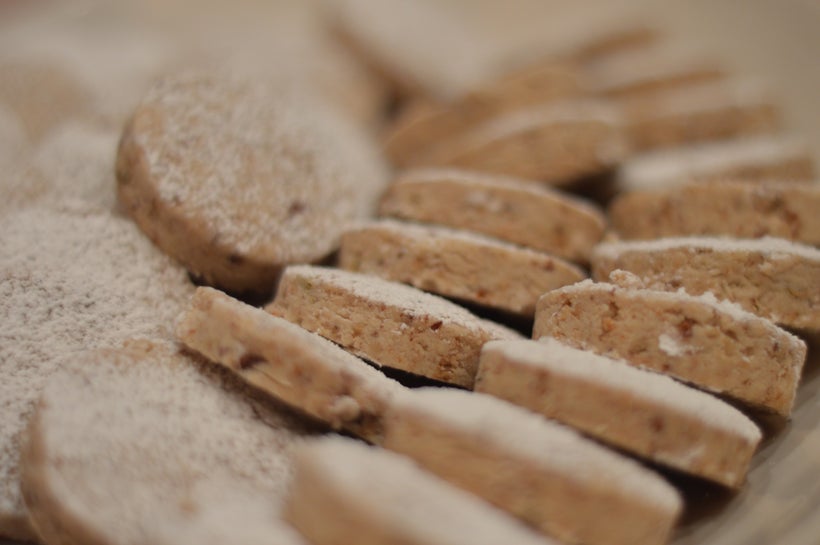 If you're a Southern foodie then you have heard of young #girlboss Chef Katie Button of Curate' and Nightbell setting the bar high in the world of Tapas. Her presentation at the Atlanta Food & Wine showcased pork's place in our kitchen. As she crafted these pork wedding cookies from her new cookbook, she told tales about the renowned Spanish Iberian Pig and how these pigs are raised in a sustainable and natural environment, earning their reputation as the best pork on the planet.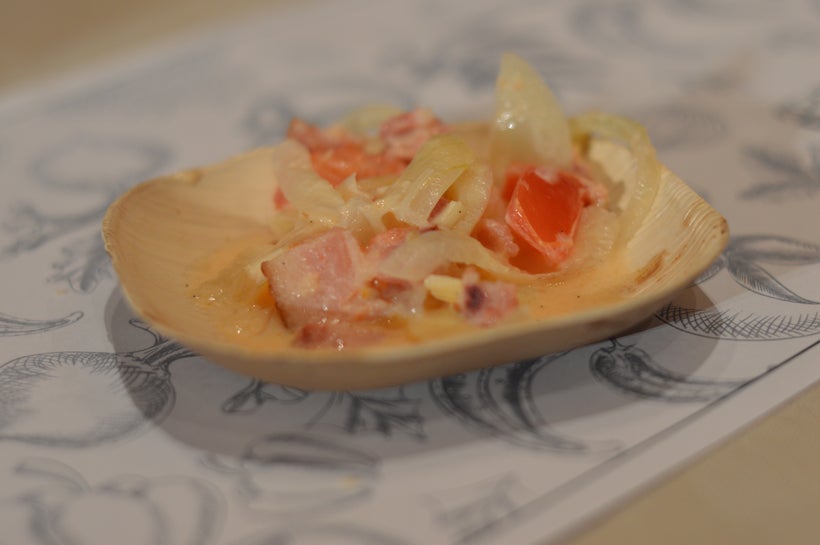 Chef Greg Baker demonstrates via video how to cut down palm trees and pull the heart of the palm out and then goes through the step by step process to properly cook palm hearts. If you have an ax and 15 free hours, this is a great dish to create. Be aware, palms aka, swamp cabbage is a protected species and can only be cut down on private property. Baker slow cooked the palm hearts in a ginger and vanilla sauce and added onion, bacon and red tomato to craft a sweet and savory combination.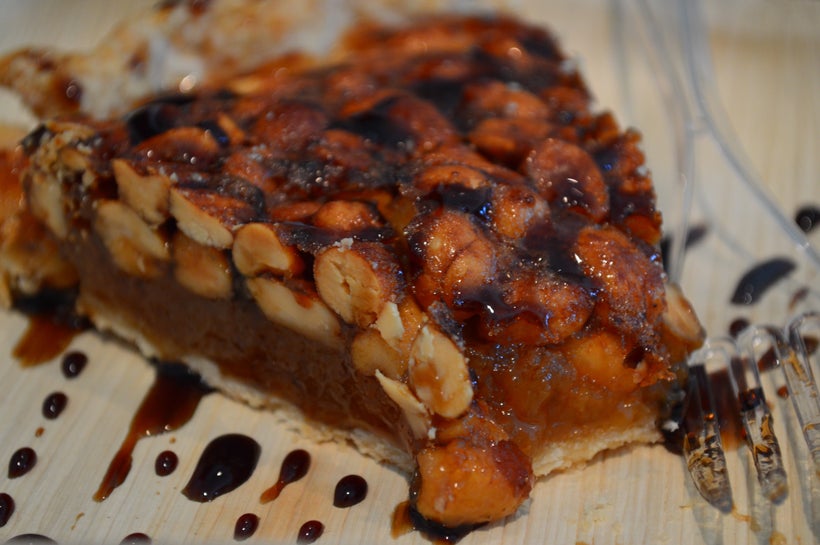 Chef Austin Agent began this demonstration by passing out glass Coca-Cola bottles to all audience members and packets of peanuts. The class room is invited to try Farmer's Coke- the creative and historic combination of salty peanuts dropped in glasses of the soda. The saltiness of the peanuts cancel out the acidic bite of the drink, leaving a purely sweet-tea esque flavoring. Agent then created a Coca-Cola reduction used to top off his pecan pie. This reduction- (a can of soda left on low-key) is a perfect drizzle for your Sunday desserts.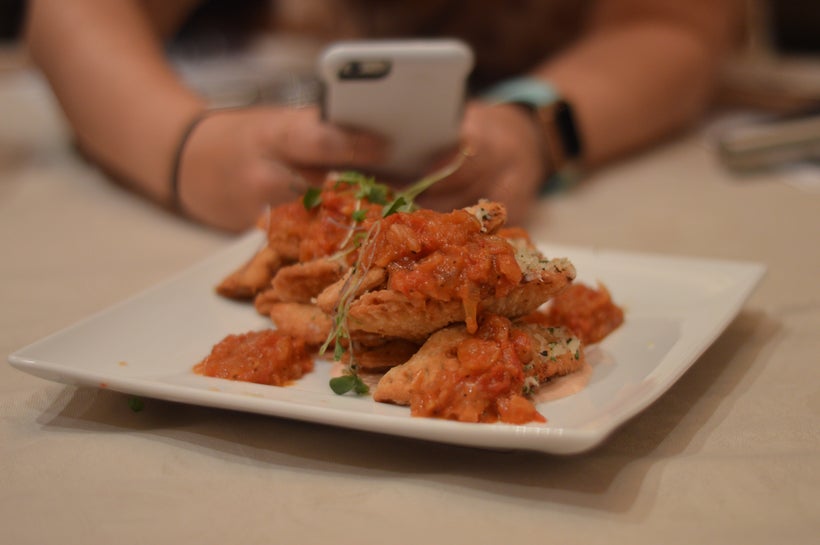 South Carolina Chef Amy Fortes left medical school for the kitchen and never looked back. Her Heirloom Tomato Hand Pies use a high percentage of cold butter, fresh local heirloom tomatoes, and goat feta cheese to pull together a truly savory and layered flavor profile. The usual dusty aftertaste of goat-cheese is eliminated by the punch of the tomatoes, allowing the fruit to be the true star of the dish. The half-pound of cold-butter in the breading is also a plus in our book. Butter, for the win.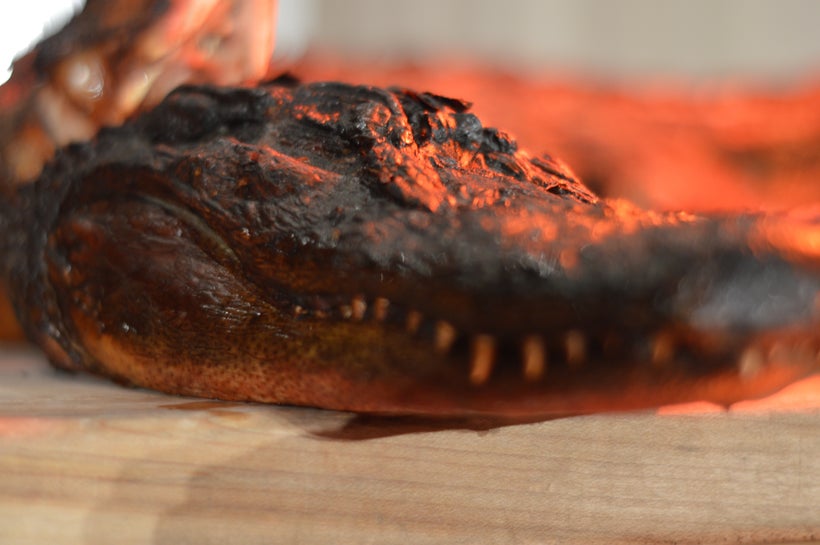 Yes, this is the exact head of the gator we ate. Florida Chef and Top Chef Star Kenny Gilbert's smoked alligator deserves the Best of Show Award. Gilbert's slow-cooked alligator takes days to perfect with a long brine and smoking process ensuring the on- bone meat is cooked evenly. Gilbert pulled the fully-cooked gator apart demonstrating the wealth of meat on the animal's body. From the jowls to the tail- the gator is a perfect meat for any BBQ aficionado. He then served the meat with a spicy pickle, mustard based sauce on top of a jalapeño roll.
Honorable Mention.. THIS FIERCE STYLE.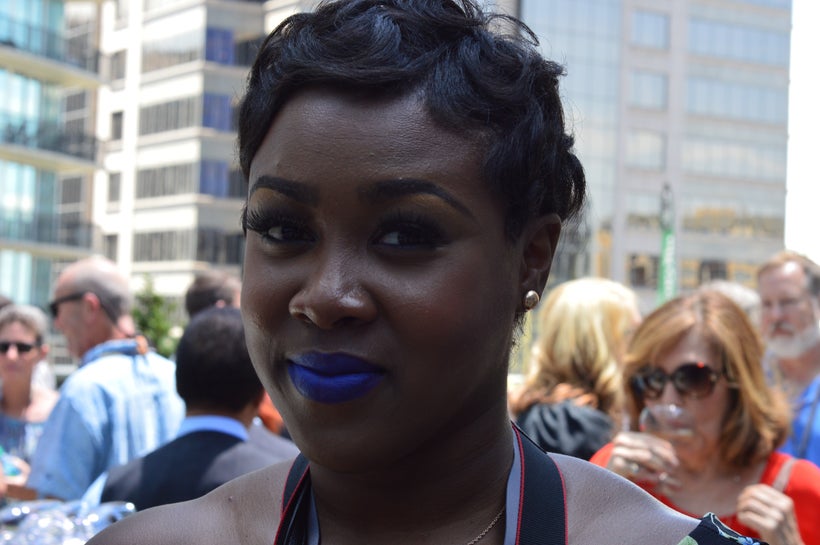 You have been served....with style.
Did we miss your favorite dish from the Atlanta Food & Wine Festival? Comment below.
This post was published on the now-closed HuffPost Contributor platform. Contributors control their own work and posted freely to our site. If you need to flag this entry as abusive,
send us an email
.