Whether bustling metropolis or quaint village, the heart and soul of a town is its local library. All libraries have their own charm, but some are truly worth a visit. Looking for somewhere to lose yourself in a good book during Library Lovers' Month this February? Visit one of these spectacular libraries!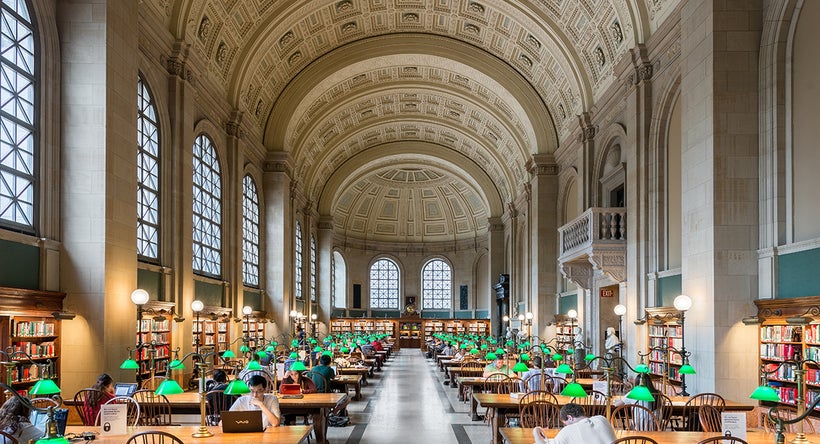 This historic institution, established in 1848, was the first major public library in the United States. Nestled in Copley Square, the library's two buildings were originally designated as a National Historic Landmarks in 1986, cited as "the first outstanding example of Renaissance Beaux-Arts Classicism in America."
Examine rare books and manuscripts such as a first-edition Shakespeare folio in the McKim Building, or visit Bates Hall, one of the most architecturally important rooms in the world, where you'll find a barrel-arched ceiling enclosed by half domes and English oak bookcases. If you get hungry between viewing famous documents, there's a restaurant and a café where you can get a bite to eat before finding a comfortable reading area.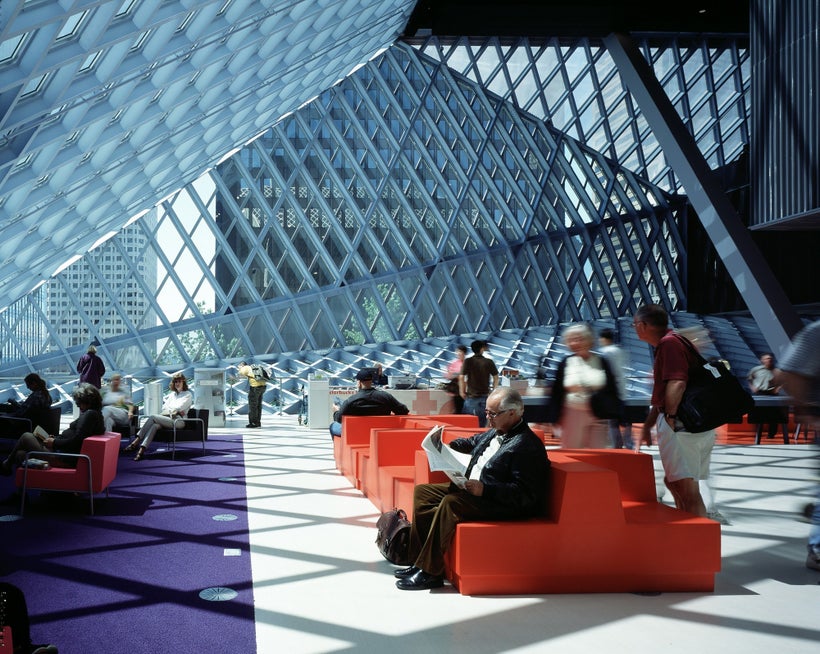 Built in 2004, the 11-story Seattle Central Library is a beautiful structure of glass and steel that holds nearly 1.5 million books. Three years later, the American Institute of Architects voted it as #108 on its list of favorite buildings. The architects (including Rem Koolhaas and Joshua Prince-Ramus) created the concept in celebration of physical books, with a goal of creating a place that welcomes the community while subverting the idea that libraries are "stuffy."
Come sort through the Dewey Decimal System in the library's celebrated Book Spiral, or embrace the digital age by reserving time to research at one of 400 computers. The large underground parking garage keeps visitors from having to brave downtown Seattle's hectic street parking, and those traveling for business will appreciate being able to use one of the meeting rooms to confer with colleagues.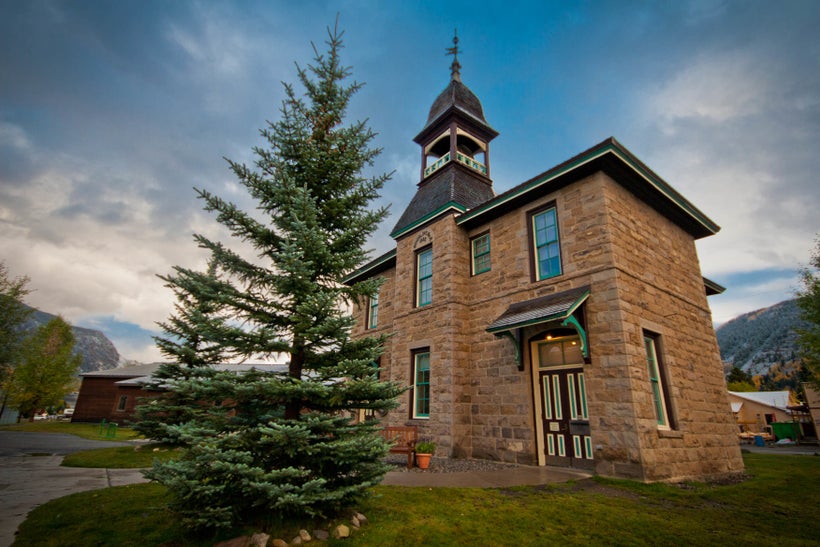 Originally built as a schoolhouse in 1883, this beautiful sandstone library doubles as a scenic destination in the Colorado Rockies. Eventually, after years of miscellaneous use, the old schoolhouse was restored and remodeled from 1989-1993 and became the beautiful library that it is today. The Crested Butte library also offers community events, from book club meetups to educational lectures. Come and sit by a window with a good book (maybe something set in the mountains) and read all day!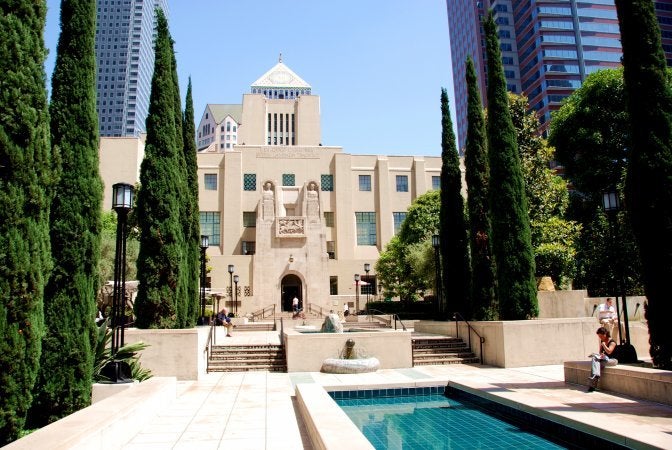 The Art Deco-style Los Angeles Central Library is the third-largest library in the U.S., and it's just as grand inside as it is outside. The original pyramid-topped library was built in 1926 and remains an integral part of Los Angeles's downtown center. Though the original building (named the Goodhue Building after its famous architect) is now used mainly for exhibition space, a 1993 addition modeled in the Modernist/Beaux-Arts architectural style serves as the main library. An eight-story atrium wing was also added as part of the expansion — one of the many reasons to visit this beautiful piece of L.A. history.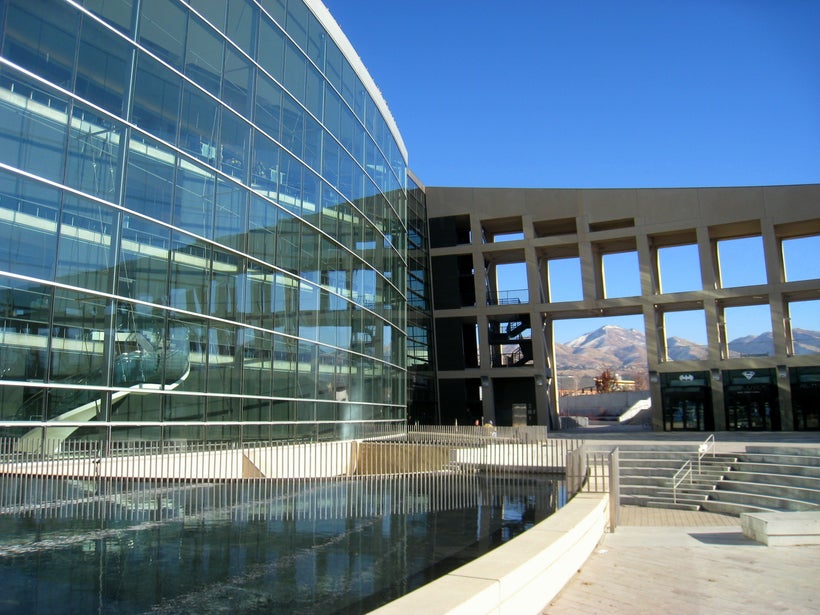 If you are passionate about internet access for everyone, you may want to stop by this technology-conscious library in the heart of "The Crossroads of the West." The Salt Lake City Public Library offers programs to teach skills for the digital world, aiming to ensure that no one is left behind. The supportive library community helps people acclimate to a new world of connection and success.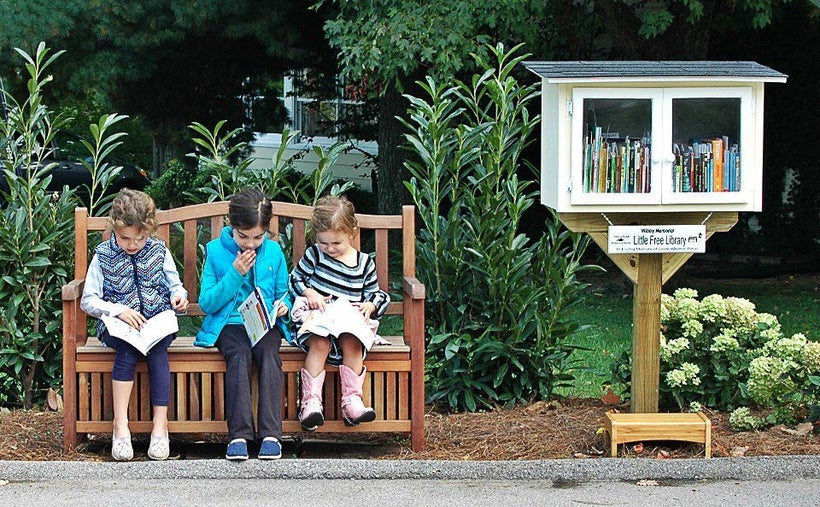 This one in Boise may be one of the most impressive, but every single one of these pint-sized "take a book, leave a book" boxes makes my heart swell. I may even like these community libraries more than the Carnegies.
What are you waiting for?
Sometimes the hustle and bustle of everyday life requires us to slow down and invest in some well-needed TLC. Take it easy and give your brain something inspiring to chew on by diving into an exciting, uncharted story at your local library. Stephen King calls books "a uniquely portable magic," and sometimes, there's no better place to travel than into the pages of a good story. Invest time this February to transport yourself to another world in the shelves of your nearest library.
This post was published on the now-closed HuffPost Contributor platform. Contributors control their own work and posted freely to our site. If you need to flag this entry as abusive,
send us an email
.