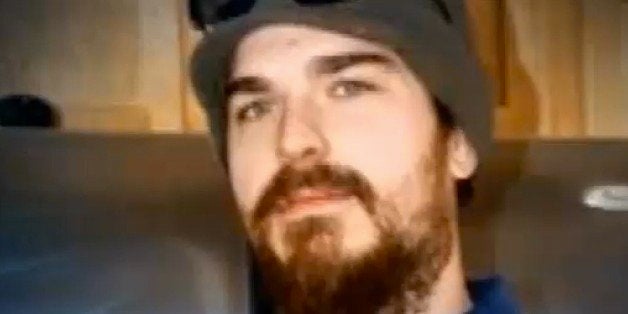 "I don't want to hear my son's voice -- that's too painful -- but I do want to read that transcript," the victim's father, Timothy Davison, told Fox. "I've got no answers."
Early on Jan. 4, as Davison, 28, was driving home through Maryland after visiting family in Florida. He called 911 to report that a Ford Ranger-style pickup truck was chasing him and that someone was firing at him. The call dropped and when Davision dialed again, he was redirected to a dispatcher in Pennsylvania, because he'd crossed the state boundary.
Davison was found with multiple gunshot wounds inside his Mitsubishi Montero SUV, which was stuck in the snow in the median of the interstate. Investigators believe he was rammed by the aggressive driver, who around 2 a.m. got out of his car and fired several shots.
Davison died in a nearby hospital that day.
Pennsylvania Senator Bob Casey (D) has taken an interest in the case by asking the Federal Communications Commission to investigate Davison's dropped call, the Patriot News reported.
"As the investigation moves forward, it's important to understand why the victim's call was dropped and what can be done to improve cell service in rural areas," Casey's letter to the FCC last month said. "Too often quality cell service is lacking and that could have an impact in emergency situations."
Authorities have said that Davison was randomly targeted by the shooter.
His mother told the Portland Free Press that she hasn't received much information from investigators.
"They're not telling us anything, really," said Theresa Allocca on Feb. 1 . "Most of the stuff we've found out is from reporters, or finding things out online or from friends sending it to us."
Pennsylvania Crime Stoppers put up a $10,000 reward for information from the case, WCSH reported.