Maybe you've agreed to watch them during a coming school break, or maybe you're simply in the mood for extra-special quality time together. Either way, you find yourself thinking about taking a vacation with your grandkids -- without their parents (you know, your own kids?) -- and suddenly your next thought is, Can I handle that? Of course you can! And we're here to help! And we've partnered with Walt Disney World to give you our 10 favorite tips for acing the grandkid getaway.
1. Give Your Grandchild A Special Role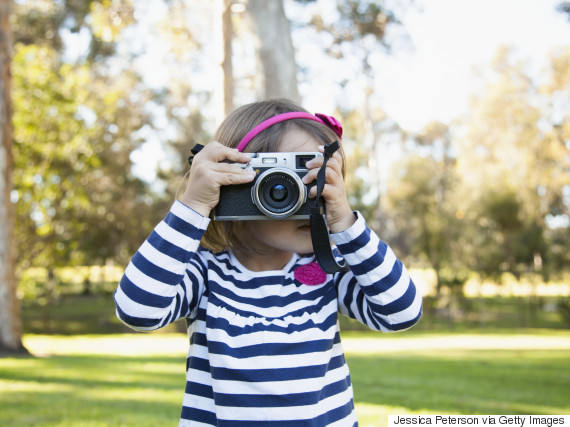 "Have your grandchild think of fun pictures to take [while] on your vacation," suggests author Mary Kaarto. If your granddaughter or grandson is old enough, let him or her help you take photos or videos and be the one to send them along to mom or dad. After all, acting as photographer/videographer is more than simply a fun job, it helps empower kids and gives them a sense of control when they might be feeling a little out of their element.
2. Carry Favorite Snacks With You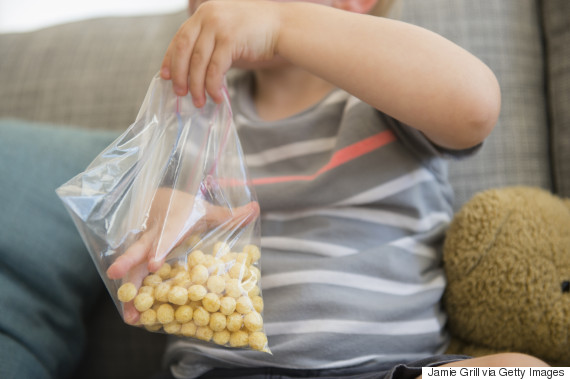 Kids won't always tell you they're hungry. But they will show you … often by acting fussy or grumpy. This is when it helps -- a lot -- to have a snack on hand. And, make sure it's something that you know they'll eat: When your grandkid is hangry (hungry plus angry), this is no time to introduce new and unusual foods. Keryn Means of Walking On Travels likes to carry a few granola bars, a bag of crackers and a bottle of water with her. "It may seem excessive, but it can actually avoid a tantrum or meltdown," Means says.
3. Keep Must-Have Medical Forms With You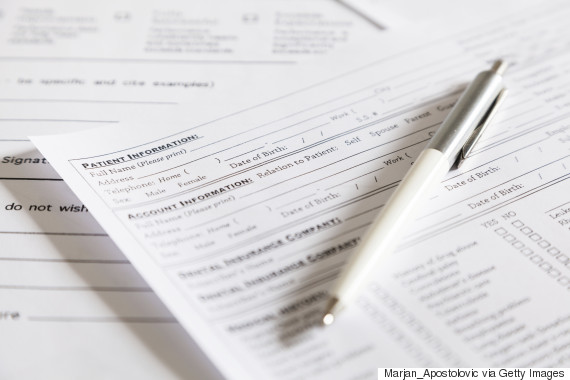 Cover your "in case of emergency" bases, advises Janai Mestrovich, aka the blogger behind Grandma Boom. Pack a medical release and a medical authorization form. The first gives medical personnel permission to treat your grandchild in an emergency, and the second grants you temporary authority to make medical decisions on behalf of him or her. And be sure to print them out and have parents complete them, scan and email them to you. If you hold on to them electronically, they're almost impossible to lose.
4. Know All Allergies And What To Do About Them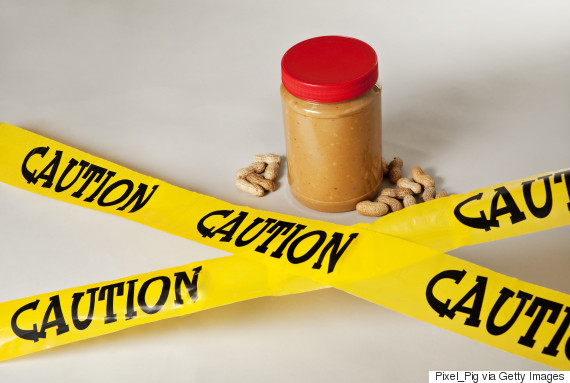 It's not enough to know your grandson or granddaughter's allergies. You should also know what to do if an allergic reaction takes place. Specifically, if your grandchild has a prescription for an epinephrine auto-injector, such as an EpiPen, make sure you practice using it. "Practicing with one before you leave takes about 30 seconds and could save a life," said Erica Press, whose daughter has allergies to both peanuts and tree nuts. While we're on the subject of prescriptions, always carry medications with you on the plane (instead of stowing in checked baggage).
5. Learn About Schedules And Ground Rules Way In Advance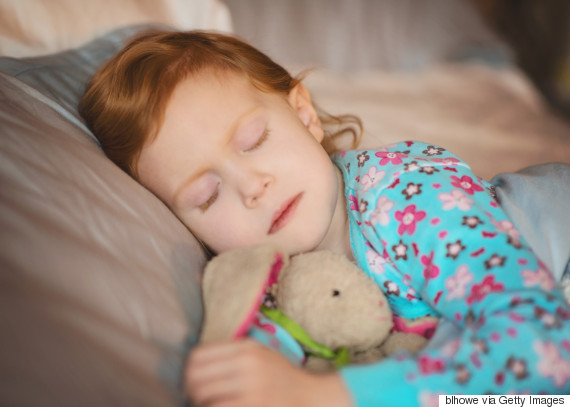 Don't wait until the night before your vacation to find out if your grandchild still takes a daily nap or refuses to sleep without a bunny named "Fluffy Dude." Find out about schedules, routines and other preferences at least a week before you leave so you can plan ahead. And know what's allowed and what's (really) not allowed -- like, say, staying up till midnight. Mercedes Samudio of The Parenting Skill jokes, "This helps because the child eventually has to return home to their parents!"
6. Speaking Of Schedules, Make Room For Downtime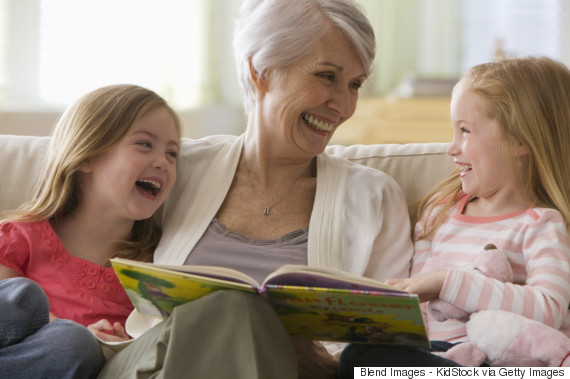 This is a vacation, not a marathon. If your grandchild still naps, it's a great excuse for you to rest, as well. But even if your little fellow travelers don't stop to snooze, schedule a do-nothing time each day. This can be TV watching or book reading or anything you want as long as it's relaxing and quiet. Comedian and blogger Nate Smith of Improvising Fatherhood offers, "You can always try playing Hide-and-Go-Seek … minus the seek part."
7. Don't Be Afraid To Say 'No'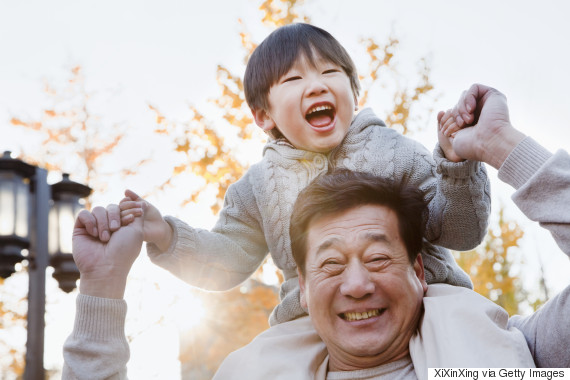 It's hard, at times, not to get carried away ensuring grandchildren have a wonderful time with you. But there's showing them a good time -- and then there's just spoiling them rotten. "Think back to your years of parenting rather than grandparenting and remember how much fun you and your kids were able to have even when a few 'no's and 'not right now's were sprinkled into vacations," advises author and parenting expert Elaine Rose Glickman.
8. Make A Plan In Case You Get Separated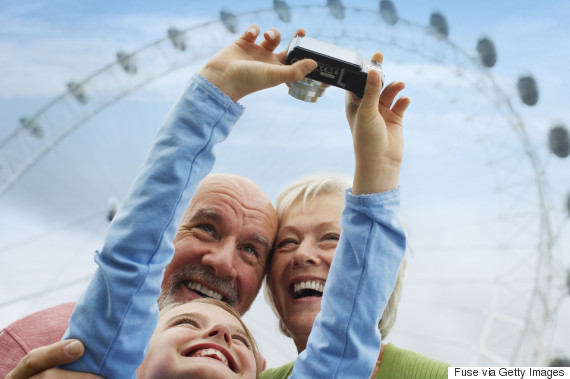 If you're heading out to somewhere crowded, blogger and Parent Hacks author Asha Dornfest has two suggestions: Take a photo at the beginning of each day of your grandchild; if you're separated, there will be "a clear photo to show the staff -- including what they're wearing," Dornfest says. And write your number on "a piece of first-aid tape and stick it inside the hem of the kids' shirts, then practice with the kids how to show it to a staff person." And, it's still good practice to always pick a meeting spot … just in case.
9. Bring A 'Comfort' Item From Home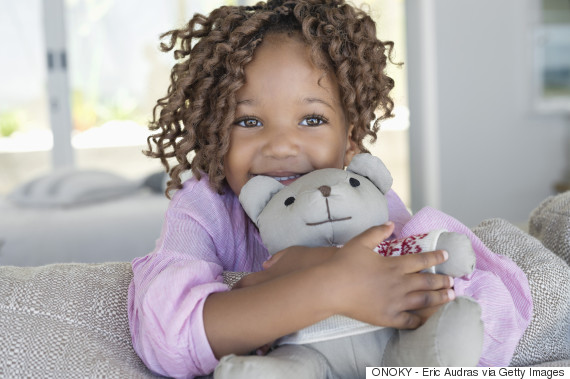 Comfort objects or "loveys" that have special meaning to young children can help bridge the distance between vacation and home. "Like Linus in 'Peanuts,' this can be a favorite blanket or a little teddy bear," says Poh-Ling Tan of the website Hello Grandbaby. Whatever the object is, you're better off leaving it in the hotel room or rental house each day, which helps greatly reduce the chance of losing it.
10. When In Doubt, Go With Your Gut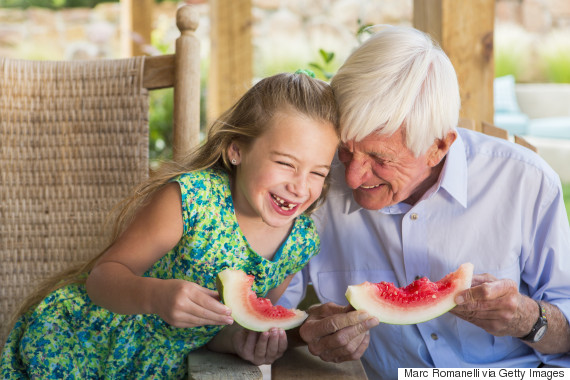 Ultimately, you're in charge on the vacation and you have to trust yourself, which means trusting your own instincts. As blogger Kristin Shaw of Two Cannoli says, "This is a wonderful opportunity to make memories and have fun reliving your own. Don't overthink it. Let go and be in the moment. You will be so glad you did."
There's just one more thing left to know when it comes to taking a vacation with your grandchildren: you can't go wrong with a trip to Walt Disney World. The beloved and magical destination has been a favorite with grandchildren and grandparents for generations, so start planning your memory-making excursion and book today.