No! This Bud's not for you!
Cleveland Browns fans are known to party in peculiar ways, but a toddler appearing to drink a beer at a tailgate party crosses the line for many. User johnboy9015 posted a photo on Monday that shows a young boy holding a can of Bud Light to his mouth, and commenters are outraged.
PHOTO (Story continues below):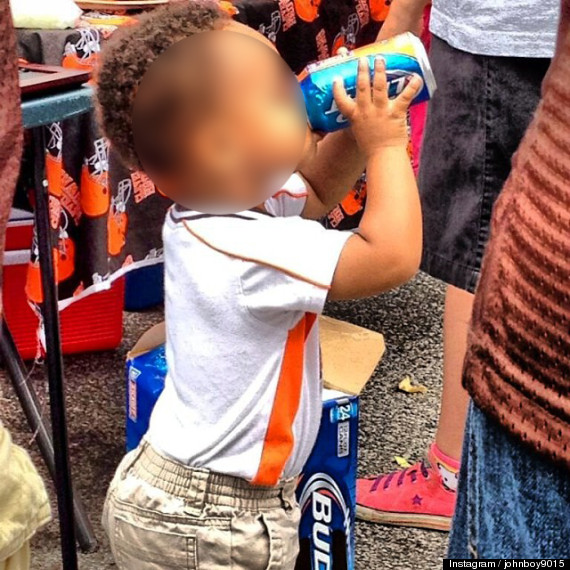 The Huffington Post has blurred the image to protect the identity of the boy.
The photographer, John Cogar, uploaded the image before the Browns' away game against the Detroit Lions. He maintains that the boy in the photo isn't his own:
"For anybody who sees this picture. I don't know the kid. We took this pic while tailgating. I can't imagine that he was drinking it for real. Just thought it was a crazy picture. #notmykid #crazypicture"
Meanwhile, commenters on Deadspin.com are going back and forth between decrying the photo and making fun of it.
"This toddler should be drinking apple juice and not beer. This is very alarming," one user writes.
"In Cleveland, Bud Light is much safer than the water," another says.
It's yet unclear who the boy is.
Some are skeptical that there's any beer in the can at all, saying that the boy may be posing for a photo as a prank, the New York Daily News reports.
Does that make it right?
BEFORE YOU GO
PHOTO GALLERY
Questionable Parenting