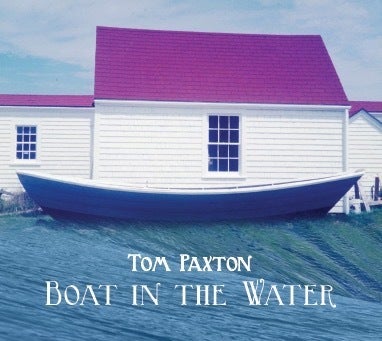 "Most songs are political in one way or another…if you want to really dig into them. Even love songs! Many times, the context shows up, particularly in country music. Now, country music is overtly right wing but it betrays itself, sometimes, by being in such a setting that can only be a result of political decisions being made hundreds of miles away! You have dirt poor people in country songs and if you stop and ask 'why are they dirt poor?' Pretty soon you're going to be thinking politically…" Tom Paxton
Akin to his contemporaries Bob Dylan, Richard Thompson, the Rolling Stones, Graham Nash, Paul Simon, Eric Burdon, Dion DiMucci, and until recently, Leonard Cohen, among others, who are waxing some of the best albums of their long careers, and remain relevant on the concert stage, Tom Paxton is on a roll.
His influence on contemporary folk artists remains significant – I hear strains of Tom Paxton in the work of Jason Isbell and Jake Bugg, to cite two. Heck, if Tom were to slip into skinny leg jeans, endure a few piercings, splurge on a pair John Varvatos Fleetwood Classic Chelsea boots and hire Kanye's publicist, the records he cut in the last fifty plus years, including my favorites The Things I Notice Now (1969), 6 (1970), and Something In My Life (1975) would top college radio playlists right now!
And though he may not have achieved the commercial "success" of Sir Mick and the aforementioned Nobel Prize winning bard – that's just fine with him. It's the artistic success that matters to Tom.
"I've come to understand a great deal more about the recording business and it's just the way it is," explains Tom from his home. "It costs millions of dollars to create a major career – and I don't think I would have handled a major career particularly well. And no one ever was going to spend millions of dollars to turn me into a major artist! I think I've really had a fair shake, I've been able to make the kinds of records I've wanted to make and the kinds of records I wanted to hear!"
Following his acclaimed 2015 long-player Redemption, Paxton's latest collection is entitled Boat in the Water, released on his own Pax imprint. Despite the fact that we live in a world of digital downloads, streaming, and YouTube, among other platforms, Tom reveres the old school new school album format. "I love the long form" he exclaims in a burst of passion most associated with record hoarders, myself included. "The album format allows for infinite variations. And if the album format is no longer valid, why is the book format still valid? I love having that kind of canvas to play around with…"
And Paxton is playing around with a pretty impressive cast of collaborators. Tom's producers behind the boards for Boat are longtime friends, touring partners, neighbors, and two time Grammy Award winning recording artists Cathy Fink and Marcy Marxer. "They are non-stop workers," notes Paxton. "They play every instrument you can imagine. They are great to be with in the studio, very loose but very focused. They hear what works and what does not" – a quality Paxton deeply appreciates.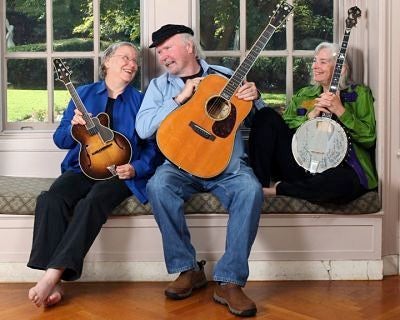 Everything old is new again. A special treat on Boat in the Water are a few remakes of Paxton chestnuts including "Life" from Something In My Life (1975), and "The Last Hobo" and "Home to Me" originally cut on And Loving You (1986) and "Outward Bound" from the 1966 album of the same name. When you write timeless songs, you can reinterpret them any old or new way you choose. Just check out some of Tom's above referenced peers.
However, Paxton, as you would expect, is ebullient about the new songs, many of which were borne of a cooperative effort. His co-writers on this platter are Grammy Award winning songwriter, producer, and recording artist Jon Vezner; Nashville Songwriters Hall of Fame member and recording artist Pat Alger; and Grammy Award Winning songwriter, recording artist Don Henry. Among the notables who've rendered their compositions on stage and on record include Ray Charles, John Mellencamp, Nancy Griffith, Kathy Mattea, Patty Page, Conway Twitty, Miranda Lambert, and Blake Shelton, just to namedrop a very, very impressive select few.
"I'll tell you what, it's reinvigorating for me" exclaims Paxton, with equal measures of awe and elation. "Singing on my own, and working on my own can get harder and harder, I've always been productive. But this way is a lot more fun to work with people you love and respect."
Of course, trading verses, choruses, chord progressions, and melodies with such accomplished writers has its advantages. "There's no garbage gonna come out – and the garbage that does come out is instantly recognizable and it gets tossed aside! It's fun, it's exciting and it all leads to good stuff. The co-writes on this album are all great songs. The thing that I love about collaborating is that most of the time you come away with songs that you would have never written on your own. And at the same time, they're my songs as much as they are their songs…it's constant discovery!"
Are there other benefits of working with others? "And afterwards, you can go out to lunch together!"
For the record; Marxer, Fink, and Vezner worked their collective and individual magic on acoustic and electric guitars, twelve-string guitar, ukulele, banjo, vocals, Midi & Nylon string guitars, percussion, resonator guitars, and cittern. That's Tom on acoustic guitar, and helming the bass chair is the dexterous Ralph Gordon, whose exhaustive list of credits spans classical to bluegrass. With a rich resonance, nimble articulation, and buoyant rhythms, Gordon swings whilst Paxton croons.
As much as he loves recording and composing, Paxton also lives for the stage. Granted his touring schedule is not as hectic as it once was, yet he is firmly committed to his craft as a performer.
"I'm really happiest when I'm making music" he confesses. "Oh yes, I am looking forward to the next gig. Travel is hard but I still love performing, they've designed airports to see how far they can make you walk! But when I get there, I am a happy man."
Of course, when you have a canon that spans several lifetimes, figuring out what to play is a daunting task. Paxton laughs "when I put together a set list now, I omit complete decades!"
As such, Paxton has it all down to a crowd-pleasing science that keeps him on his toes. "There are about four or five 'gotta do' songs. I gotta do 'Ramblin' Boy,' 'Bottle of Wine,' and 'The Last Thing on My Mind.' I could do that petulant 'oh I don't do that old stuff anymore…' but that would really look ridiculous, I still like those songs! It's not as if I need to draw a deep breath and plunge through them. And I include three or four songs from the old days that the audiences aren't necessarily counting on, and the rest of it is drawn from the last twenty years with a stress on the last five. Of course, I'm always gonna sing songs from the new album. And I get that in the first half so I can plug the album before the break, you know, 'momma didn't raise no fool!"
And though he will remain loyal to the album format, as discussed, Tom does consider the possibility of recording new songs and immediately making them available online, as that's how the masses consume music nowadays. "I'm thinking of doing that actually, I'm not quite sure how that technology works – but I know guys who do."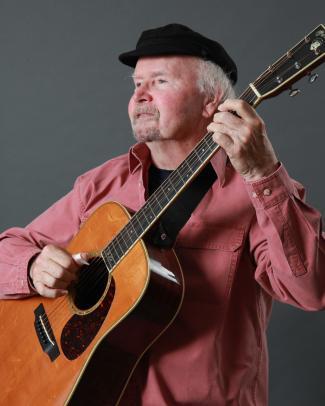 From the tunesmith who gave us "Lyndon Johnson Told the Nation" in 1965, and "George W. Told the Nation" a generation later, can we anticipate "Donald Trump Tweets the Nation?"
"Ah, you've just given me my next song idea!"
Tom Paxton's Boat in the Water is out now on Pax Records.
Boat in the Water cover photo by Pat Alger
Trio photo and Tom Paxton portrait by Michael G. Stewart
Know Your Bass Player Addenda: When discussing Tom's remake of "Life" I noted that I preferred his 1975 version with Dave Willis' rumbling bassline which was cranked up in the mix. Tom maintains contact with his former sideman, who resides in London. When I mentioned the bass player documentary in progress that my co-producer and director Mark Preston and I are working on to Tom, he relayed a tale about Dave, which I hope to delve a little deeper into on camera with Mr. Willis: "Dave's a wonderful guy with more stories than you can possibly hear in a lifetime. A colleague of his was an English soldier captured at Dunkirk in 1940. He spent the entire war in a prison camp and he had always dreamed of playing the bass, but never had the opportunity. While he was in that German prison camp, somehow through the Red Cross, he got a book on how to play the bass. He carved a bass neck, yet he had no strings, so on the neck he put where all the notes were and he taught himself as best he could. After the war when he made it back to England – the first bass that he picked up, he had the ability to play! And he became a concert level bass player in a symphony orchestra!"
This post was published on the now-closed HuffPost Contributor platform. Contributors control their own work and posted freely to our site. If you need to flag this entry as abusive,
send us an email
.