Tomas Gorny is the very definition of 'self-made'. A 90's 20-year-old Polish immigrant with limited English language skills, he is nothing if not creative and resilient. As a 17-year-old in Europe, he ran a PC distribution business and upon moving to the U.S., he took a job with Internet Communications, a web hosting company.
Two years later, Interliant bought the company lifting him from working part-time jobs to make ends meet to a 22-year-old millionaire.
Investing his money in tech related companies, Gorny was wiped out by the dot com crash and the 9/11 tragedy. Of his response to the losses, he says, "Immediately after I failed in 2001, I was building companies. That's the only thing I knew how to do,"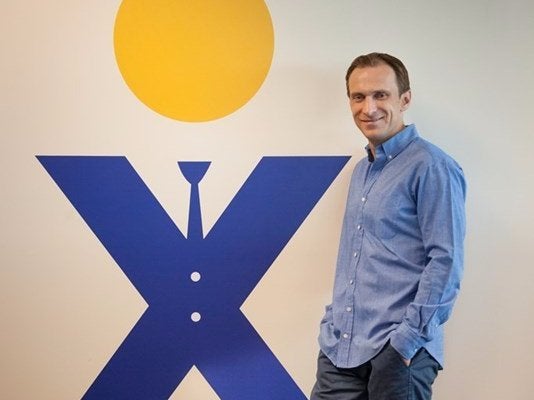 His first effort was the launch of IPOWER, a company that made it easy for businesses to register domain names and launch a website. Six years later, it had become one of the more prominent web-hosting services in the U.S. resulting in a merger with Endurance International Group. Four years later, Warburg Pincus and Goldman Sachs bought a stake in the business valued at nearly one billion dollars and Gorny was the largest individual shareholder at the time of the sale.
Since the sale of Endurance, Gorny has started three companies; Unitedweb, a start-up incubator, SiteLock, a website security company, and Nextiva.
Headquartered in Scottsdale, AZ, Nextiva is most thought of as a VoIP (Voice over Internet Protocol) company that has disrupted the world of traditional PBX technology. To which Gorny says, "I don't see us as a VOIP company. I don't find it exciting to come to the office to work on things somebody has already done." True to that sentiment, Nextiva Analytics hit the ground in March, applying its cloud phone services to track business performance and intelligence.
The main thrust of the business is to deliver cloud phone service with innovative capabilities. Things like allowing companies to implement gamification which enables competition among employees using their call analytics and business data. Corporate clients include Delta Airlines, Target and the Cleveland Cavaliers. Growing rapidly, they are looking to add over 50 employees to their current total of 500 at any given time, according to Gorny. He went on to say that, "if 10 great developers walked into the building, we would hire them."
Driven by what he perceives as lack of business communication innovation for the last 50 years, he observes that "Most of our customers don't think of their phone system as an information tool. They think of it as a productivity tool." The new analytics solution is to help businesses identify who and why people are calling them and to evaluate their customer experience.
Gorny doesn't view b2b VoIP as the end-game. For him it's just a part of his game. Gorny views his 500 person company as just a startup and it's a launching pad for future innovation. His business direction is driven by committing his energy towards the future of work and the technologies people will be using. Gorny plans to launch a slew of game-changing products this November at NextCon. Yet, he warns that we should expect to see more to come in the next few years.
A 17 year-old living in Germany, Gorny looked at the growing PC industry and started a PC distribution company. He bought components from various vendors and assembled PC's which he then sold to individuals and businesses. The sale of this business provided him with enough money to move to America and live for six months in 1996, where he became part of a web hosting company. For the next few years, he lived on three dollars per day until the business took off, the sale of which made him a millionaire at age 22.
After getting wiped out by the dot com collapse, he still had his American Express card which he used to buy two servers for $6,000 which he parlayed into the biggest web hosting company next to GoDaddy within six years. The merger of that company with a smaller competitor, Endurance International Group, eventually led to the company being sold for nearly a billion dollars.
Reflecting back to the time that he had his PC business in Germany, Gorny credits Microsoft's transition from Windows 3.1 to Windows 95 with giving him the vision that powered his future success. "Microsoft were the guys I wanted to be like. At the beginning, I had to type command lines. Then Windows 3.1 came and I could click on Windows. Why do we have to be scientists to use simple web hosting and to build a website."
Gorny felt that web hosting was too complicated with things like extra space and domain names being separate purchases. IPOWER combined domain names, hosting and marketing tools into one, very competitive package priced at $7.95 per month. His company was the first to provide control panels for web hosting and the first to offer an App Store.
"Innovation has nothing to do with how many R & D dollars you have. When Apple came up with the Mac, IBM was spending at least 100 times more on R & D. It's not about money. It's about the people you have, how you're led, and how much you get it." Steve Jobs
This post was published on the now-closed HuffPost Contributor platform. Contributors control their own work and posted freely to our site. If you need to flag this entry as abusive,
send us an email
.