Midwest states were bracing Friday for another round of strong thunderstorms and damaging tornadoes, continuing a week of severe weather that has left a large swath of devastation in its wake.
A tornado thought to be about a half-mile wide touched down Wednesday night near the northern Kansas town of Chapman. The funnel remained on the ground for more than an hour and a half, during which time it destroyed around 25 homes and flipped numerous cars. Fortunately, no injuries were reported.
The National Weather Service later rated the Wednesday night tornado an EF4, with peak winds at around 180 mph.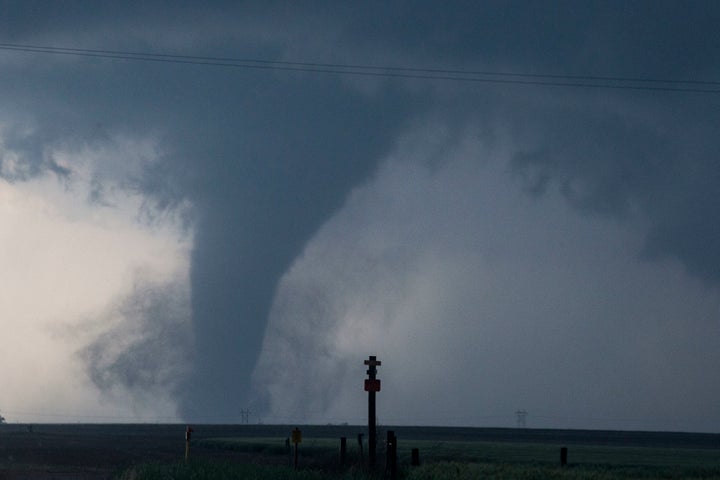 And on Thursday, yet another strong storm generated a reported 16 tornadoes across five states, forcing a brief evacuation of the Kansas City International Airport.
One tornado in the southeast Texas town of Navasota also struck a state prison. No injuries were reported, though the twister damaged the prison roof.