A naturalized Canadian citizen originally from Hong Kong said he was stunned and frightened that someone spray-painted racist comments on his SUV, parked outside his Toronto home.
Wiley Ko said his son woke him Monday morning to tell him the family's vehicle had been vandalized. The rear lights were smashed, and phrases like "Go bak to China" and the racial slur "ch**k" were sprayed-painted on the vehicle.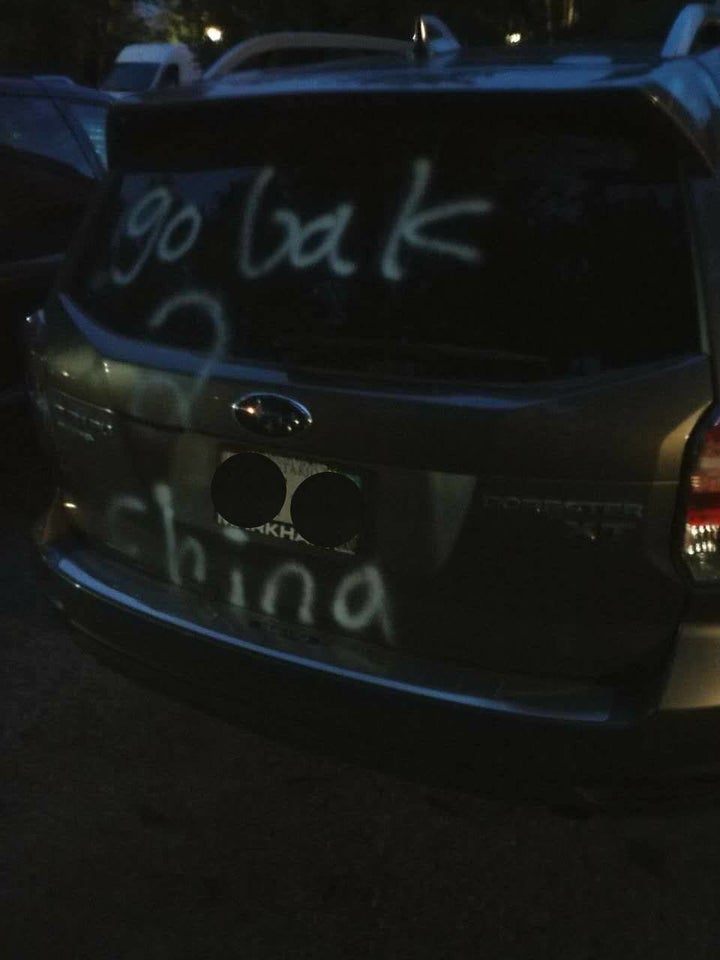 "This is the first time I've seen blatant racism," Ko, who moved to Canada from Hong Kong 36 years ago, told HuffPost. "I've heard about it, but never saw it."
Canada's reputation as a country that appreciates diversity is a major reason why Ko settled there, became a citizen in 1991, and raised two sons there, now ages 28 and 21.
"It's a great country ― even now," said Ko, who works as a freelance interpreter.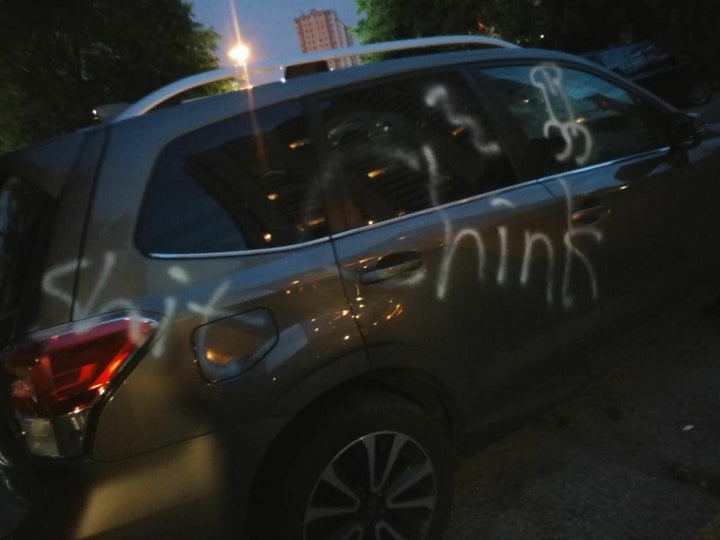 Ko said he was so shocked by the racist vandals that he wondered, at first, if he had some something to provoke the attack. 
"I thought, 'What's going on? Did I piss any people off?'" he said. "I really don't like to create arguments or confront people. It was a big shock."
The estimated damage to the vehicle is U.S. $3,144. Insurance will cover the cost of repairs after Ko's $786 deductible.
Toronto Police Constable Jenifferjit Sidhu told GlobalNews.ca that the vandalism is being investigated as a mischief crime, but the police Hate Crime Unit could upgrade it to a bias offense. 
Regardless, Ko said the attack has convinced him to move.
"My oldest son feels our safety is jeopardized, so we're moving, probably in October," he said. "The neighbors have been quiet about it, while some are shocked. They are worried about their own environment if my car is next to theirs."
Ko said he hoped the attack was an isolated incident and not a sign that his beloved country is changing.
"I'd like to tell the people that did this: 'Canada is multi-cultural. Everyone has their own contribution to make. What would you think if someone did that to you?'"
BEFORE YOU GO
PHOTO GALLERY
Racist Social Media Posts