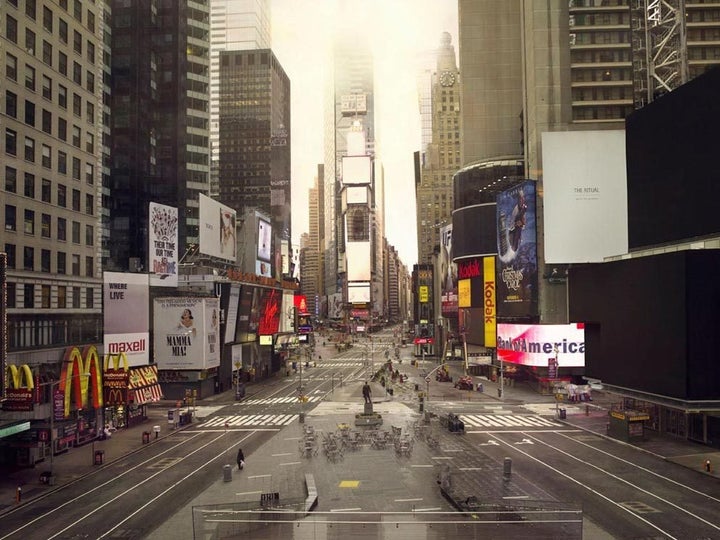 The following is the official transcript from an acceptance speech I gave to my girlfriend after she awarded me, Blake Henderson, the 'Blake Henderson Lifetime Achievement Award in Judging Strangers.' This came in the direct wake of an epic 14-minute Saturday morning stroll from Prince and Elizabeth to W. Houston and Varick in New York City -- where I successfully judged every single stranger that I set eyes upon.

First off, thank you! This is totally unexpected. I am so unprepared to thank everyone that deserves to be mentioned up here.

I mean, who would have thought that a lazy Saturday morning would offer me so many chances to judge complete strangers? And that I would be able to judge every single person that I saw? I'm telling you, it was a shock -- even to me.

Oh my, where do I even start with this?

First and foremost, I need to thank God for giving me my ability to judge. I couldn't have done it without Him.

Second, a big shout out to New York City. You are a city filled with eccentric, amazing and obnoxious people -- both residents and tourists alike. You are the canvas that I make my art on. I am so blessed to live here.

Next, I need to thank that lady smoking a cigarette in the middle of the sidewalk. Your lack of respect for everyone around you got my day started right. Also, to the gentleman sporting a fedora and bowtie reading The Hunger Games: You, sir, are what judging is all about. And the teenager with the McDonald's breakfast, who could forget about you? There are so many healthier food options!

I cannot do what I do without any of you. You guys should be up here with me!

Ummm, who else? There are so many others. I am just so flustered.

The 20-year old model with the flabby 60-year old guy. C'mon! You were both judged so harshly. The art student with the ironically ripped shirt. Much love! The woman carrying her small dog in her purse. Marry me!

On a more serious note, to the dad from New Jersey smoking a cigar while pushing your daughter in a stroller: Will you be my muse? You pushed me to the next level. After I judged your behavior, I was in the zone. Nobody and nothing was getting passed me.

The European tourist drinking a Big Gulp before noon. Judged. The group of hungover NYU girls shuffling around with oversized sunglasses. Judged. The lady with the sun umbrella and SARS mask. Judged. You all looked so dumb! But I love you! I love you all!

Oh geez, there are so many other people. The two middle-aged guys with ponytails and soul patches eating street meat for breakfast. Let's get real! And who can forget the Australian guy wearing those ridiculous Puma shoes with the Velcro strap? You looked so stupid! I wish you and those shoes could be up here with me!

Oh no, they're turning the music on. I need to go! But first, here's some advice for all of you future judgers out there: my five rules for judging. They got me up here today -- and they will hopefully get the new generation up here soon!

First, keep your head on a swivel. Second, pay attention to the details. Third, practice makes perfect. Fourth, don't discriminate. Finally, and most importantly, hypocrisy is totally acceptable!

Ahhhhh, I can't believe this is happening! I have wanted this forever!
Once again, thanks to everyone for allowing me to judge you! This is as much yours as it is mine!