WASHINGTON ― President Donald Trump has long boasted of his strong support for law enforcement officers and called himself a law-and-order president. But he made a little-noticed appointment Tuesday night that has alarmed the nation's top police union: He named a top Justice Department appointee who built his career opposing federal funding for local law enforcement.
Trump named David Muhlhausen, a veteran analyst from the conservative Heritage Foundation, to head the National Institute of Justice, DOJ's research and development agency. Muhlhausen, a former manager of a juvenile correctional facility who joined Heritage in 1999, is a longtime opponent of the Justice Department's Office of Community Oriented Policing Services (COPS), which has distributed billions of dollars to local law enforcement over the past two decades.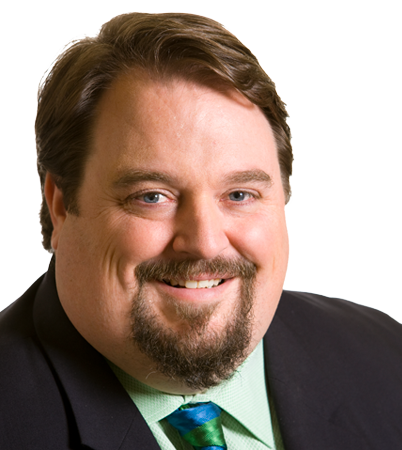 "The COPS program has an extensive track record of poor performance and should be eliminated," Muhlhausen wrote in 2013. "These grants also unnecessarily perform functions that are the responsibility of state and local governments."
It was Muhlhausen's research that led The Heritage Foundation to recommend the elimination of COPS, which led to concerns that the Trump budget (which heavily relied on a Heritage Foundation budget blueprint) would gut the program. 
Despite Heritage's recommendations, COPS is strongly supported by law enforcement, including the National Fraternal Order of Police, which backed Trump in the presidential campaign.
When it comes to the COPS office, Muhlhausen "basically doesn't know what he's talking about," James Pasco, executive director of the FOP, told HuffPost. Pasco noted that Muhlhausen, in his position as director of the National Institute of Justice, wouldn't have any direct oversight of COPS. Pasco said that the survival of the COPS program, despite critics like Muhlhausen, has led to better policing on the street.
"I know he's got a distinguished academic background," Pasco added. "I hope that he's aware that it's the program administered by [COPS] ― recruiting, hiring, training ― keeping cops at the professional level they're at today [that lets him] sleep safely in his bed every night."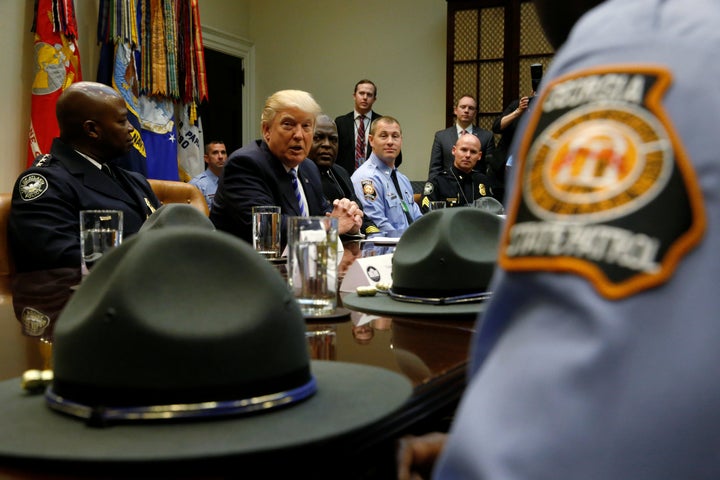 President Barack Obama was a supporter of the COPS program, which began under President Bill Clinton. COPS funding is essential because the federal government needs to play a significant role in modern policing, Ron Davis, the former director of COPS under Obama and co-chair of the President's Task Force on 21st Century Policing, told HuffPost.
It's important for the National Institute of Justice to work closely with the COPS Office, but Mulhausen might not be able to properly manage that relationship, Davis said.
"I would hope that his opinion would not impact his ability to work with and support the mission of the COPS office, which, by the way, is heavily supported by every police union, chief, sheriff, mayors, people that actually do the work," Davis noted.
Muhlhausen's appointment, which does not require Senate confirmation, has also sparked concerns among criminal justice researchers who worry that his partisan background isn't the right fit. Muhlhausen is a champion of the death penalty and a skeptic of programs that aid reentry into society after prison. In 2000, he co-wrote a piece that said there "may be too few" people in U.S. prisons. 
The National Institute of Justice, part of DOJ's Office of Justice Programs, is the federal government's authority on criminal justice research, "dedicated to improving knowledge and understanding of crime and justice issues through science." It studies issues such as the causes of crime, the best ways to prevent violence, corrections practices, and issues of law enforcement effectiveness, legitimacy, accountability and safety. 
This is a social science agency that is not ideologically driven, and he's coming from a think tank that has a very strong ideological bent.

Laurie Robinson, co-chair of the Presidential Task Force on 21st Century Policing
"This is a social science agency that is not ideologically driven, and he's coming from a think tank that has a very strong ideological bent. If someone were coming from the Center for American Progress, I would have a similar concern, because you do not want social science and the results or research to be driven by ideology," Laurie Robinson, who twice headed up the Office of Justice Programs and co-chaired the Task Force on 21st Century Policing with Davis, told HuffPost. 
Robinson said that she'd give Muhlhausen the benefit of the doubt for now and that she was encouraged that Muhlhausen seems to be driven by facts and evidence in making decisions. But she said it was surprising that he'd call for the elimination of the COPS office simply because he opposed federal funding for local functions. The COPS office "does a tremendous amount more" than simply funding police officer positions, she said. "They provide training, they provide technical assistance. It's really the go-to office within the entire federal government for the 18,000 local and state law enforcement agencies in this country."
Davis said his issues with Muhlhausen play into his broader fears about the Trump administration's approach to criminal justice.
"My concern is that the Justice Department under this administration seems to be going backwards versus forwards. We're trying to advance 21st century policy, and they're trying to get us stuck into a time in the 1990s when not only were we ineffective, but we were having significant collateral damage to our communities of color," Davis said. 
Reached by HuffPost on Thursday, Muhlhausen declined to comment, referring questions to the Justice Department, which also declined to comment. It's unclear when Muhlhausen's time at DOJ will begin.
BEFORE YOU GO
PHOTO GALLERY
Trump Administration Members On SCOTUS Marriage Equality Decision