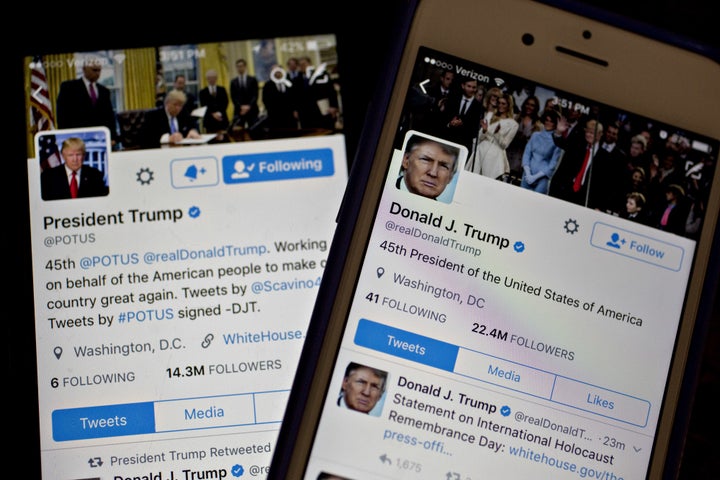 I thought they'd "cracked the code." That was the story, anyway, back in February, when Politico's Tara Palmeri reported that President Donald Trump's campaign staffers had divined the key to restraining their boss' worst social media impulses. Their advice to Trump's White House staffers: Make sure his daily media diet contains a heaping helping of adulation, or the man would see the red mist and unleash his fury on Twitter.
Of course, if you remember that campaign, you may also recall that "restrained use of social media" on the part of Candidate Trump wasn't exactly a hallmark. Your mileage may vary, I suppose. Still, according to The New York Times' Glenn Thrush and Maggie Haberman, it appears Trump's current White House staff is simply resigned to their fate. The adverse impacts of Trump's unruly habit on their lives and on the overall effectiveness of the White House is now something that's just baked into the cake.
In Thrush and Haberman's recent report on the aftermath of the "disclosure that President Trump divulged classified intelligence to two high-ranking Russian officials," they describe a White House staff in a miserable state, mired in chaos and recriminations. Trump, having turned "sour and dark," apparently dressed down his aides, "describing them in a fury as 'incompetent.'"
Learning of this, the pot turned to the kettle and asked, "Why are we fighting?"
As they struggled to limit the fallout on Monday, [Sean] Spicer and other Trump aides decided to send Lt. Gen. H. R. McMaster, the national security adviser, to serve as a surrogate.

They realized that selecting such a high official would in some ways validate the story, but they wanted to establish a credible witness account exonerating the president from wrongdoing ― before the barrage of Twitter posts they knew would be coming from Mr. Trump on Tuesday morning.
You often hear about White House staffers, in crisis mode, talking about "getting out in front of a story." But here we have a White House that now, as a matter of practice, routinely has to get out in front of the president, before he uses Twitter to slather on a fresh layer of chaos on top of the last. 

Jason Linkins edits "Eat The Press" for The Huffington Post and co-hosts the HuffPost Politics podcast "So, That Happened." Subscribe here, and listen to the latest episode below.