UN Women, the United Nations group devoted to gender equality and women's empowerment, may need to do some internal soul-searching.
Tucked inside the organization's recent job listing seeking a "storyteller" was some boldly sexist language ― a perfect example of the very kind of gender stereotyping UN Women is devoted to combating.
The posting seeks an "extremely talented writer with a knack for crafting compelling content," the listing reads. Fairly basic language ― but then, under a bulleted list of responsibilities, things take a turn.
After reiterating that the writer should be aligned with UN Women, the listing said "tone must be appropriate." What tone exactly? "Witty, humorous, considerate, masculine (smart sarcasm)" [bolding ours].

After HuffPost reached out to UN Women on Wednesday afternoon, the organization removed the line. 
"Obviously it came across different from what we intended," said Elizabeth Nyamayaro, who heads UN Women's HeForShe campaign, an initiative that seeks to include men in the fight for gender equality. Nyamayaro said that mission was part of the reason the "masculine" language wound up in the ad. "We are looking for someone able to communicate to a broad diverse audience and that includes men," she said.
She said going forward they would do more to monitor the language of their job listings. Nyamayaro emphasized that her group's mission is gender equality. "Discriminating against women makes absolutely no sense," she said. She pointed out that the group has had success in pushing large companies closer to parity.
Yet it is notable that even an organization committed to gender equality would make such a misstep, an indicator of how elusive the goal can be. 
"This posting expresses explicit, outward gender bias," said Joelle Emerson, the founder and CEO of Paradigm, a consulting firm that works with companies on diversity and inclusion strategies to fight discrimination. "It's shocking to see the word "masculine" appear in a job description for UN Women. Even more offensive, the job posting seems to define 'masculine' as 'smart and sarcastic.'"
To which we say, really, UN Women? Women can't possibly be sarcastic?
I mean, what with having to look pretty all the time and nurture babies and all, how could women possibly nail an edgy sarcastic tone? Only a masculine voice could possibly be talented enough to figure all this out.
A woman looking for a new job sent the listing to HuffPost, saying she was taken aback by the gendered language.
"When I first read the ad, I was flummoxed. It just seemed too ironic to be believed ― like it was an Onion version of a job ad. I would normally be very interested in working at the U.N., the ad has certainly given me pause," wrote the woman, who wished to remain anonymous so her current employer wouldn't know she was hunting for new work.
"The thing is, I know many U.N. workers are genuinely interested in gender equality. But for this specific position, it seems like there's been some neglect, and that at least some of the people involved have a very backward view of gender. I'm left wondering: Who and how many people vetted this cringe-worthy ad? How many eyes read those words and thought that the tone was just right?"
Some research has shown that this kind of a language in a job listing can turn off female and minority candidates.
"This language communicates a belief in innate abilities. You either have it or you don't," said Emerson. "We know this type of language can deter candidates from underrepresented backgrounds."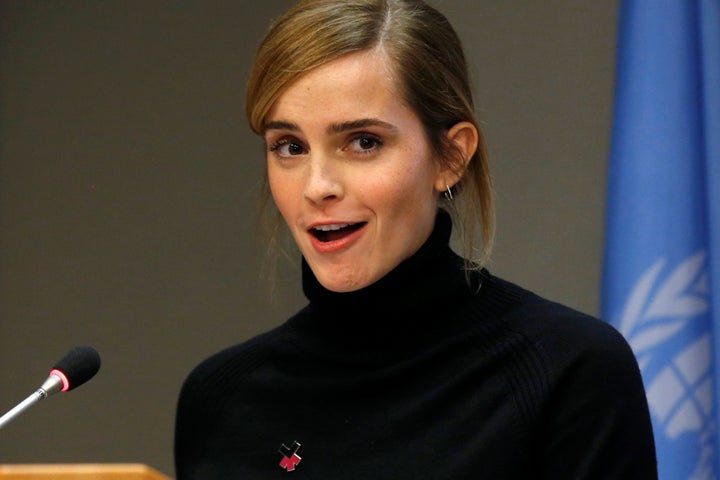 This kind of attitude is somewhat surprising from UN Women, a well-known organization that's worked with a number of progressive entertainers and has been pushing huge companies on the issue of gender diversity.
That said, the UN as a whole isn't exactly known for being particularly proactive about gender equality. Less than two years ago, the organization came under fire for making the cartoon character of Wonder Woman the honorary ambassador of its female empowerment campaign. This was before actress Gal Gadot resurrected the fictional superhero ― and at a time when several women were in the running to be the first female secretary general in the organization's history. They lost out to a man.
Emma Watson, the actor best known for playing feminist icon Hermione Granger in the "Harry Potter" films, was appointed the UN Women's Goodwill ambassador in 2014. That same year, she gave a widely hailed speech on gender equality to launch UN Women's "He for She" campaign, an effort to get men involved in the fight for gender equality.
Watson spoke movingly of getting beyond stereotypes about men and women.
"Both men and women should feel free to be sensitive. Both men and women should feel free to be strong," she said. "It is time that we all perceive gender on a spectrum, not as two opposing sets of ideals."