UPDATE ― Dec. 1: The Department of Justice filed an arrest warrant on Friday for undocumented immigrant Jose Ines Garcia Zarate, who was found not guilty Thursday in the 2015 homicide of Kate Steinle ― a case President Donald Trump has repeatedly used as a talking point in the national debate on immigration.
The warrant ― which was initially issued in 2015 and an amended version of which was unsealed Friday ― was for violating a supervised release. The original warrant laid out terms for Garcia Zarate's release in 2015 on a federal sentence for illegally re-entering the U.S. The terms barred him from committing a crime or possessing a firearm, CBS News reported. On Thursday, Garcia Zarate was found guilty of firearm possession in the Steinle homicide case.
Jose Ines Garcia Zarate, an undocumented immigrant from Mexico, was found not guilty Thursday in the homicide of Kate Steinle, a case that has become a flashpoint for the right in calling for stricter immigration rules.
Garcia Zapata, who was homeless, had multiple felony convictions and had been deported five times before Steinle's death, The New York Times reported. He had been released from jail months before the shooting, despite federal immigration requests to hold him for deportation. Hours after the verdict, federal immigration officials said he would be deported, according to The Associated Press. 
"This case was never ... about Ms. Steinle," University of Denver law professor Christopher Lasch, who published a paper about Steinle's death and its role in the national debate on immigration, told KQED in an interview before the verdict. "It was about the idea of a person who had been deported committing a crime. And no matter how much nuance you layer onto the facts after that initial characterization, the narrative won't change."
U.S. Attorney General Jeff Sessions, a fierce opponent of sanctuary cities, said in a statement Thursday: "When jurisdictions choose to return criminal aliens to the streets rather than turning them over to federal immigration authorities, they put the public's safety at risk. San Francisco's decision to protect criminal aliens led to the preventable and heartbreaking death of Kate Steinle."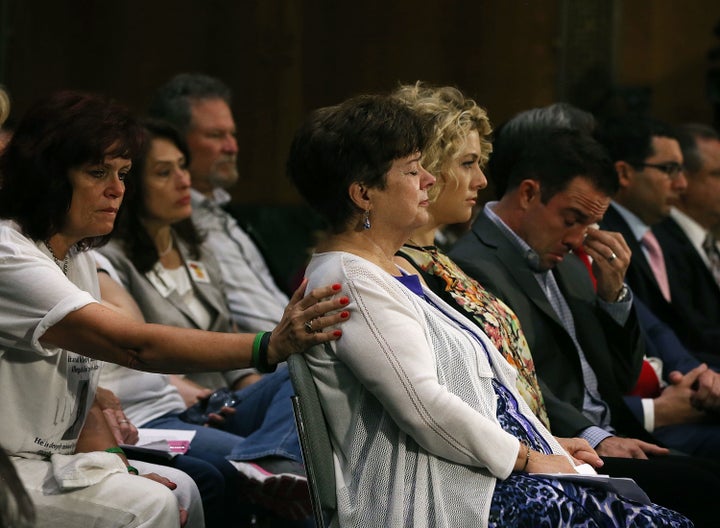 For sanctuary cities like San Francisco, local law enforcement will often only hand over immigrants to Immigration and Customs Enforcement if they are connected to more serious crimes. But as a sanctuary city, San Francisco police don't necessarily have to communicate or comply with ICE requests in such cases ― in an effort to encourage a better relationship between undocumented immigrants and local law enforcement.
President Donald Trump, who infamously referred to Mexican immigrants as "criminals" during his campaign and has repeatedly referred to the Steinle case over the years, called the verdict "disgraceful" Thursday night on Twitter. He followed up on Friday morning with a plea to build his long-proposed wall on the Mexican border.
Conservatives have seized on the case to try to paint sanctuary cities as dangerous to the public.
After the jury verdict Thursday, right-wing figureheads, including former vice presidential candidate Sarah Palin and conservative media pundit Ann Coulter, sent Twitter messages denouncing "illegal aliens" and demanding tougher immigration enforcement. 
Her parents told the Chronicle that, while they support sanctuary cities' role in ensuring immigrants can turn to police for help without fearing deportation, they think the city should not have so severely limited its cooperation with federal immigration authorities.
"We just want to get this over with and move on with our lives, and think about Kate on our terms," Jim Steinle, Kate's father, told the Chronicle before the verdict was announced. "Nothing's been on our terms. It's been on everyone else's terms."
This article has been updated with immigration officials saying Garcia Zarate will be deported and to add Donald Trump's reaction on Twitter.