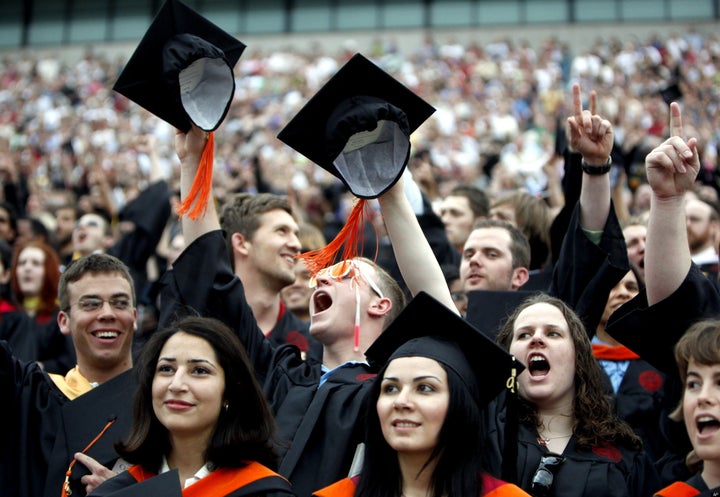 College students being strapped for cash is no surprise, but it does beg the question of what jobs make the best fits for students? Should students make as much money as they can and graduate with as little debt as possible - or - take on internships or lower paying positions in their field of interest? We've already talked about Unexpected College Costs, so an ambitious high school student is planning ahead and asking the Unigo Expert Network this week:

"I know I'll need to work when I'm in college to help cover bills. What are some convenient and decently paying jobs for college students?"

"Don't just get a job, get a head start"
It's easy to land a job waiting tables or working at a coffee shop, but then you're just trading time for money. Instead, get a head start on your career and follow your passion. Consider getting a job in a department at college that is in line with your future plans. Want to be a reporter? Join the campus broadcast station or write for their newspaper or website. Thinking about biomedical engineering? I'm sure faculty could use an extra set of hands in the lab. Seek out these on campus opportunities to save on gas, get some first-hand experience in your career choice and likely secure some great recommendations while you're at it.
- Enid Arbelo - Editor in Chief, NextStepU

"Don't be finicky: work hard and make as much as possible"
College is full of wants versus needs. So the first test is to distinguish what you can live Too many students turn up their noses at jobs that seem too menial, despite the fact that they can pay a lot.  Slinging packages on the night shift for UPS can make you tons of money, plus benefits, and even land you some scholarships. Consider working part time for a moving company, or painting houses, or washing windows.  Earn as much cash as possible, and don't fret over the prestige factor.  A job like this will give you valuable insights, earn you surprising amounts of respect, and you'll graduate with much less debt.  And reject the frilly internships that force you to pay tuition to colleges for work experience.  Follow the money.
- Mark Montgomery - Founder, Montgomery Educational Counseling

"College costs and student jobs: a necessary combination"
The most convenient college jobs will be right on your campus.  Having an employer who understands your academic schedule and the primary reason you have come to college is important.  Look for jobs in your academic department that can benefit your eventual degree.  Want a quiet work area?  The campus library works.  Are you a good communicator? Campus tour guides. Good swimmer? Lifeguard at the campus pool. Check out student job postings on your campus website.  You will never get rich with a college job, but it can cover your books and incidentals and keep you out of credit card debt!
- Mabel Freeman - Asst. VP of Admissions, Ohio State University