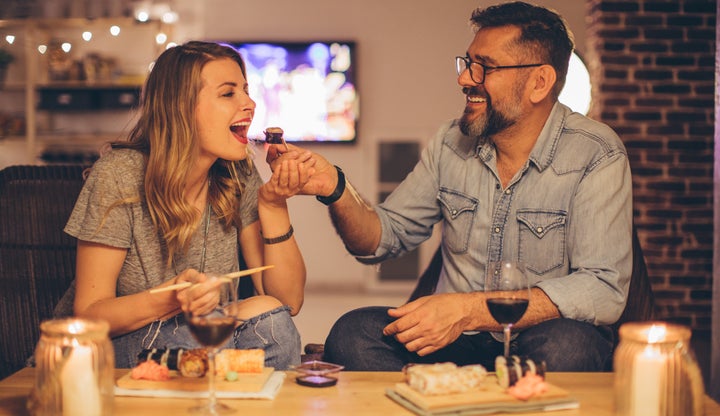 Not everybody enjoys gussying up on Valentine's Day to head to a restaurant so overcrowded you can eavesdrop on the couple sitting next to you. Sometimes we just want to skip the cheesiness and have a quiet night in with our person, just be ourselves, and enjoy each other's company without the added frills.
Just because you're opting to ditch the little black dress and cocktails in favor of PJs and Trader Joe's wine doesn't mean you can't plan something special for a romantic night in.
Whether you're cozying up under the comfiest blanket for a Netflix and chill sesh, or cooking a romantic dinner with your favorite $10 bottle of wine, these essentials will make your Valentine's night in the coziest one yet:
HuffPost may receive a share from purchases made via links on this page.