The magazine unveiled the cover today via Snapchat, with an interactive story on their Discover page. The cover, shot by Annie Leibovitz, features 13 of the industry's top stars, all of whom are female.
Three women of color -- Viola Davis (who appears on the front cover, not the foldout), Lupita Nyong'o and Gugu Mbatha-Raw -- are featured, along with four women over the age of 60 -- Jane Fonda, Charlotte Rampling, Helen Mirren and Diane Keaton. 
Also appearing on the cover are Hollywood heavyweights Cate Blanchett and Jennifer Lawrence, who share the front cover with Davis and Fonda, along with Rachel Weisz, Brie Larson, Alicia Vikander and Saoirse Ronan, who round out the extra-long photo.
Vanity Fair shared the image on Twitter, asking the rhetorical question, "Could these women be any more impressive?"
(No, the answer is no, because they're all pretty awesome.)
We also grabbed some Snapchat screenshots for a closer look.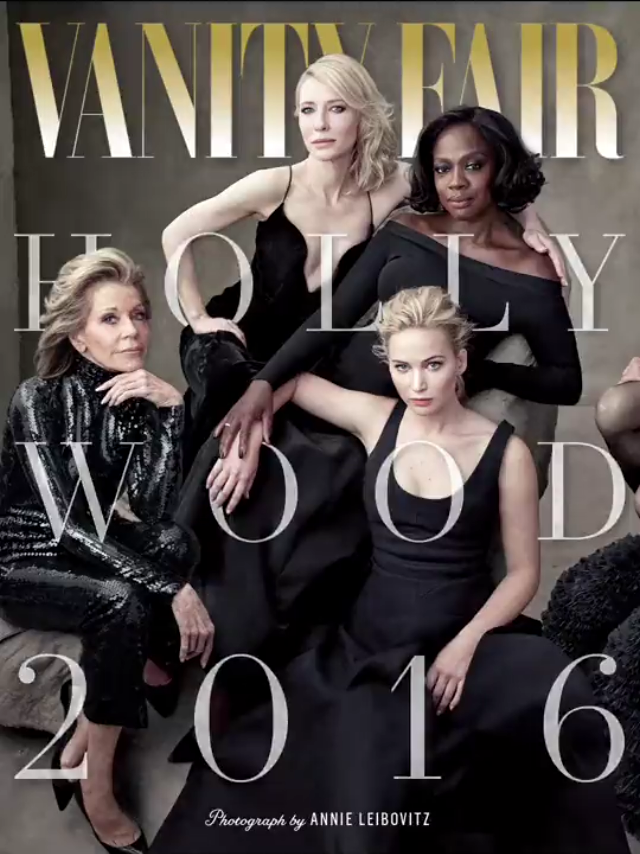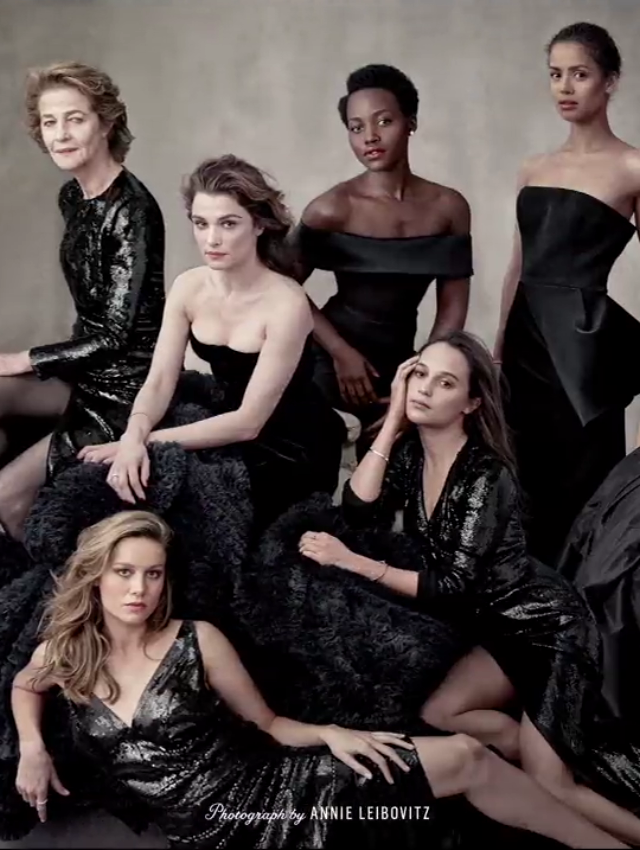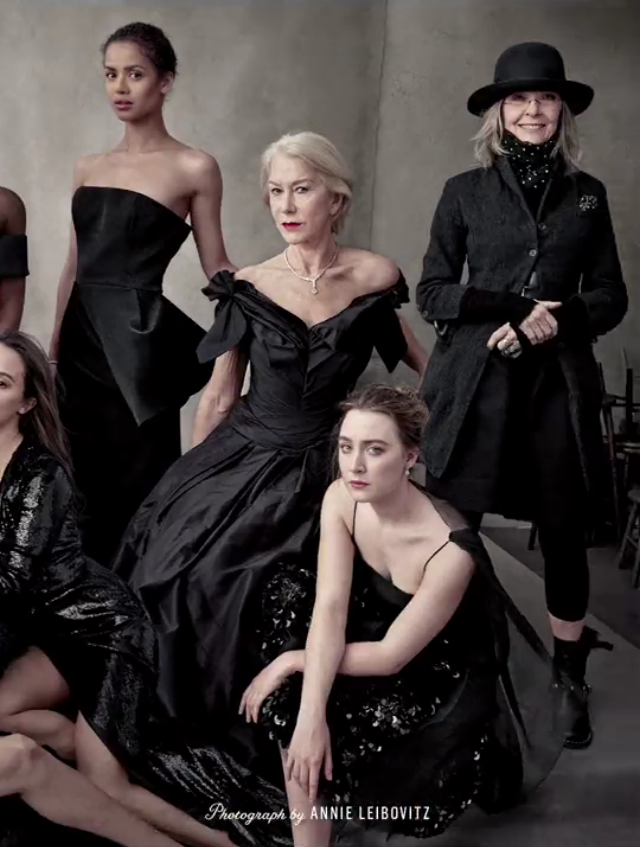 The 2016 cover is a vast improvement from last year's cover, which featured only one actor of color (David Oyelowo). Oscar Isaac, who is Guatemalan and Cuban, was also featured, though both he and Oyewolo appeared inside the foldout, while Channing Tatum, Amy Adams and Reese Witherspoon nabbed the front spot.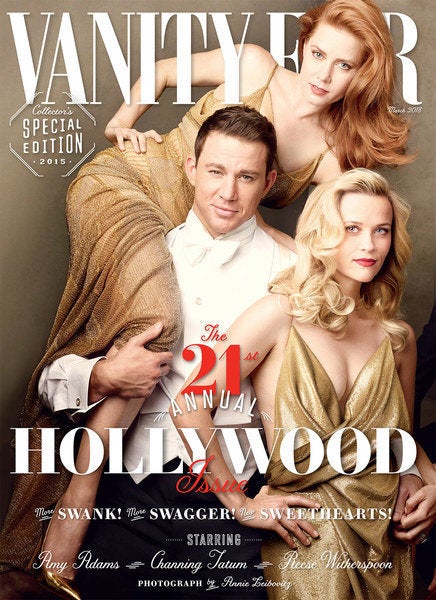 PHOTO GALLERY
Black Oscar Snubs