"The more we give to other people, the more we get ourselves. The rewards all accrue to us." — Chris Michel
Christopher P. Michel is an American investor, entrepreneur and photographer. He is the founder of Affinity Labs and Military.com and runs Nautilus Ventures, a seed venture fund. Military.com was one of the first online social networks to reach scale in the United States. Both companies were purchased by Monster Worldwide. Nautilus has made over 40 investments including Palantir, Doctor on Demand, Sparks, Goodreads, Castlight Health, 3D Robotics, RelateIQ, Blue Bottle, and Ruby Ribbon. Michel is also an active board member and serves as a Director of Dale Carnegie, Kixeye, Tugboat Yards, and 3D Robotics. Michel was also an Entrepreneur-in-Residence at Harvard Business School during the 2010-2011 school year. Prior to his business career, Chris served as a Naval Flight Officer in the United States Navy. You can follow Michel on Twitter at @chrismichel - Michel is one of the most gifted and most socially engaged photographers in the world.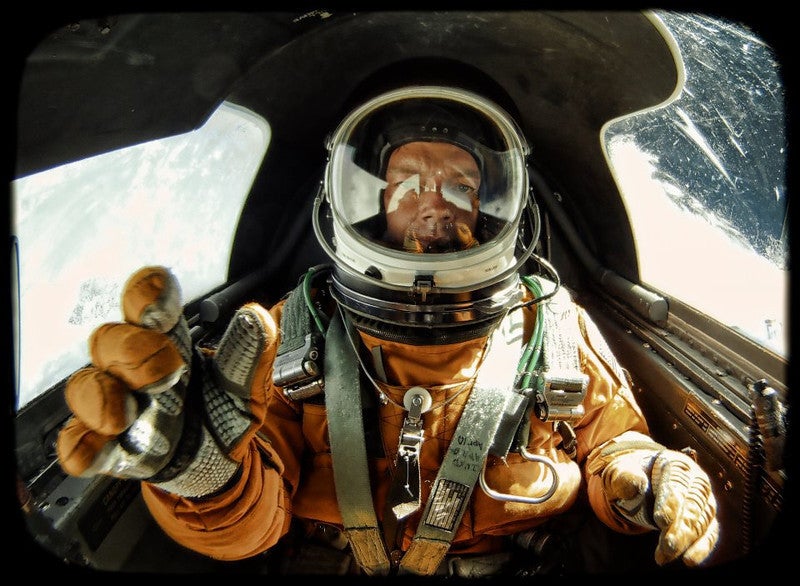 Naval Flight Officer Business Lessons
Seven years of active duty and 11 years on the reserves provided leadership and motivational lessons that Michel carries in business today. Michel learned to motivate people with things other than money. We have a sense of purpose, mission and commitment to each other that are the strongest bonds of motivation. In the military, we have to focus on building a purpose driven, non-monetary approach to building strong, high-performing teams.
Your Culture is Your Brand
Michel said that most board members are financial investors and that's the lever that they triangulate on. We spend a lot of time on product market fit, growth and traction instead of focusing purposefully on building a great company culture. Culture should be something that we build from the beginning - good leadership, trust and commitment. Michael said that business leaders are not talking enough about leadership and culture of trust. We are seeing financially successful companies struggling with culture and managing talent. We need to be asking better questions about good leadership. What does a good culture look like? How do we start a company with the right seeds of trust? How do we communicate to inspire? What are the pitfalls of being a new CEO?
"We tend to value the genius with a thousand helpers. This is not sufficient. The purpose of business is to serve society, it isn't sufficient just to make money," said Michel.
The People Product and the Journey
Michel recognized Facebook for a model company for helping employees feel valued. Michel speaks to many of his friends that work at Facebook and all of them are really happy and proud to work at Facebook.
The most important product is the people product, the culture and the team. At the end of the day, when you sold your company the thing that matters the most is how you effected other people, what leaders came out of your company, and what friends you had. As the CEO, you are the captain of the ship.
"The journey of the ship matters as the destination." — Chris Michel
Michel talked about lessons he learned as a company founder, including: Don't confuse activities with outcomes. Companies can drive towards mediocrity very quickly. A culture of excellence requires everyone in the organization towards building a special culture. The most important thing that we can give is our time. So what obligations do we have as leaders to our team members.
How can companies compete and win today? Michel said that founders must passionately want to build an incredible company, where everyone is aligned with a purpose of trust. You want to build a company where employees want to learn, while cultivating a culture of trust, caring and commitment. A purpose driven company can win today. A purpose driven culture can help supercharge your mission.
Desired Characteristics of Startup Founders To Invest In
Michel looks for people with a lot of passion. A person must have high integrity. A person must care about the product in terms of making a difference in the world - it isn't sufficient just to focus on money. Michel looks for products that can be tested without a lot of capital. He is looking for entrepreneurs that are committed. The worst thing you can say to Michel is 'I want to fail fast', instead he is looking for a founder to say: 'Here is what the tests look like, here is what the initial product looks like, and if the test results are poor, here are the 3-4 things we are going to do to keep optimizing."
Tenacity, passion, integrity and a good product sense of the market that matters is what Michel looks for in order to make an investment. He is looking for an honest conversation with startup founders. Michel is not looking for multi-billion dollar future projections. Live in the world of reality. Michel wants to collaborate with startup founders and business leaders on real problems. He is looking for honest, open and real collaboration opportunities.
Can You Teach Creativity? What is the Combination Lock?
Michel never thought about being a photographer until someone gave him a camera. The camera unlocked a whole life for Michel. Creative potential is in all of us but removed through schooling and work. So how can we unlock the creative potential inside of us? Michel believes that it starts with us giving ourselves the permission to be creative. When Michel is teaching photography, meaning having a conversation over coffee, he asked the person to take a single photo that they are proud of. Just a little encouragement and positive feedback can help cultivate creativity in others. All we need a little encouragement before we start doubling down.
Creation and entrepreneurship is the source of the most rewarding life. - Chris Michel

Mentors and People We Admire Have Big Hearts
Michel often shares photos of people that he admires on Twitter - and very often these photos become the people's avatars on Twitter (again, Michel is a world renowned photographer).
The gift in life are the friends that you have. Michel admires all humans - nice, interesting people with the big hearts. People with big hearts that sacrifice for others and care for others. Michel likes to spend time with people who like to listen and be helpful. Michel mention Om Malik as a person who is all heart that he deeply admires. Michel hangs out with givers who care about building a culture of love. Michel mentions several extraordinary people in our interview who are big givers, all heart, and great examples of role models.
"You don't have to try to impress people. People just want to feel valued. As a CEO or a leader, if you do that, the world will be unlocked for you." - Chris Michel
To learn more about leadership, startup founder CEO lessons and advice on how to effectively pitch to a VCs, please watch our video interview with the extraordinary thought leader Chris Michel.
This post was published on the now-closed HuffPost Contributor platform. Contributors control their own work and posted freely to our site. If you need to flag this entry as abusive,
send us an email
.