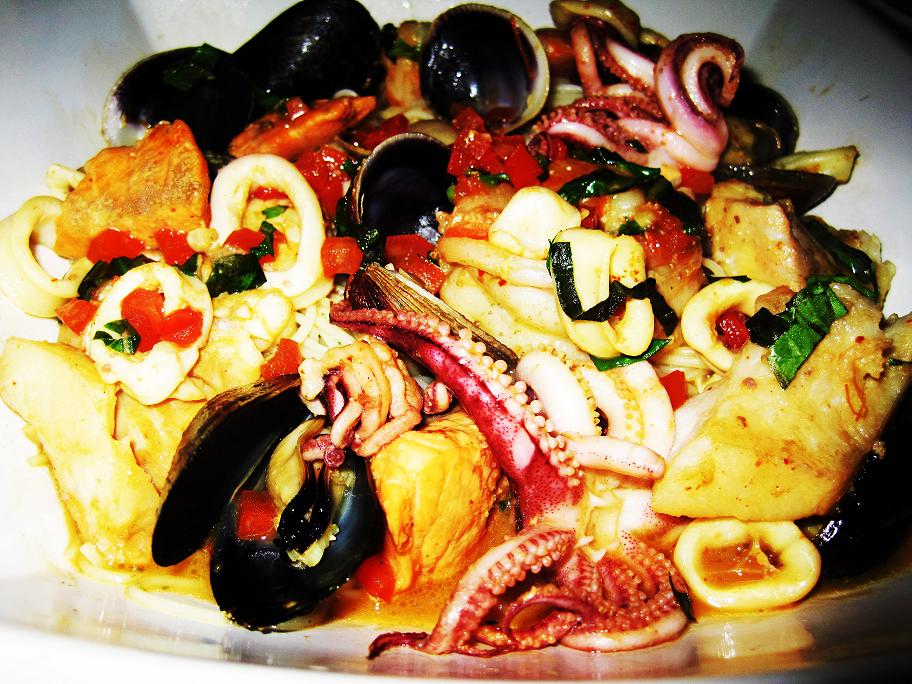 The latest venture by NYC's Little Owl and Market Table Chef Joey Campanero is in Philly. For me, Philadelphia is far, and seemingly colder than my beloved New York, (among other things, but my only real image of Philly is Rocky and I don't want to get beat up, so I'll leave it out). But I made the trip out to check out Joey's new restaurant, and it was worth the trip. Even licking the Liberty Bell wouldn't have made it better.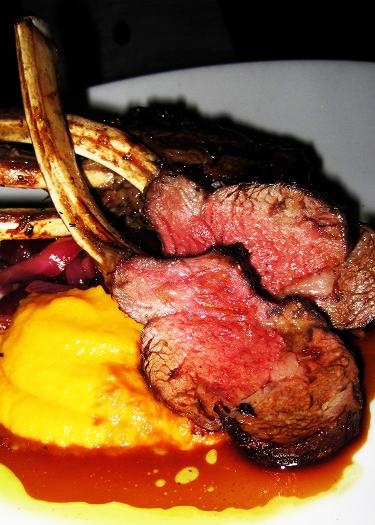 Joey teamed up with his brother Lou to open the restaurant in their hometown of Philly; locals seemed to love the authenticity of the brotherly pair. The space is roomy while still being cozy, with a bar area and a main dining area. There are segmented portions of the restaurant to give it an intimate feel. This is a fabulous, romantic date spot; it sits right on the water and the atmosphere is of laid-back elegance.
Now, I can really eat, so my meal was comprised of three appetizers, two entrees, a side and two desserts. I went in with the immortal words of Mickey Goldmill, trainer of Philly's Rocky Balboa, in mind: "You're gonna eat lightnin' and you're gonna crap thunder!" OK, maybe not the latter, but there were some "knock-out" plates on this menu, so rather than take you through everything I ate, I will tell you what really made me consider coming to Philly more often to dine. The chicken liver mousse was superb. It's served with egg mimosa, tomato and crostinis. Ask for extra crostinis because you will want to eat every last bit of this mousse. The flavors were balanced and just gamey enough; the texture of the mousse paired perfectly with the extra-crispy, paper-thin crostinis. It really got me in the mood to continue exploring the Mediterranean plates on the menu. (FYI, if you want to get a foodie girl into any kind of mood, a delish appetizer portion of chicken liver mousse might do it.)
The next star was the frutti di mare capellini. First of all, the portion size of the pasta astounded me. I'm used to New York restaurants where they charge you $25 for 10 strands of spaghetti. This pasta was a good, hearty Philly-sized serving. But that wasn't what made me fall in love with this dish. Capellini noodles were the perfect choice for this dish, as they are delicate enough to pair with the subtle saffron broth. It's topped with mounds, and I mean mounds, of perfectly cooked seafood. My shrimp was not rubbery, my mussels were not tough, my clams were juicy. I would take on Apollo Creed for another bowl of that pasta. (Ok, I promise, no more Rocky references.)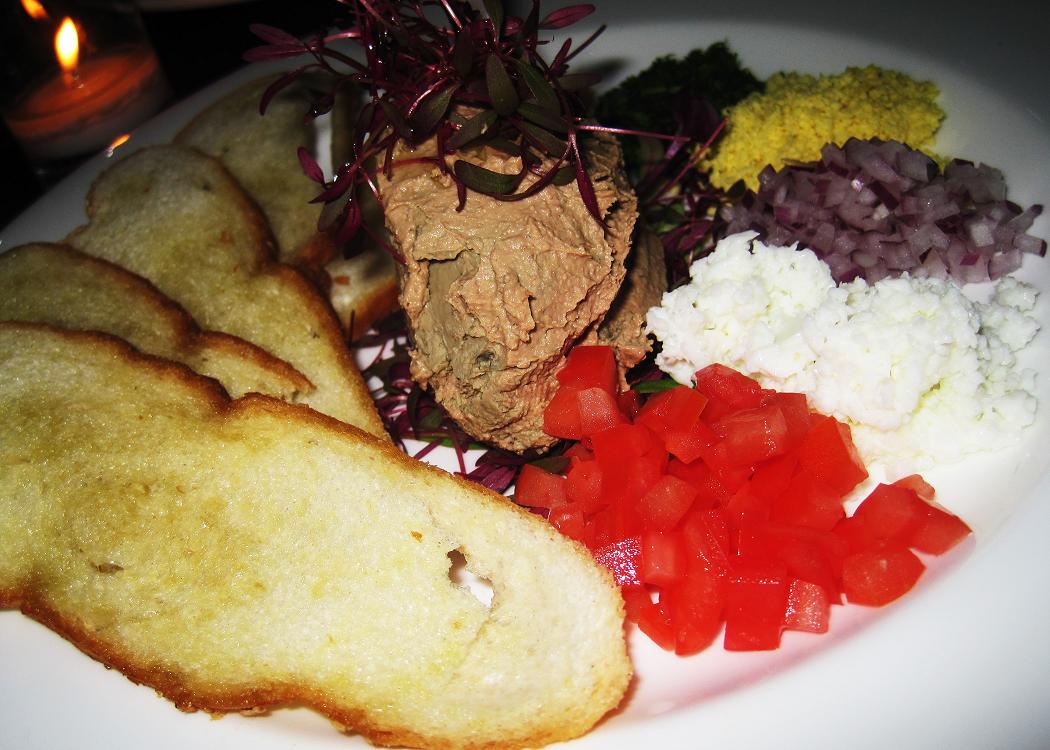 Finally, my trifecta was clinched with the lamb chop. Hats off to Lou for sending out a truly medium rare piece of meat. Mission figs and butternut squash added the necessary sweetness, and complexity of texture that finished off the dish.
General Manager Michael Romeo was fantastic with wine recommendations. Just one, "wherefore art thou pinot noir?" and bam, Romeo was there with a delicious 2008 Pieri Occasione Ripasso Shiraz. Alternately, the restaurant is BYOB, so choose your own and lug it along.
After my epic meal, I was so deliriously full and happy that I considered jogging through the restaurant, slapping hi-fives and heading out to run up the stairs at the Philadelphia Museum of Art to the delightful melody of "Gonna Fly Now." (That's really my last Rocky reference).
The Village Belle is located at 757 S. Front St. in Queen Village, 215-551-2200.