I'm Armenian, Swedish, German, and one part we don't know because of lost history. In every direction I look, I find questions that I seek answers to about my ancestry. Where did I come from? What did they go through? How did they all get to this point here for me to be an American born in 1978 in California?
Psychologists talk about inter-generational trauma - trauma that is transferred from the first generation of trauma survivors to the second and further generations of offspring of the survivors. In our DNA we are carrying the struggles, fears, journeys and unresolved suffering from our ancestors. We think of ourselves as an independent and individual mass of cells wandering through life, trying to figure out our own internal strife and path, but this is only part of the story.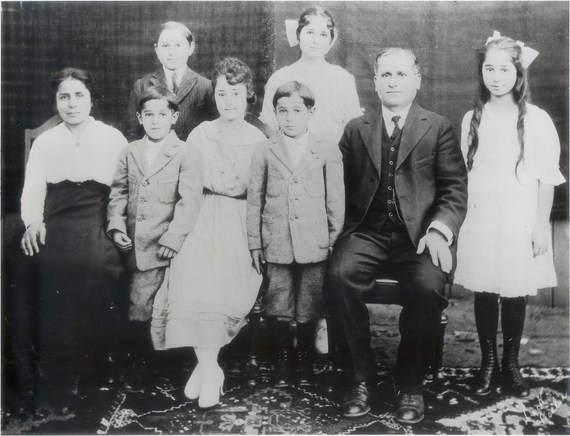 Imagine that part of your journey is intertwined with your mother, father, aunt, uncle, grandfather, grandmother, great grandfather, etc. Imagine you are carrying not only unresolved traumas but so many of their hopes and wishes. Instead of an individual on a separate, isolated journey, you are a part of a long history that wants and demands your attention. Do you heed the call?
This is a question I had to ask myself I sat in my old room at my parent's house - yes the one with the twin bed I slept in as a child - at the age of 33. I was fighting for a loan modification to save my East Coast home, preparing to file for bankruptcy and terribly unhappy. A book I had begun years earlier sat in a dusty Windows file on my 2010 refurbished Lenovo, waiting to see if it would ever be realized into the physical world.
Now of course, when we are called (or inspired) to write a book, start a business, go on a trip to an unknown place, get outside of our comfort zone - actually following through on our inner guidance is a huge step forward and a breakthrough in our lives. So becoming a book author - a desire I had held for over twenty years was a damn, huge accomplishment - a gigantic box I wanted to check.
But I was not just writing a book. Circa 2008, I was inspired by a brilliant idea related to my Great Grandfather, Melkon Jenanyan. I wrote an introduction to this new book idea and decided that was the year I was going to write my first book from start to finish and publish it (and of course get rich and famous and all the other fantasies aspiring authors have). I worked full time and managed to write a very rough and unpolished draft that never quite got completed. Once again, I hadn't been able to complete something I had started. It affected my sense of self-worth and belief in my ability to follow through on my dreams.
The book, now available on Amazon, is "Reclaiming Konia: A Tale of Love, Loss and the Armenian Genocide." When I began my book tour earlier this year, I had almost forgotten how difficult it was to pour over accounts of the 1909 Adana Massacres, and expect to not be affected in a very emotional way by the tragic and brutal accounts of humans being burned alive.
What made the journey to write the book even more challenging, was that my great grandfather - Melkon Jenanyan - a Christian, Armenian preacher and missionary who heeded to warning to leave the Ottoman Empire in 1909 because the 'violence would only get worse,' never spoke anything else of the massacres once they set foot on U.S. soil. His mentality and philosophy was to look forward, not backward, so his children were never taught the Armenian and Turkish language he spoke and preached in so frequently.
On top of his code of silence, almost every ancestor we had on our Armenian side had passed away. There was one remaining Uncle Ray, whose mother (Melkon's first child, Helene) had given him photos and stories that helped to inform an understanding of our secret past.
And another hidden gem, a book written by Melkon's older brother, Harutune Jenanyan, detailed experiences and cultural accounts of Anatolia (aka Asia Minor/Ottoman Empire) circa 1890's. It was literally a diamond of information that informed my story about our family.
To validate this winding path I had chosen when I decided to follow my inspiration and write this book, I found postcards of the town of Konia in an old box in my closet, as if beckoning for the future destiny I would fulfill.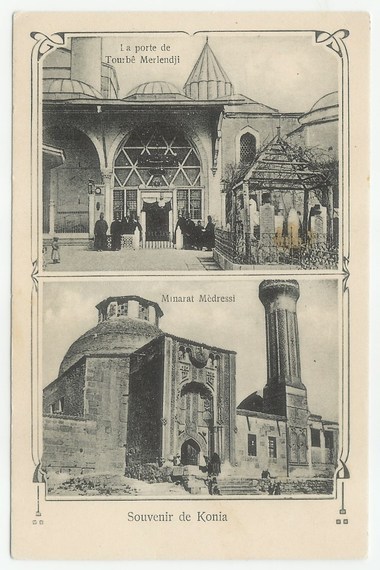 April 24, 2016 marks the 101st anniversary since the massacres of Armenians, Assyrians and Greeks in the Ottoman Empire. It was a horrendous crime that both Turkey and U.S. leadership have refused to acknowledge as Genocide.
I will both fight and pray for recognition of this crime against Armenians. But I know that this book - a call from my Great Grandfather, Melkon - allowed him to express his own desire for justice, to speak about the Genocide in a way he never could while he was alive. And in the process, I have realized my own personal destiny, intertwined with his and my Armenian ancestry, finding a way to heal even in the face of the gravest injustice.