When was the last time you truly took in your surroundings?
Simply taking the time to notice the beauty around you -- especially in nature -- can increase your happiness tremendously. But for those who can't get outside ASAP, these beautiful illustrations are a good quick fix.
Take a look at the inspiring messages below from illustrator Mike Medaglia. They remind us that there's life and meaning everywhere -- especially outdoors and beyond our smartphones.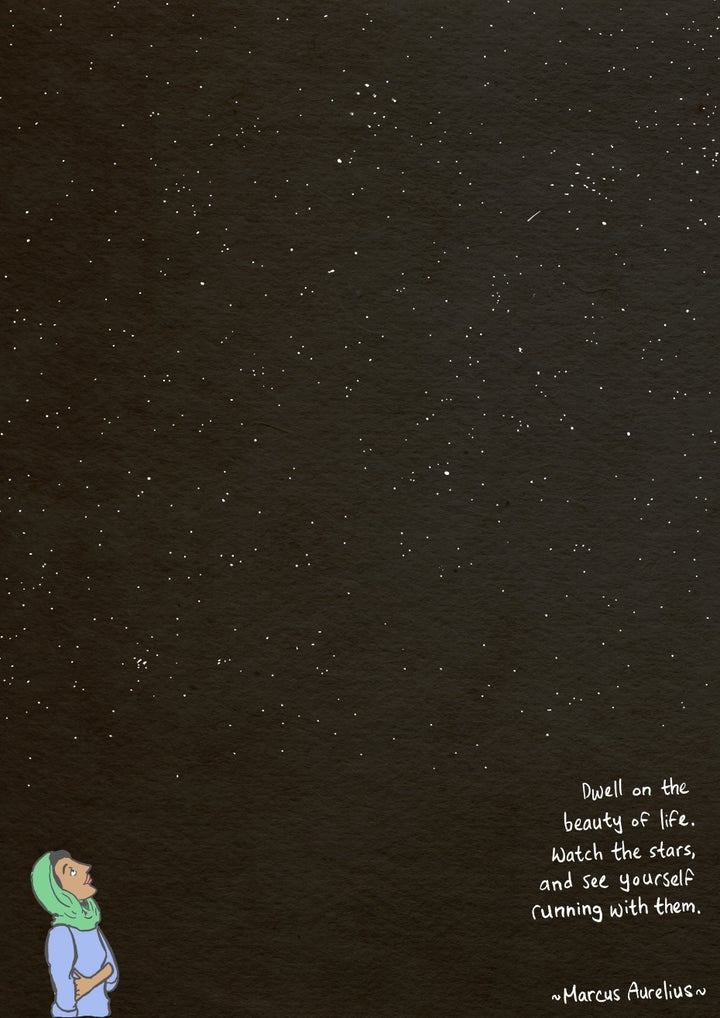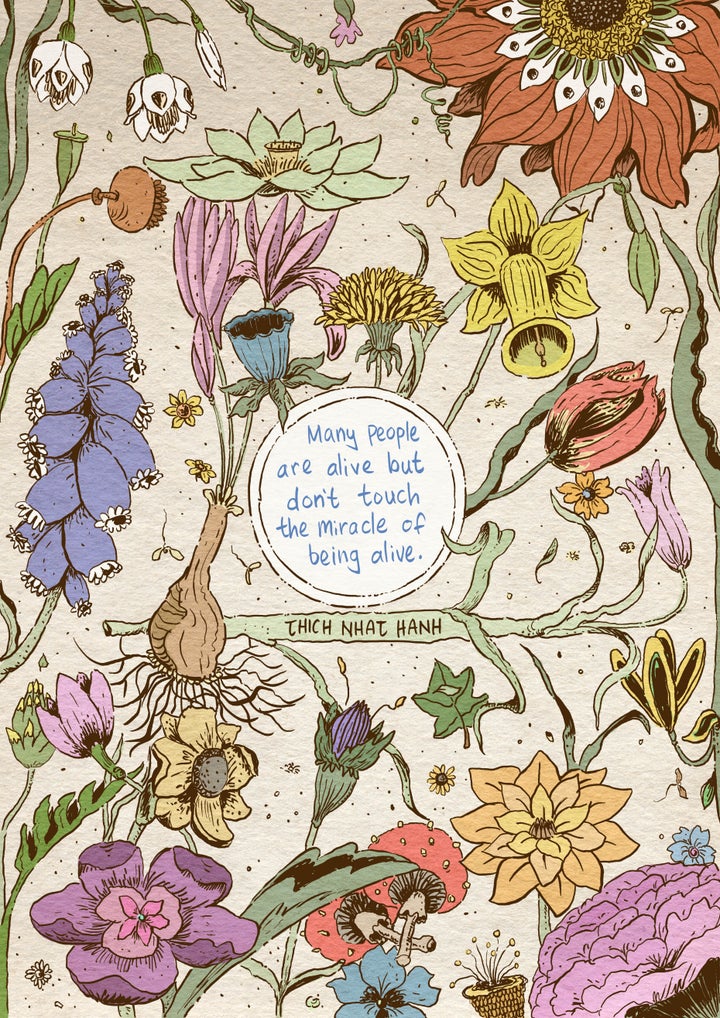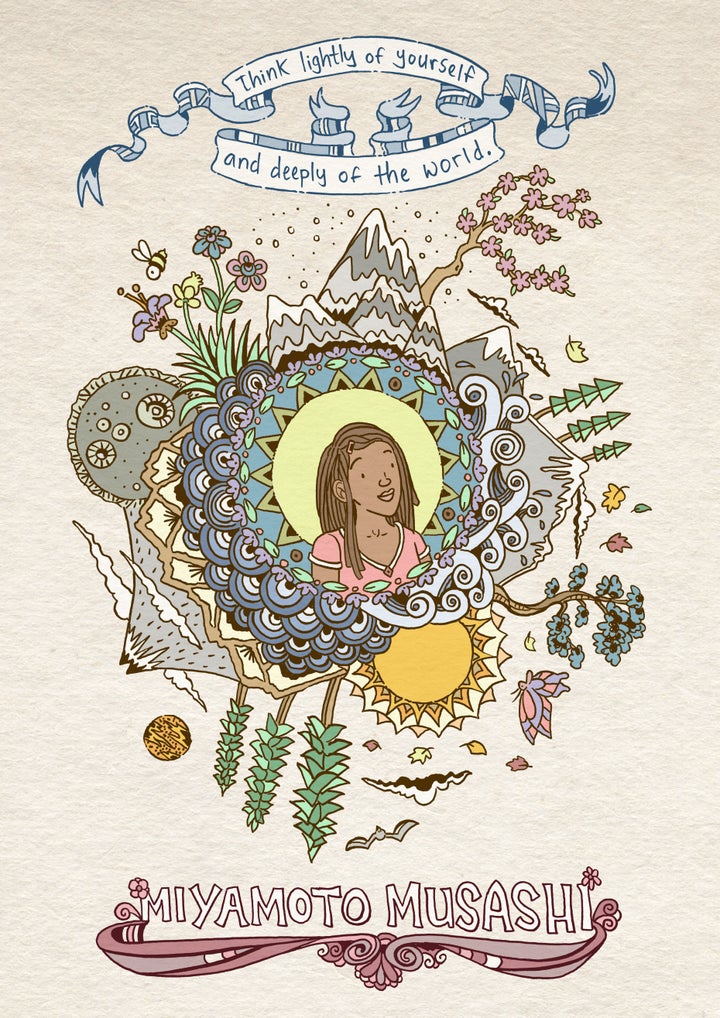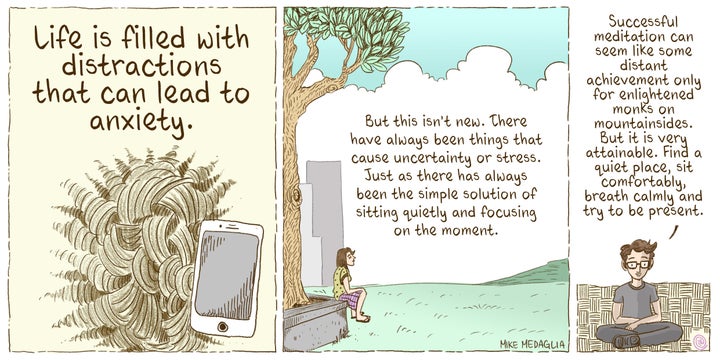 Mike Medaglia is a comics artist and illustrator originally from Canada, now living in London. His book One Year Wiser will be published later this fall from SelfMadeHero. His work explores spirituality and comics, and he also produces a monthly comic for The Huffington Post UK. To learn more, visit his personal website, Facebook or follow him on Twitter.
 Also on HuffPost:
PHOTO GALLERY
Inspiration From Brilliant Women