Game of Thrones uses many actors from the UK, actors who shot to fame through the incredible series. Now, imagine these Game of Thrones characters as UK institutions, with UK TV celebrities playing the part.
Here's how I think it should pan out, of course, it would turn the whole program into a slapstick comedy but that's half the fun.
If you'd like to imagine the characters as Canadian celebrities, or you'd like to find out who Ryan Gosling would play, check out Game of Canada!
· Cersei – Cersei would be played by Katie Hopkins. She's evil to the core and loves to lap up attention created by her own underhand doings. Now and again she has moments of likability but for the most part, she's a troll and loves being the enemy.
· Jon Snow – Idris Alba would make the perfect Jon Snow. Strong, dependable and altruistic, he would be ideal for fighting white walkers across the wall, and I can even imagine him falling in love more than once! He'd also look great with his shirt off.
· Tyrion – Warwick Davis seems the obvious choice as they're both a similar height, but that's not why I chose him to play Tyrion. He's cheeky and positive, with a strong personality, and demonstrates every day that a disability should not hold you back.
· Daenerys – Holly Willoughby is the people's princess which is why she'd be ideal as Daenerys. She's no pushover but she's admired by many, males and females alike. She'd look amazing stepping out of a fire pit naked!
· Bronn – Keith Lemon would be the perfect Bronn, he'd lift the spirits and find inventive ways to get out of sticky situations. He'd add a bit of comedy to Game of Thrones
· Sam Tarly – James Cordon has to be part of the British TV celeb Game of Thrones. He'd be amazing as Sam Tarly, as he's everyone's best friend and has a heart of gold.
· Brienne – Miranda Hart would bring a whole new dimension to the character of Brienne. I could imagine her falling in love with Jaime Lannister and being friend zoned (sorry Miranda). Hopefully in season 8 Brienne finds the love she deserves, until then I think Miranda would excel at fighting, looking after the Stark girls and displaying incredible wit when faced with obstacles.
· Ygritte – When Ygritte first graced our screens I had to look twice as I thought she was Patsy Palmer. Of course, she's not, she's an incredibly talented actress with a Hull accent. (you know nothing Jon Snow). Patsy would still make a great Ygritte, although Jon doesn't have the same ring to it as Ricky.
Who do you think would play the most important characters in Game of Thrones? Who would you like to swap for Jaime, Ayra and Sansa. Please let me know in the comments below and if you'd like to see Canadian counterparts, check out Game of Canada.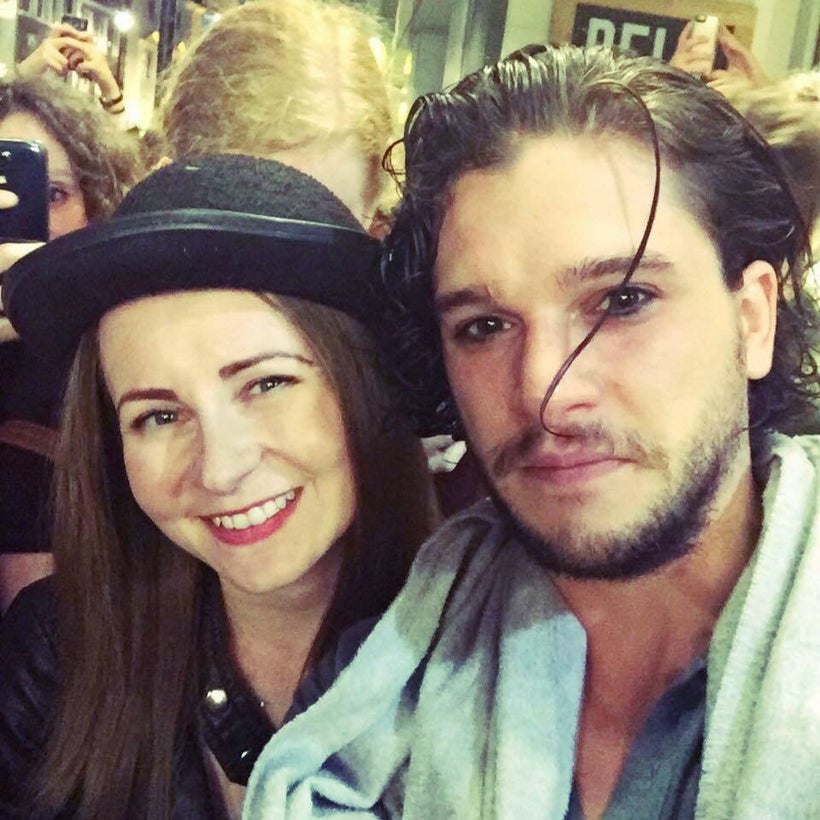 This post was published on the now-closed HuffPost Contributor platform. Contributors control their own work and posted freely to our site. If you need to flag this entry as abusive,
send us an email
.