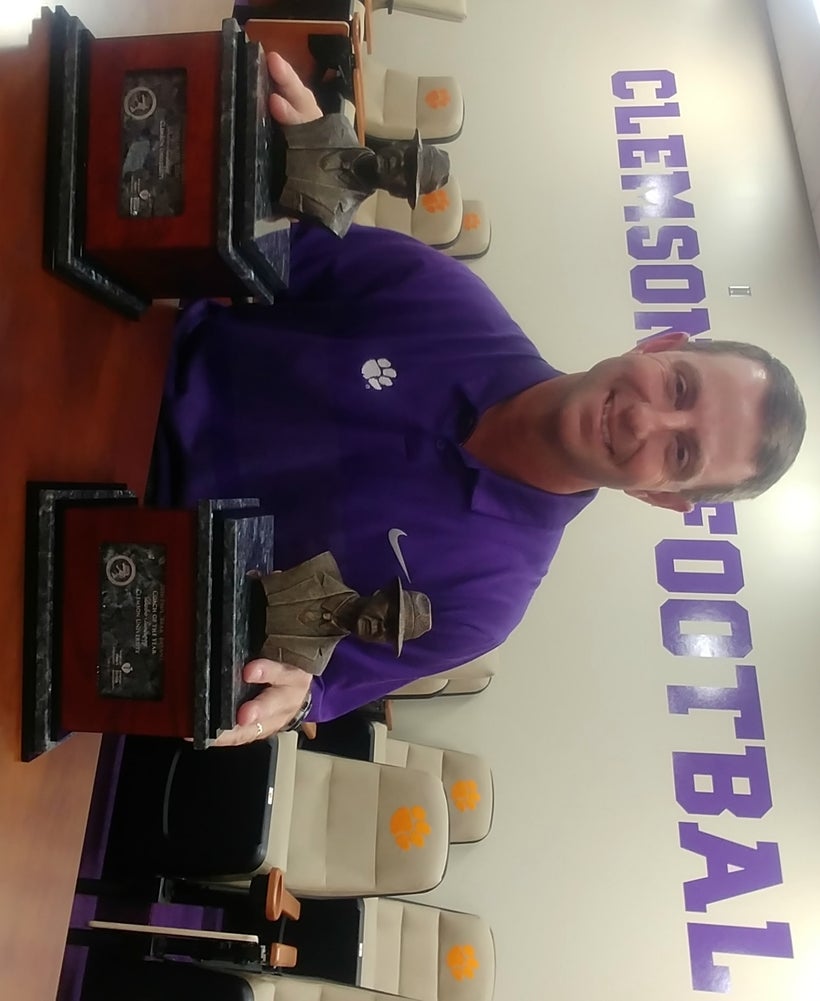 On Jan. 26, 1983, Dabo Swinney walked out of his eighth-grade civics class at Riverchase Middle School in Pelham, Alabama, and into hallways buzzing with the news.
University of Alabama football coach Paul "Bear" Bryant was dead.
If you're familiar with the importance of college football in the state of Alabama, you understand why this was a "remember where you were" moment, an unforgettable event in Swinney's childhood like Elvis Presley dying and President Reagan getting shot … except this was more devastating.
If you're not familiar with the subject, there's a lot to unpack.
Start with the role college football plays in Alabama. Here is Swinney's description: "I always say that before they let you leave the hospital with a newborn child, you've got to have your loyalty stamped on the birth certificate one way or the other: Alabama or Auburn. I was born into an Alabama family. 'Auburn' was a bad word in our house."
Then there's the lofty status Bryant earned among Alabama fans – such as Ervil Swinney, Dabo's dad. After starring at Alabama in the 1930s, Bryant became a successful coach at other schools. When "Mama called," as Bryant famously put it, he returned to his alma mater. He led Alabama to a record-tying six national championships over 25 years. He retired a month before he died, having won more games (323) than any college football coach.
And he was such a gentleman, even Auburn fans had a hard time hating him.
Bear's charm went beyond his colorful nickname, his slow, deep drawl and his trademark houndstooth hat. His decency is best expressed by this fact: He set up a scholarship fund at Alabama for the children of anyone who played for him there; it's still active.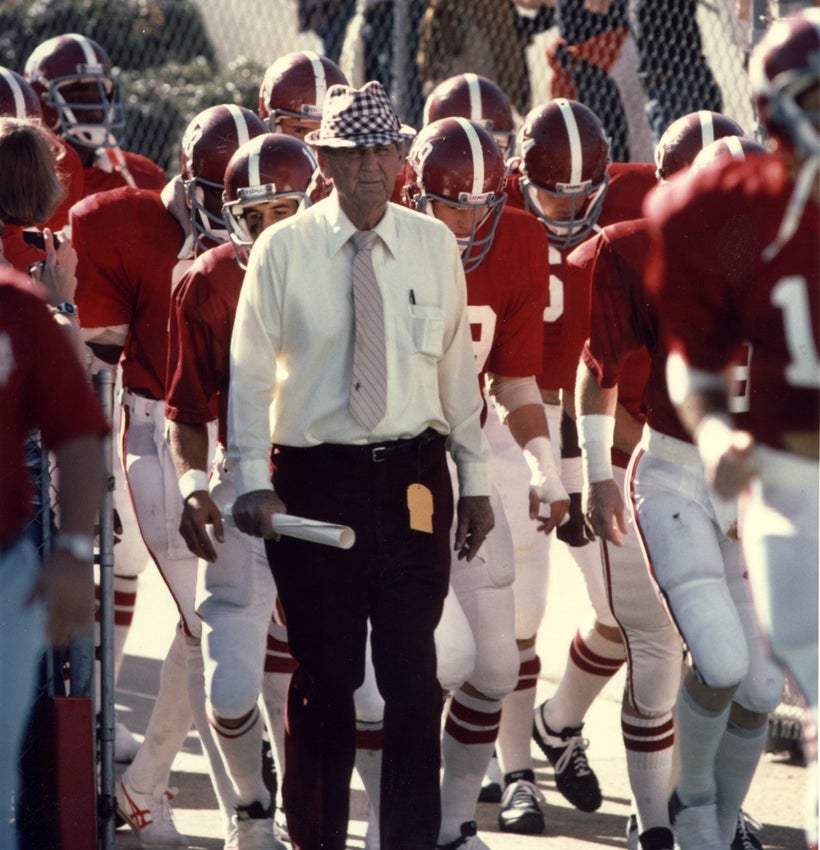 I'm proud to say that my organization, the American Heart Association, also helps carry on Bryant's legacy.
Because Bryant died of a massive heart attack, his family wanted to use his memory to support the fight against heart disease. Since 1986, we've given out the Bryant Award to the top college football coach in the country. The winner is announced at a banquet in Houston. That event has raised more than $8.5 million to fund lifesaving research, education and other resources.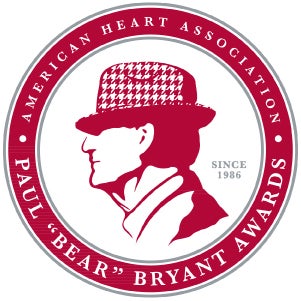 Swinney, who coaches Clemson University, is the most recent winner of the Bryant Award. He won the previous year, too, making him the first back-to-back winner. With all due respect to his peers and predecessors, it's hard to imagine anyone better suited for such a special distinction.
Driven by his love for Alabama football, Swinney scraped together every penny he could find to attend the school; it also made him the first member of his family to go to college. The next year, he earned his way onto the football team (becoming a "walk on," in football parlance). As a senior, he helped win a national championship – the school's first since Bryant. Swinney was so beloved and respected by coaches that they kept him with the program as an assistant coach. All told, he spent 13 years on a campus that features Bryant Road, Bryant Hall, Bryant-Denny Stadium and the Bryant Museum.
"Until I moved to Clemson, some form or shape of my life was always woven around Coach Bryant," Swinney said. "He was long gone but people were still talking about him and how he impacted and shaped their lives."
Swinney embraced more than Bryant's success. He studied the man's methods – a simple, humble approach that worked because it was so genuine.
"To me, the essence of coach Bryant is that he had that rare ability to bring out the best in everybody," Swinney said. "He could take average people and make them play beyond their ability and take great players and make them into superstars."
Swinney has many of the same qualities, too. And he's still drawing from Bryant.
At his first staff meeting this season – the Clemson staff's first planning meeting as the reigning national champions – Swinney read a passage about the challenge his team faced. The words connected, as he'd expected. Then he told them they came from Bryant … in 1965.
"I'm telling you, it was as relevant today as it was in 1965," Swinney said.
At each of the last two Bryant Award ceremonies, Swinney spoke eloquently about how much it means to him to be connected this way to the man he considers "my hero," someone who "impacted my life indirectly so much." During a recent interview, he eagerly noted looking right at the two Bryant Award trophies. He said they're displaced prominently in his office – with a houndstooth hat nearby.
"It was an honor to even have my name mentioned as a candidate," Swinney said. "To win it back-to-back? For the first time of anybody? In my wildest dreams I couldn't imagine anything like that."
(Also wild: The first time Swinney led Clemson to the national championship game, his team lost to Alabama. When Clemson returned to the title game the next year, Alabama was again the foe, only this time Clemson won. The teams appear headed toward a third straight showdown; in this week's rankings, Alabama is No. 1 in the country, Clemson No. 2.)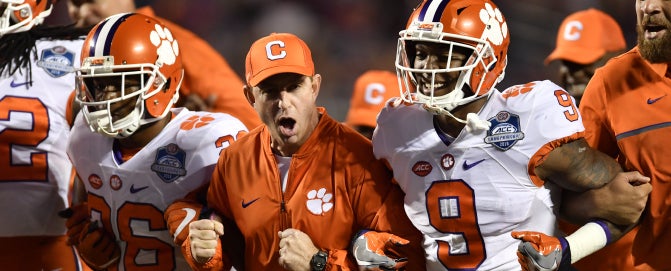 Swinney also emphasized how important it is "to be a good steward of this award."
"I want to make a difference and hopefully help create more awareness for the American Heart Association," he said.
He frames it this way: Research led to the discovery of bypass surgery and stents, which extended his father's life by 15 years. What if the advancements in heart care that exist today had been available for Bryant?
"There's no telling how much longer he might've lived," Swinney said. "You think of all the people who died of heart attacks whose lives could've been extended. That's why research so important. We learn more every year."

This post was published on the now-closed HuffPost Contributor platform. Contributors control their own work and posted freely to our site. If you need to flag this entry as abusive,
send us an email
.