Some wine drinkers diligently toss wine corks in the trash immediately after finishing a bottle, but others take a different approach: They save the corks due to either compulsion ("I know I'll need this someday...") or sentiment ("It's our first toast in our new home!" or "It's Tuesday!"). If you're among the latter, you likely have a drawer or bowl full of wine corks just waiting to find their purpose. Well, that time has come.
With the holidays rapidly approaching, gifting season is in full-swing, and wine corks can play a central role this time of year. Melissa Averinos, the author of DIY Wine Corks, says there are some simple ways to turn your saved corks into awesome gifts -- and these are not your average junky craft projects. Behold three of her elegant, clever favorites.
Cheese Spreaders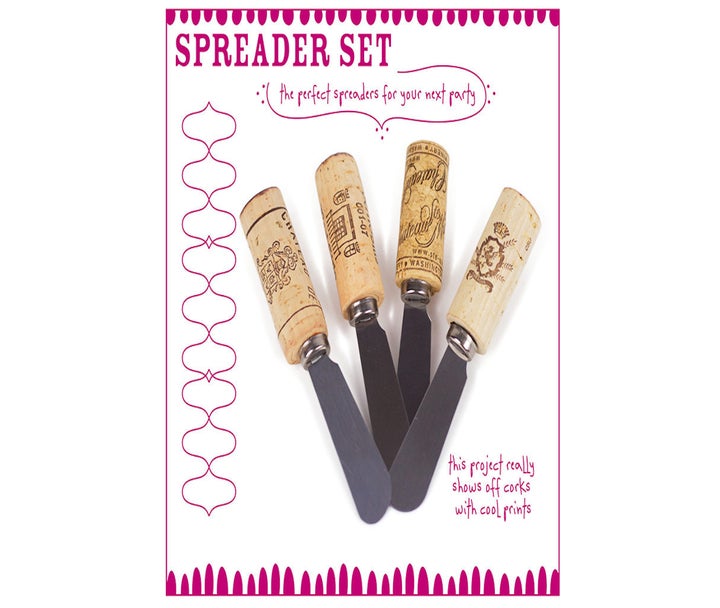 What's a better combination than wine and cheese? This thoughtful gift marries the two and is perfect to give to your favorite hostess.
"They're super easy. You just get a set of cheap, dollar-store cheese spreaders, and you can just pop the handle right off of those," Averinos instructs. "Drive [the handle blade] into your cork... Then use some strong craft glue, like E6000 or Gorilla Glue, and pop that back in there, hold it nice and snug, let it dry."
Offer it along with some good cheese and/or a bottle of wine to really tie it all together.
Drink Markers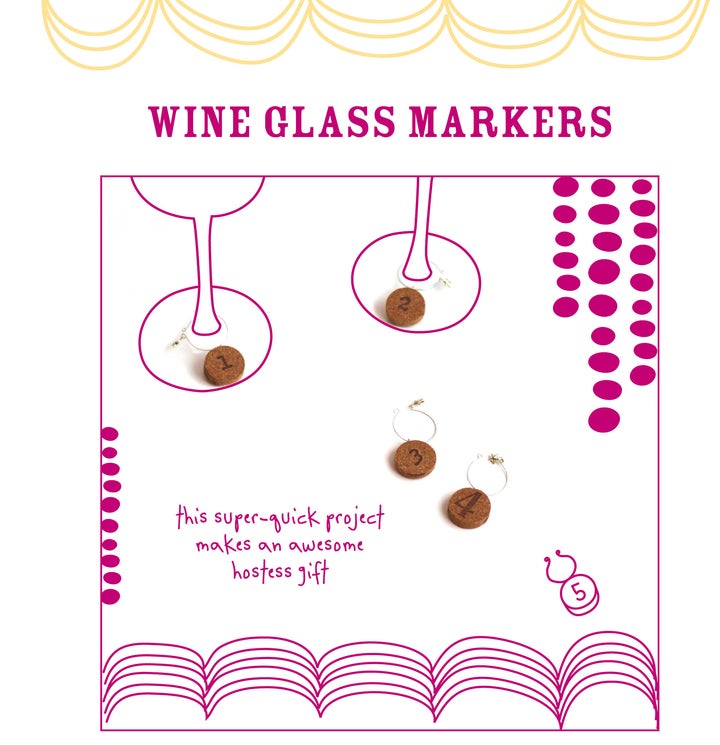 If you know someone who is always entertaining and serving wine themselves, drink markers are the way to go.
"You just take some corks and you slice them into little coins. Sand the edges, pop a little hole in there and [thread] some wire that you can hook around the stem of the glass," Averinos says. "If you're not handy with pliers like that, you can go to the craft store and get some earring findings."
Then, it's up to you for how to decorate them. Averinos likes using rubber stamps, but you could also draw your own creation, use decoupage or design anything else your heart desires.
Keychains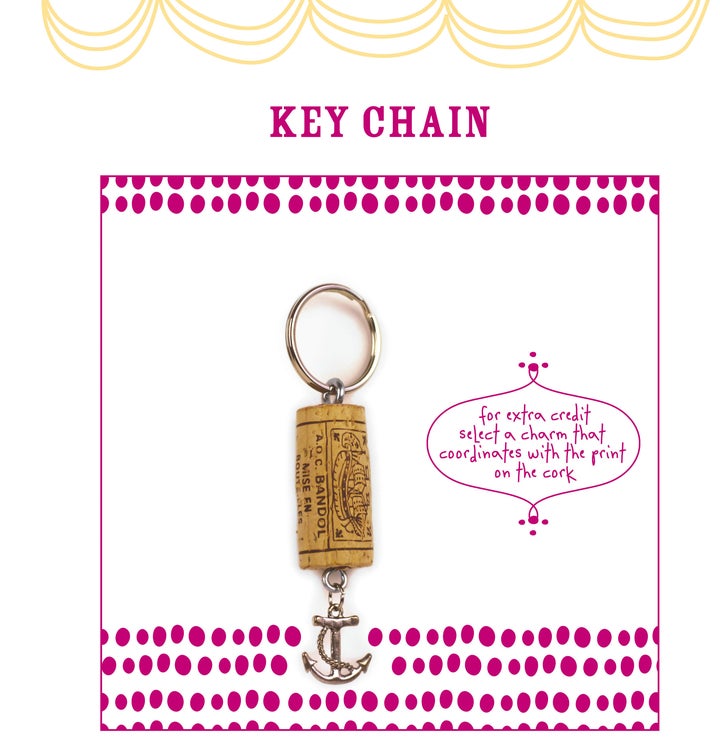 It doesn't get faster or cooler than this, Averinos says.
"People love them," she says. "All you need for that are some sturdy screw eyes -- you just screw those right into the end of the cork -- and maybe some charms. I like to coordinate the charm to go with the print that's on the wine cork, so if I have a wine cork that had a ship on it, I might use an anchor charm. Attach that with some pliers and put one of those keychain split-rings on it, and you're good to go."
PHOTO GALLERY
15 DIY Gifts For Everyone On Your List