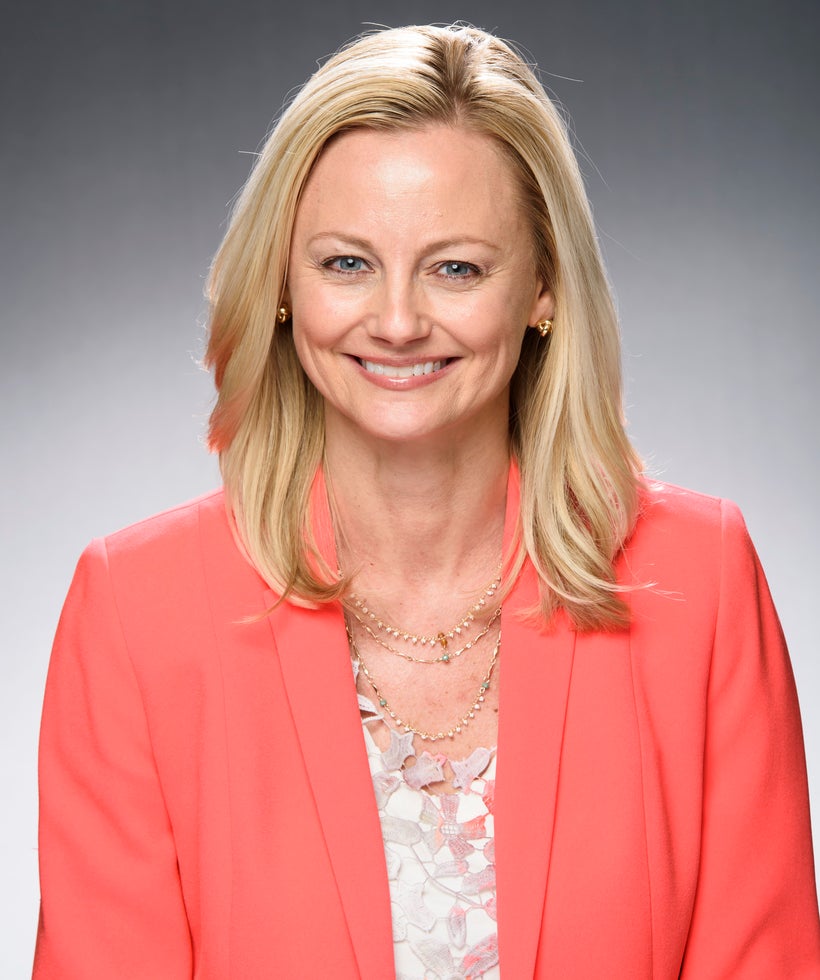 Alicia Tillman is Chief Marketing Officer for SAP Ariba. Alicia is accountable for the development of the marketing strategy across the globe. She is responsible for Ariba's global value proposition, branding, sponsorships, digital, audience, solutions marketing, operations, partner and field marketing, and events. Prior to Ariba, Alicia spent 11 years at American Express and was the head of Marketing and Business Services and previously head of Public Affairs, Corporate Communications and Media Relations for the Global Business Travel division.
How has your life experience made you the leader you are today?
I was raised in a household where both of my parents were career professionals. They were extremely hard working, committed and passionate about their jobs. And that really helped define my work ethic, passion and focus.
How has your previous employment experience aided your tenure at SAP Ariba?
Prior to SAP Ariba, I spent 11 years at American Express as VP of Public Affairs, Communications, and Marketing Services and also as VP of Marketing and Business Services. American Express is one of the most admired brands in the world, and a lot of that has been driven by exceptional marketing. In my roles at American Express and previously at Rosenbluth International, a Philadelphia-based travel management company later acquired by American Express, I was always focused on driving awareness and differentiation around the company brand. Both companies are leaders in their space, and it is because they have brands that are built around customer experience. In the almost two years at SAP Ariba, I've really focused on developing our brand story and promise, extracting what is differentiated and relevant to our buyers and then working to ensure that, across every touch point, that message and promise is understood so that we can built credibility and ultimately win the loyalty of our customer base.
What have the highlights and challenges been during your tenure at SAP Ariba?
When I joined SAP Ariba, I was handed a bit of a tall order: breathe new life into a 20-year-old brand. And do it fast. Coming from American Express, I was very familiar with building and managing brands within brands, so I was up for the challenge. But being new to the company and team, I certainly had my work cut out for me.
There were some things working in my favor though. First, I had an excellent team to help me. And we had an incredibly strong brand in SAP to build on. SAP is a trusted and recognized leader in enterprise software and we immediately set to work on a new look and feel that would communicate this, elevating the brand and strengthening our promise. In less than four months, we were ready to go with a new name, logo and value proposition that is more simple, clear and relevant to our customers.
Another challenge has been one that all modern marketers face. And that is, with so many channels out there, finding our place so that we can drive a consistent message that engages customers and prospects. We need to have our eyes on both traditional – print, events – and modern – digital, social – channels and ensure our messages are consistent and relevant to the various buyer personas in our industry.
What advice can you offer to women who want a career in your industry?
You need to have a defined personal brand and be consistent in how you deliver it. Constantly sharpen the skills you offer and those that differentiate you from others. For example, if you are a great public speaker, get out there and speak! Find opportunities to share your voice and point of view. Or, if you are a strong leader, mentor younger talent coming into the workforce. Focus on thought leadership. What is your perspective on topics of great relevance in your field? And use digital channels to promote your thinking and to build your network.
What is the most important lesson you've learned in your career to date?
Success is not an individual sport, it is a team sport. Taking onboard perspectives from team members and colleagues helps to shape solutions that are relevant to many, not just a few. And collaboration and alignment is critical. A single idea can have so much more impact when different functional areas are building on it, using it to influence goals across multiple areas of a business. I believe this is key in breaking down silos and building a great company culture.
How do you maintain a work/life balance?
Organization. You have to be very clear on priorities in both your personal life and your work life and diligently manage both day-by-day. Whether that's ensuring you have a good support network for child care, or making time to catch up with your spouse. I'm a big list person, so before I go to bed, I write out a list of the five things I must get done the next day. And when I wake up, I focus on them in the early morning before my meetings begin.
At the end of the day, I believe it is about your mindset. When juggling a lot in life, while I focus a lot on organization, I've also learned to be okay when things do not work out exactly to plan, because frankly, life isn't perfect.
What do you think is the biggest issue for women in the workplace?
Don't get caught up in politics or issues plaguing women in the workforce. It's simply counterproductive. Focus on your personal brand, doing your job and being the best you can possibly be. And share your story of success with other women to help them believe in what's possible. Nothing is easy, but when you feel you have a solid network of individuals, whether that be male or female, that share your values and beliefs, you will gain the inspiration and support needed to go after your goals.
How has mentorship made a difference in your professional and personal life?
I'm a super observant person. I watch, study and listen and constantly seek feedback from those around me. In my career, I have worked with leaders who are passionate, creative, hardworking, and eccentric – and they've helped shaped my style, certainly in my earlier years. They have given me diverse points of view and enabled me to think differently and be open minded.
In my personal life, my focus is on being a good wife, friend, mother and daughter. Everyone around me is a mentor and I am constantly seeking guidance and advice from those closest to me.
Which other female leaders do you admire and why?
First and foremost, my mother. She was a leader in our household and a leader in her career, and has taught me that you can have both a career and a family. She also taught me how to have a voice and a personal brand.
I also have great admiration for Beth Comstock, Vice Chair of General Electric. She's really evolved the GE brand and has consistently worked hard to keep GE very modern. And I have tremendous respect for Sheryl Sandberg. She is aggressive, but doesn't compromise her beliefs. She focuses on how to give women the inspiration to lean in.
What do you want SAP Ariba to accomplish in the next year?
The most successful companies are those that create brands that deliver an emotional connection with customers and align with shared values. SAP Ariba is that brand and I intend to showcase that across every channel around the world, attracting customers and gaining their trust and loyalty.
This post was published on the now-closed HuffPost Contributor platform. Contributors control their own work and posted freely to our site. If you need to flag this entry as abusive,
send us an email
.