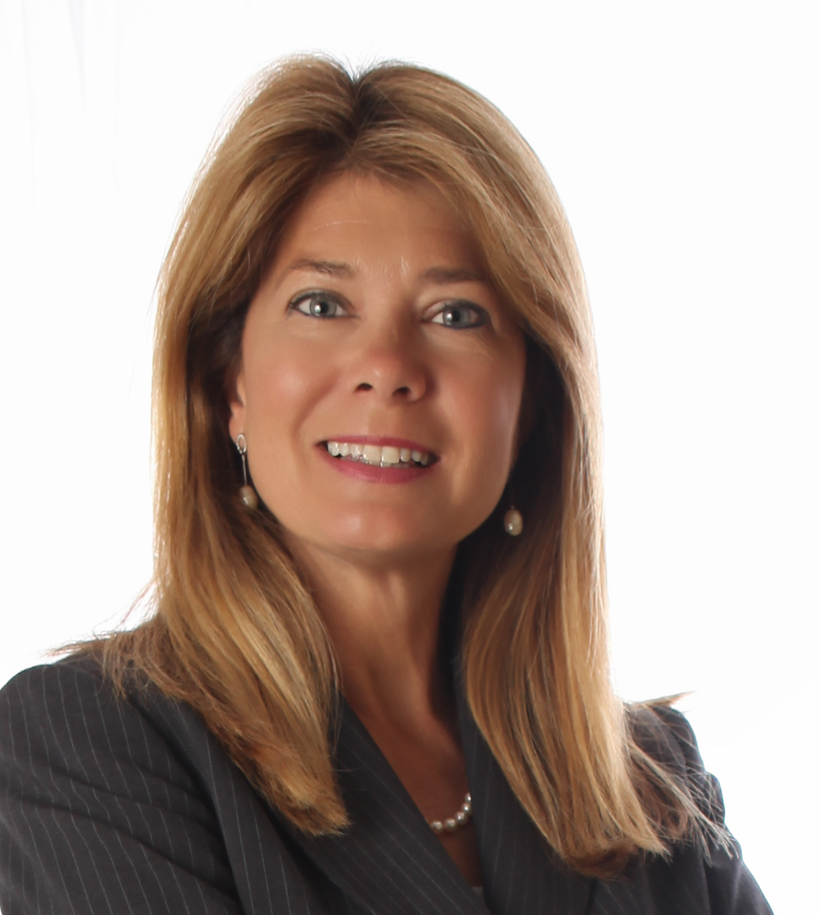 Alison Gleeson is Senior Vice President, Americas, for Cisco. She is responsible for more than $25 billion in annual sales and leads more than 8,700 employees across 46 countries and five theaters. She is a highly regarded international speaker about the drivers for digital disruption across industries, the role of technology in enabling digital transformation, and empowering women in technology.
In her 20 years at Cisco, Alison has led several top-performing divisions, most recently the U.S. Commercial Sales team, where she revamped the entire Commercial go-to-market strategy and drove consistent year-over-year growth.
As a passionate advocate for women, Alison has held multiple board positions, including her current role as Global Executive Sponsor and Global Board President of Cisco's Connected Women's Network.
She holds a bachelor's degree in marketing and finance from Michigan State University.
How has your life experience made you the leader you are today?
Growing up, I was fortunate to have two working parents who taught by example that success is not an accident, but the result of hard work. I've maintained that mentality throughout my career and set the same expectation for my team. Losing my father at a young age was another experience that shaped me. It made me a more compassionate and supportive leader for my co-workers or employees suffering from personal loss.
How has your previous employment experience aided your tenure at Cisco?
I was studying finance at Michigan State when I first became interested in the tech industry. I became determined to get an internship at IBM, but I was told numerous times they were not hiring. Instead of accepting defeat, I called the assistant of the hiring manager, found out his favorite type of pizza, and sent him the pizza with my resume attached to the inside of the box. He called me that day for an interview, and that's how I got my start in tech.
By the time I was 28 years old, I had worked my way up to Vice President at Unisys. Cisco approached me in 1993 about joining the company and I actually rejected their offer, telling them, "You're not a big enough company." Looking back on that now, it's quite humorous. After I started partnering with Cisco as part of my job, I realized I needed to make the change. I decided to take the position at Cisco as a regional manager, and when I told my mom, she said to me, "Are you crazy? You're a VP now. What more do you want?" I knew, however, that it was the right decision. Cisco was the future, and it was the best decision I have made professionally.
What have the highlights and challenges been during your tenure at Cisco?
My entire 20-year career at Cisco has been an amazing journey, and it has been an honor and a privilege to be a leader at one of the most successful and admired companies in the world.
Looking back on my challenges, the most difficult was being a female leader in my late 20s in a male-dominated industry. There was a lot of heavy lifting at the beginning to prove that a female employee could in fact perform equally, if not better, than a male. When I became the first female director and decided to start my family, there were no adoption and maternity policies in place for my level. I had to pave that road.
Today, my number one challenge is the rapid pace of change within the technology industry and ensuring that I stay current. I always use the analogy of a hamster on a wheel because it never stops. It can be both exhilarating and challenging.
What advice can you offer to women who want a career in your industry?
The technology industry is dynamic and continues to be one of the fastest growing and highest paid. It was one of the best decisions I've made in my life, and I encourage anyone looking into tech to go for it.
What is the most important lesson you've learned in your career to date?
There are two lessons I live by: do something every day that gives you butterflies in your stomach and do not be afraid to fail. Looking back on my journey, the moments when I had butterflies were the ones that defined my career. Those were the moments I took risks. Sometimes I succeeded and other times I failed, but I kept a "growth mindset" by seeing every challenge as an opportunity. I was introduced to this concept by Dr. Carol Dweck from Stanford University, whose studies showed that people who view challenges as positive experiences are more likely to persevere after failure. I've always taken risks and pushed myself because I know that even when I fail, I am growing and becoming stronger.
How do you maintain a work/life balance?
I think it's difficult to use the word "balance" when describing my day-to-day. There are certainly days or weeks when one aspect of my life - whether it's my work, my family, or my friends - receives more attention than others. All of us make sacrifices because it's physically impossible to be in more than one place at the same time. I remind myself to see life as a book with many paragraphs, pages, and chapters. Difficult times might be only one chapter in my very long book, and I try not to dwell on those moments. I cut myself some slack, and focus on the next day.
What do you think is the biggest issue for women in the workplace?
I see women who are afraid to go for a new position or promotion because they don't think they're ready. I always use the analogy of buying shoes when I'm talking to women about this subject. For shoes, you want them to be a perfect fit the moment you buy them. In your career, it doesn't have to be a perfect fit the first day. You are supposed to grow into your new position.
How has mentorship made a difference in your professional and personal life?
I wouldn't have been able to get to where I am today without strong mentor-mentee relationships throughout my career. As an executive, I spend a lot of my time "paying it forward" by encouraging women to step into leadership roles, but I also rely on reverse mentorship. It should always be a two-way street, and it's important that I surround myself with people who challenge me to think differently.
Which other female leaders do you admire and why?
In the technology industry, I admire Marcy Klevorn, Ford's President of Mobility and Executive Vice President, because of her thought leadership. Recently, she introduced me to the concept of the "unfair advantage," which is something that cannot be easily copied or bought. Now I use that phrase in conversations within Cisco and when talking with partner and customers. All of us should understand and be able to articulate our "unfair advantage."
I also admire Karenann Terrell, former CIO of Walmart, because of her tenacity and courage; and Meg Whitman, CEO of HP, whom I first met at 22 years old. Meg showed me what it meant to embrace femininity and own a room.
Outside of the tech industry, I've always admired Madeleine Albright for when she said, "There is a special place in hell for women who don't help other women." I quote her frequently.
What do you want Cisco to accomplish in the next year?
Cisco is focusing on delivering a secure, intelligent platform for our customers' digital businesses. To do that we must provide continuous customer value by reinventing networking, enabling a multi-cloud world, unlocking the power of data, enriching the employee and customer experience, and deploying security everywhere. October is also National Cyber Security Awareness Month, but that will be a focus throughout the year. With the explosion of ransomware and other cyberthreats, it's top of mind in every industry.
This post was published on the now-closed HuffPost Contributor platform. Contributors control their own work and posted freely to our site. If you need to flag this entry as abusive,
send us an email
.