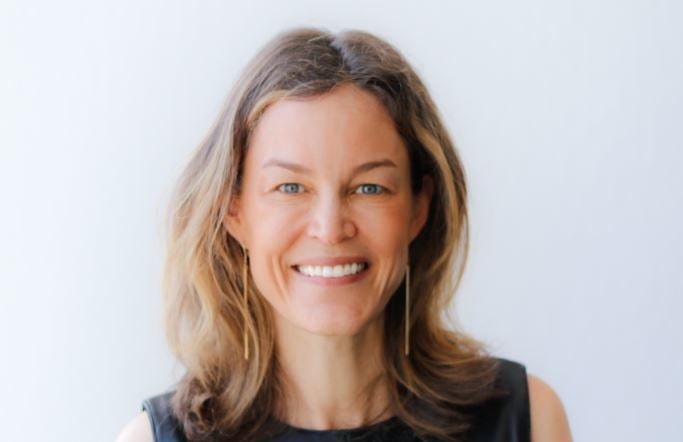 One of the top female executives in Silicon Valley, Lexi strives to empower women and other underrepresented groups at Gusto and create a vibrant and inclusive workplace culture. She also ensures that Gusto is continuously going above and beyond to serve all customers.
Lexi's passion lies with helping small and medium business owners succeed. This interest was sparked by her early career in microfinance as a public policy advocate with ACCION International—giving loans to people living in poverty to start their own ventures. She later worked at Google for eight years, most recently serving as Vice President of Programmatic Sales and Strategy globally. Lexi also started the Cambridge AdWords team for Google's small business organization. These experiences inspired her to continue supporting small business owners, whose success positively impacts their families, communities, as well as local and national economies.
Lexi has an MBA from Harvard Business School and graduated Phi Beta Kappa with a bachelor's degree from the University of Virginia. She lives in the Bay Area with her husband and two magical daughters.
How has your life experience made you the leader you are today?
The best advice I have ever received is to navigate life with input from your head, heart, and gut. I try to lead with these things in harmony as well.  
My passion is helping small and medium business owners succeed. My early career was in microfinance as a public policy advocate with ACCION International. We gave loans to people living in poverty to start their own ventures. I later worked at Google for eight years, most recently as Vice President of Programmatic Sales and Strategy globally. I also started the Cambridge AdWords team for Google's small business organization.
Those experiences paved the way for me to join Gusto, which offers a refreshingly easy platform for small and medium businesses that need support with payroll, health insurance, and other core human resource functions. I wanted to deliver a service that makes a real difference in the lives of small business owners because their success positively impacts families, communities, as well as local and national economies.
As a leader, it is my job and my greatest joy to help people be their best selves. I love helping people discover what they're good at and what they really enjoy doing, then match that with a business need. I've been lucky to have a lot of people help me find that alignment, so it's fulfilling when I can play a role in doing that for others.
How has your previous employment experience aided your tenure at Gusto?
I've always been interested in creating access — to information, to capital, to opportunities — for everyone, regardless of their background, gender, or place of birth. I was drawn to Gusto because it's a company I admire — for its mission to create a world where work empowers a better life, the fact that it makes it easier for small business owners to do their jobs, and because of its culture.
What have the highlights and challenges been during your tenure at Gusto?
Since I joined the company in 2015 we have more than doubled Gusto's customer count while expanding our platform to include payroll, health insurance, HR tools, 401k, and 529 plans, all while achieving a Net Promoter Score of over 70 — the best in our industry. This growth is a testament to an amazing team with a long-term vision.
One of the challenges is balancing fast growth with a high level of service. Last fall we grew faster than expected and our customer support suffered because of it. The good news is we had put the instrumentation in to know that a backlog was happening. We were able to diagnose the root cause and restructure support to get responsiveness back on track, so customer happiness returned quickly. I've realized that perfect capacity planning at a growing technology company is elusive. Against that backdrop, the fastest path to customer satisfaction is a great team and fast reaction, built on top of actionable data, so you can truly never lose sight of how well you are delivering on your promise to serve customers in an extraordinary way.
What advice can you offer to women who want a career in your industry?
Technology is fast-moving and, if you joined the right firm, the company you joined is changing fast. At Gusto we joke that whatever you think you were going to do changes dramatically in the first six months of actually getting here.
This pace and frequency of change is dangerous if you treat your career with a "tumbleweed" approach — going after the shiny, cool new thing and never sticking to something long enough to learn deeply about a function or area of the business. It can also be problematic if you are a die-hard "planner" who wants to know "Well, if I do this, then I'll be prepared for the other thing and then I'll get promoted to that other thing."
So my best piece of advice is to meet the universe halfway: plan loosely, but be open to the unplanned. Hit it out of the park with the assignments you've been given and bring the folks around you suggestions on how to do things better. That suggestion may end up being your next job and the best one you've had yet.
What is the most important lesson you've learned in your career to date?
Similar to above, don't go crazy on "Future Think". Pay attention to now. Think about your life at this moment, the people around you, and what good you can do now. If you spend too much time thinking about what's ahead of you, you'll miss some surprises that are right in front of you.
How do you maintain a work/life balance?
I have an amazing coach who gave me great counsel on this, which is to think of life as an empty plate. At any given point, you can have max four things on your plate. Any more and you are overloaded. Choose these things wisely and deliberately. If you have a life partner and a family, or a tribe of close friends, ensure they are part of the discussion as you're making the choice. And then put a timeframe on when you are going to reevaluate what's on the plate, knowing that nothing is forever and there will be times when you are over-weighted on one area. That's okay, as long as you don't let that go on indefinitely.
One example of this was joining Gusto after Google. It was a full-body experience. The mental, physical, and emotional energy required to work at a startup is so different than being at a very established company. My husband and I sat down and said my plate was going to be work, our family and friends, and self-care — namely yoga. No extracurriculars. No boards. Much less family travel than we normally like to do. And we said — that's for six months and then we'll reevaluate. And after six months, we were able to change it up.  
Rather than balance, I think of this as an active exercise in designing your life deliberately and revisiting those design choices on a regular basis. Seriously. Put some two-hour "simplify life" sessions on your calendar once a month.
What do you think is the biggest issue for women in the workplace?
Cite any business statistic about this topic. What do we see? C-suites, boardrooms, executive teams, and VC-backed founders tend to be a pretty homogenous (white, male, and very well- networked) bunch.
So the biggest issue for all of us who care about building great companies and communities is how you create extraordinary places to work, where people of all backgrounds are represented and truly included.
We can do this in many ways. First, we have to accept and discuss how far off we are from real equality. We must have radically candid conversations about why we are where we are.
Talk on its own is cheap and tiresome on this, so we need to put some real energy behind making a difference. We need to work on a local level (in your business, nonprofit, or whatever group you are part of) to change what we're seeing. Ensure you're interviewing a diverse set of candidates for every role. Make sure your interview team is diverse as well.
Don't outsource diversity to a "diversity team." It's everyone's job.
Diversity is also not just a women's issue. It's about having workplaces and boards that look like the New York City Subway, which symbolizes the best of our country for me — people from all backgrounds literally moving together.
Give space for people to talk about moments in our society when it feels really scary to be different. For example, after the executive order was issued against immigrants, we hosted an open forum for people to talk about how that made them feel. Folks spoke up from all perspectives and it wasn't part of any agenda other than a human one — to ensure all Gusties feel welcome. Last month a few of our teammates also shared their perspectives on being immigrants in this New York Times story. I'm proud that at Gusto, we've never taken a candidate's citizenship into account when hiring.
How has mentorship made a difference in your professional and personal life?
Mentorship has been hugely impactful at different stages of my personal and professional life. While my mentors have been very different people and I'll name just a few here — Nora Brownell (my mom), Linda Fairstein (former Manhattan Assistant District Attorney for the sex crimes unit), Susan Sobbott (President, Global Commercial Payments at American Express), Mike Steib (CEO, XO Group), Eileen Naughton (Head of HR at Google), Philipp Schindler (Chief Business Officer at Google), my current boss, Josh Reeves (CEO and co-founder of Gusto) — they all have one thing in common. They live a whole life. They are exceptional at their jobs, but they also think carefully about designing a life that is more than just the work they do every day.
Luckily, the person I learn from and who makes me better everyday is the person I get to spend my life with, and that is my husband, Corby Reese. His curiosity, intellect, humor, and unwavering support for me and our family is a source of strength and inspiration beyond measure.
Which other female leaders do you admire and why?
For me being a good leader means being a good mentor. They go hand in hand. So I'll double down on all the women above. Other women I admire: Saira Rao, activist and co-founder of In This Together Media, because she says exactly what is on her mind and stands up for what is right even if it's hard. Sarah Ellison, editor at Vanity Fair, because she is a brilliant investigator and reporter. Alicia Seiger, Deputy Director, Stanford Steyer-Taylor Center for Energy Policy & Finance, because she is a leading light for the environment and is making corporations wake up to their role in climate change. My sister, Sam Brownell, who has embodied what sacrifice means and is building a second act at Lululemon after spending time raising kids and starting her own business. Emily White, who has had a magical career at Google, Facebook, and SnapChat, and met unexpected illness with a grace and authenticity that is unique to her. The women of Gusto — across the entire business — who are such an incredible group of people to work with. Seriously, I can keep going, but maybe I should stop now.
What do you want Gusto to accomplish in the next year?
We want to provide the best payroll, benefits, and HR platform for small businesses in the United States. Gusto saves you time and money, plus brings a smile to your face along the way. We are shooting to support millions of customers like Bright Life Playschool and Paws and Stripes, and the other small businesses we met on our recent road trip across the country. Each year we make a bigger and bigger dent against that goal, and this is only the first part of helping create a world where work empowers a better life!
This post was published on the now-closed HuffPost Contributor platform. Contributors control their own work and posted freely to our site. If you need to flag this entry as abusive,
send us an email
.