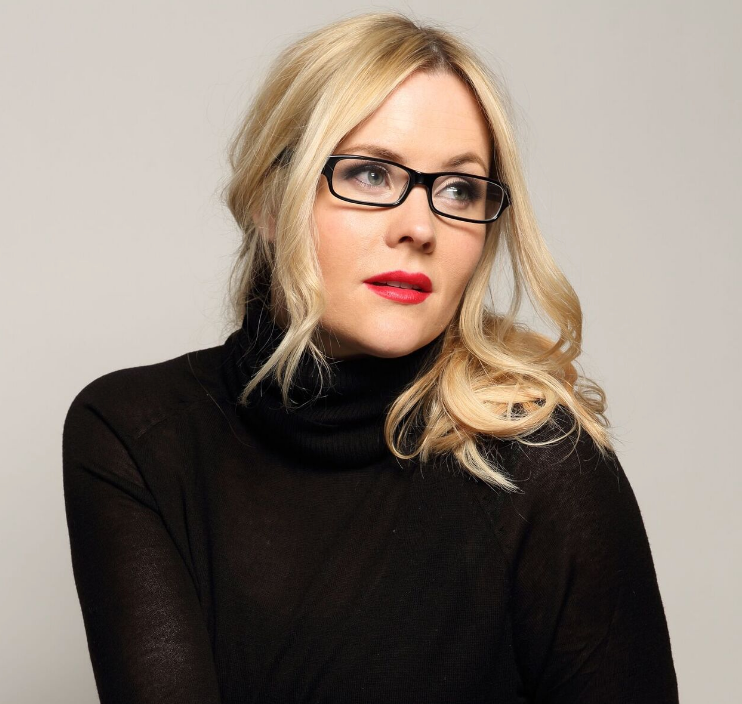 Natalie Mackey is a brand builder and serial entrepreneur. She began her career in finance, but soon became drawn to the idea of building companies. In 2010, she co-­‐‑ founded Mackey Morgan (now Crescala Development), which helped market fashion brands like Katie Ermilio, Prabal Gurung and Christian Siriano. It was during a licensing negotiation that she fell in love with the beauty business and also saw an incredible opportunity to create change.
In 2015, she launched Glow Concept, a holding company set on disrupting the billion-­‐‑dollar color industry. The portfolio brands, which include WINKY LUX, jypsy, and Laqa and Co., launch products every 15-­‐‑30 days and partner with digital influencers to drive ecommerce and retail sales How has your life experience made you the leader you are today?
I started my first business at 25, without an idea of what I was doing. I had to learn everything from HR to accounting to strategy on the fly. One thing that I truly believe is that if you hire great people, you can figure out almost anything out.
How has your previous employment experience aided your tenure at Winky Lux?
Pre-entrepreneurship, my short career in finance taught me to look at a business as though it was living organism. Culture is the heart, people are the brain and cash is the air it's breathing.
What have the highlights and challenges been during your tenure at Winky Lux?
Winky Lux has scaled much quicker than my previous business. The challenges of recruiting top talent, managing working capital and making rapid fire decisions are all intense when you're doubling in size every six months.
What advice can you offer to women who want a career in your industry?
You don't have to be great to start but you have to start to be great.
What is the most important lesson you've learned in your career to date?
Teams are everything. A great company is just a group of great people working towards a common goal. Clearly state the goal and then let people run. Micro-managing is a sign that something's broken.  
How do you maintain a work/life balance?
I don't. Work consumes the majority of my life. I can't complain though because it's also the most fun and rewarding thing I've ever done. I can't wait to get to the office every morning. When I do get some downtime I spend it with my fiancé and my dog, usually wandering around NYC or visiting family.
What do you think is the biggest issue for women in the workplace?
Access to capital. Less than 5% of venture dollars are given to female run companies. 
How has mentorship made a difference in your professional and personal life?
It's a huge comfort to be able to reach out to my network when dealing with a big decision or challenge. Having experienced entrepreneurs to bounce ideas off of has helped me think of growth in a new way. I also know that when I need to connect with someone it's rarely a cold call. I can usually ask a mentor or friend to make a warm intro. They know I'll do the same.
Which other female leaders do you admire and why?
There are so many. It's truly the year of the female CEO! Off the top of my head, Sarah Blakely for building a solid company with a basic product, My friend Mariah Chase at Eloquii for attacking an under served market and Julia Pimsluer for helping thousands of women scale their companies past $1 mil in revenue (the statistical spot where a business is truly viable)
What do you want Winky Lux to accomplish in the next year?
WINKY LUX has a big year ahead! In August we will open our first WINKY LUX store in Manhattan along with expanded rollouts with our retail partners such as Nordstrom, dozens of new products and, hopefully, some amazing new hires.
This post was published on the now-closed HuffPost Contributor platform. Contributors control their own work and posted freely to our site. If you need to flag this entry as abusive,
send us an email
.