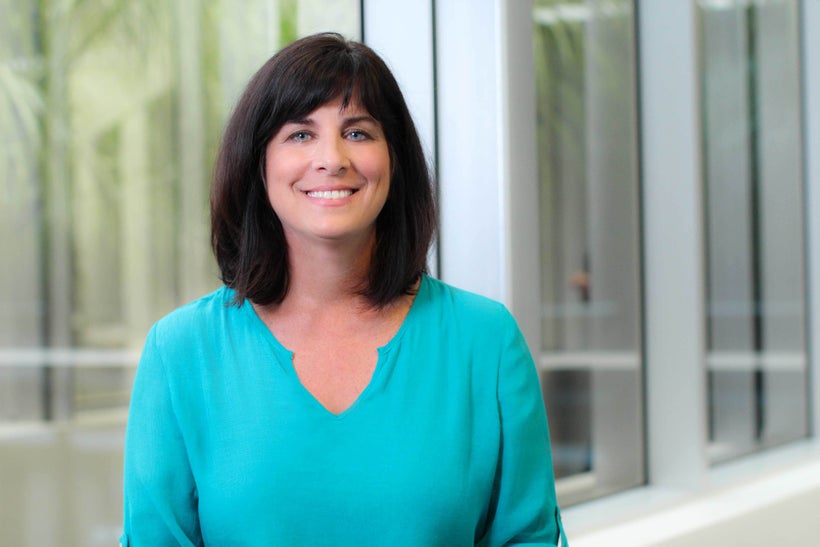 As loanDepot's Chief Operating Officer, Retail, Patricia Raymo oversees all retail lending operations to support the company's retail infrastructure. Before joining the company, she earned her mortgage banking experience in a variety of managerial positions with federally chartered banks. In 2014, she was recognized as one of the most influential mortgage executives in the nation and honored as one of Housingwire's Women of Influence in 2016.
How has your life experience made you the leader you are today?
Early in my career, I found myself in an important business role where I had to adapt to all the responsibilities very quickly. Learning from my mistakes along the way ─ then leveraging that experience to become a savvy leader ─ helped me grow and evolve as the company grew.
How has your previous employment experience aided your tenure at loanDepot?
Prior to loanDepot, I spent 25 years helping to grow a company from 11 employees to more than 800. I learned so much every step of the way. That experience proved invaluable when I made the transition to loanDepot, a national category leader now undergoing its own significant growth surge.
What have been the highlights and challenges during your tenure at loanDepot?
In 2016 I was promoted to COO of our Retail channel overseeing operations for 180+ branch locations nationwide, seven regional operations center and two regional business centers on opposite coastlines. Taking over operations of another channel within the organization was both a highlight of my career and a significant challenge. After spending 25 years behind the same desk, so to speak, it felt like starting over. I was out of my comfort zone, but I embraced it and haven't looked back. It's been an incredible experience that I wouldn't trade for the world.
What advice can you offer women who want a career in your industry?
This is an ever-changing business, and the opportunities can be great. My advice is to work hard and be passionate about what you do. Don't ever be afraid to speak up and share your opinions. This can be a tough business. Being thick-skinned is a necessity.
What is the most important lesson you've learned in your career to date?
To treat people with respect and kindness. It's okay to have those difficult conversations, provided you that you're professional and respectful of others.
How do you maintain a work/life balance?
Early in my career, as a young working mom, it was challenging to find a work/life balance. I had difficulty juggling both, because I was so driven. I certainly made sacrifices and tough personal decisions. As I grew personally and professionally, I learned to manage both. Putting family first is most important, and I stress that with my team. One can be successful without having to choose career over family. Life is too short.
What do you think is the biggest issue for women in the workplace?
I believe the biggest challenge is giving women the same opportunities that are given to men. I'm fortunate to work for a company that recognized my abilities and offered me an amazing opportunity.
How has mentorship made a difference in your professional and personal life?
My dad, who was a small business owner, has been my greatest mentor. Very early on, he taught me many life lessons, including the ethic to work hard and give 100 percent ─ no matter what the challenge may be. He was always the voice of reason, and I learned so much by just listening. Listening and being open to constructive feedback is invaluable.
Which other female leaders do you admire and why?
I had the privilege of listening to Madeline Albright speak at my son's college graduation. She was such an inspiration to the young women in the audience. I was moved by her words. She was a trailblazer in an incredibly difficult, male-dominated environment.
What do you want loanDepot to accomplish in the next year?
I look forward to the continued growth and success of loanDepot, while maintaining best-in-class service for our customers. Our Chairman and CEO Anthony Hsieh has a tremendous vision for where our company is headed and what we're destined to accomplish. It's the continuation of a journey that I'm thrilled to be part of.
This post was published on the now-closed HuffPost Contributor platform. Contributors control their own work and posted freely to our site. If you need to flag this entry as abusive,
send us an email
.