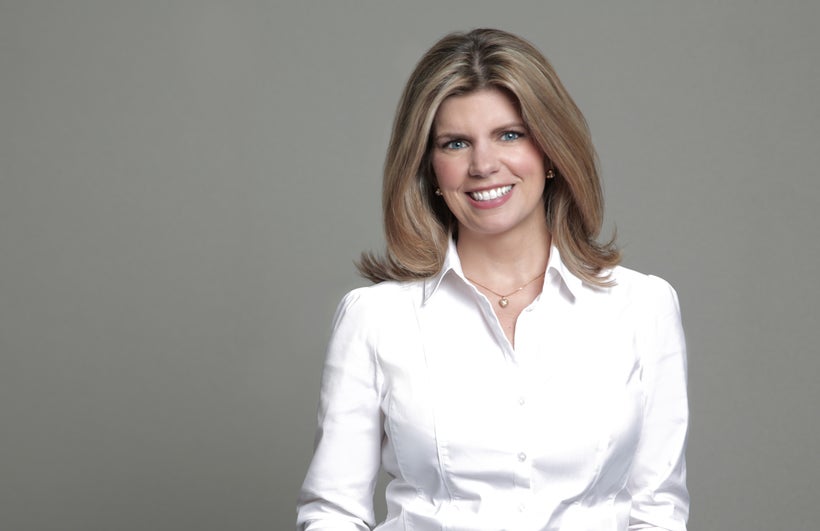 Tracy Skeans is Chief Transformation and People Officer of Yum! Brands, Inc., one of the world's largest restaurant companies with over 43,500 restaurants in more than 135 countries and territories with 1.5 million associates. Its restaurant brands – KFC, Pizza Hut and Taco Bell – are the global leaders of the chicken, pizza and Mexican-style food categories. Outside the United States, the Yum! Brands system opens over six new restaurants per day, making it a leader in global retail development.
2016 was a landmark year for Yum! Brands as it successfully completed the separation of Yum China as an independent and powerful growth company. In addition, Yum! Brands launched a new multi-year strategic transformation plan to become a more focused, more franchised and more efficient company in order to strengthen and grow its KFC, Pizza Hut and Taco Bell brands around the world, creating significant long-term value for all its stakeholders.
Skeans reports directly to Yum! Brands' CEO and leads business transformation and global people capability strategies to build powerful brands and fuel sustainable results around the world. A key area of focus is guiding and accelerating enterprise-wide transformation, developing the right mindset, capabilities, roadmap, repeatable models, stakeholder engagement and culture to fuel same-store sales and net new unit growth. Skeans oversees the transformation strategy, human resources and corporate communications functions. She has a strong track record of business leadership since joining the company in 2000. Prior to assuming her current position, she was President of Pizza Hut International, which at the time, was a business of more than 5,900 restaurants across more than 85 countries. In 2013, as Chief People Officer of Pizza Hut, Skeans was one of the key architects of the strategy and structure to separate Yum! Restaurants International into the global brand divisions of KFC and Pizza Hut. Before leading HR, Skeans spent the first half of her career in finance roles including strategic planning, asset development and accounting at Pizza Hut.
Prior to Yum!, Skeans worked in an international treasury role at Union Switch & Signal, a leading global developer of equipment for light rail systems and as a senior auditor with Price Waterhouse LLP. Skeans holds an MBA in Finance from the Katz School of Business at the University of Pittsburgh and a BS in accounting from Lehigh University.
How have your life experiences made you the leader you are today?
I was raised in Pittsburgh by a hard-working family that emphasized the power of education, grit and perseverance to unlock great potential. At the same time, they stressed the importance of treating people well and acting with grace.
Two unbelievable role models that have influenced my leadership style were my mother, an executive in hospital administration, and my grandmother, an Avon manager. They exemplified grit and grace. They were hard working, inspiring leaders who always took care of others first and focused on getting the best out of their people. In turn, people gravitated toward them and they were able to build strong teams and ultimately have successful careers. One of the most important things I learned from them is that you have to give of yourself first if you expect others to follow you. It's a simple idea but it's powerful.
How has your previous employment experience aided your tenure at Yum?
I spent the first half of my career in finance, working as a senior auditor for Price Waterhouse, in an international treasury role at Union Switch & Signal and then in various strategic planning, asset development and accounting roles at Pizza Hut. My years in finance gave me a great foundation for learning the retail business. I then caught the bug for growing and developing people and moved into human resources. However, it wasn't until I led Pizza Hut International, that I truly learned how to influence and lead a global organization from afar since you can't be everywhere at once. In my current role, I feel responsible for every person that works for us globally. I need to understand people's goals and how they fit into the puzzle while guiding, motivating and inspiring our organization from afar which takes a different kind of leadership.
What have the highlights and challenges been during your tenure at Yum?
2016 was the most amazing as well as challenging year of my career. I was fortunate to take on my role as Yum! Brands' Chief Transformation and People Officer during the largest strategic initiative undertaken by our company in 20 years. We successfully spun-off Yum China into a separate public company and returned $6.2 billion to shareholders. We also launched a multi-year transformation to become a more focused, more franchised and more efficient company in order to reduce volatility, accelerate growth and strengthen our KFC, Pizza Hut and Taco Bell brands globally.
From designing the multi-year transformation plan with the Yum! global leadership team to communicating it broadly to internal and external audiences, undergoing change is never easy. We had to figure out how to work differently across functions and reinvest in certain things while making reductions in some areas. We had to realign our global organization around an evolved vision, mission, values and four growth drivers including: distinctive, relevant brands; unmatched franchise operating capability; bold restaurant development; and unrivaled culture and talent. I'm honored to have helped lead Yum! during such a transformative time for our company.
What advice can you offer to women who want a career in your industry?
For women who want a career in any industry, it's critical not to sell yourself short and stay open to possibilities. If you would have told me coming out of school as a CPA that I would work in human resources, run a global brand and help guide a FORTUNE 500 company through a massive transformation, I wouldn't have thought it was possible.
At Yum!, we believe that our leaders must be "Smart with Heart" and have the courage to make the big decisions that will drive our business forward. Our most successful leaders have a high level of self-awareness, intellectual curiosity and growth mindset that propels them forward. They lead with their hearts first and let their teams know that they truly care for them as individuals. They're also courageous enough to take risks and not fearful of running too fast. If someone doesn't stumble a few times, they probably aren't pushing hard enough for big results.
What is the most important lesson you've learned in your career to date?
I do my best work when I'm the best version of myself. There are different styles of leadership and if you try to take on someone else's style, it simply won't work. Bringing your authentic, best version of yourself to work – and leading in your own unique way with your own heart – strengthens organizations. That's why we actively seek diverse employees at Yum! to expand our thinking.
How do you maintain a work/life balance?
I shy away from the word balance. I invest my time and energy around the family and work that I love above everything else. Spending time with my husband and raising our kids, who are now teenagers, requires that I have flexibility in the way I work. As a working mother, I'm proud that Yum! provides meaningful ways to help our employees contribute their best at work and home including offering an expanded parental time-off policy for corporate employees, year-round half-day Fridays and a minimum of four weeks paid vacation.
What do you think is the biggest issue for women in the workplace?
We need to figure out why more women aren't breaking through to the top of organizations. Women – and men – need to do a better job advocating for high-potential female leaders earlier in their careers. I believe that if more leaders would mentor and advocate for up-and-coming female talent and help them with the things they should do to grow their careers, we would see more women advancing at faster rates into leadership positions. One thing we're focused on at Yum! is empowering our women leaders to be aware of who they are and what they bring to the business.
How has mentorship made a difference in your professional and personal life?
My best mentors have been the ones who said how I could have done something differently or improved things. They have also been the ones that have taken an active interest in my success and provided stretch opportunities that accelerated my career. While I was in finance, David Gibbs, Yum!'s President and CFO, encouraged me to run human resources for Pizza Hut globally in order to broaden my thinking. Greg Creed, Yum!'s CEO, pushed me to run the Pizza Hut International business because he knew it would expand my leadership capabilities. In fact, a huge part of what I love about our company is that there are so many opportunities to be mentored or to serve as a mentor. For example, we have different emerging talent programs to build our bench of high-potential employees including coaching from executive leadership.
Which other female leaders do you admire and why?
I was fortunate to learn from Anne Byerlein, an exceptional leader who retired in 2015 as Yum!'s Chief People Officer. Anne played an integral role in shaping our company's famous people-first culture. She was always open and honest about areas where I needed to develop my skills as well as strengths that I should double down on. I'm grateful for everything she taught me.
Today, I'm privileged to work with Mirian Graddick-Weir, Executive Vice President of Human Resources for Merck & Co. As a Yum! board member, I've learned a lot from Mirian about serving in a leadership role at a public company. There are also so many talented women that I admire in our organization like Marisa Thalberg, Taco Bell's CMO, for courageously pushing the envelope with creative, buzz-worthy marketing. I admire Cathy Tang, Yum!'s Assistant General Counsel, not only for her professional leadership but also for her service to the Women's Foodservice Forum, the industry's leading organization for female talent. I admire Lauren Leahy, Pizza Hut's Chief Legal Officer, for successfully navigating the brand's new transformation agreement with its U.S. franchisees to improve its marketing, operations and technology. These are just a few examples. We're lucky to have so many amazing women at our company.
My mom was also an incredible role model who juggled a professional career starting as a nurse and then received her master's degree and went into hospital administration. She did this all while raising a family and being an amazing wife to my dad. I've modeled everything that I do after the example she set for me.
What do you want Yum to accomplish in the next year?
We're off to a running start in executing our multi-year transformation. We're on track with our refranchising and cost-saving initiatives which are elevating our organization into one that is more focused, more franchised and more efficient.
As we transform, engaging and attracting talent is a top priority. I'm focused on spending time with our new and emerging leaders around the world and getting to know them personally. One of the things I value about Yum! is how we take a very personalized approach to developing people and growing their careers. In addition to providing aggressive development plans, programs and learning platforms, we invest in our employees by giving them meaningful roles and challenging opportunities. We're also focused on moving our top talent around the organization in order to create broader leadership profiles.
Importantly, we know that investing in and leveraging Yum!'s unrivaled culture and talent will help us fuel results. Our people and our unique culture remain our biggest competitive advantage. The exciting thing is that a transformation mindset is taking hold throughout our organization. We're challenging everyone to think, act and lead differently in order to unlock our full potential as a global growth company. This is an exciting time at Yum! and I'm extremely optimistic about the future.
This post was published on the now-closed HuffPost Contributor platform. Contributors control their own work and posted freely to our site. If you need to flag this entry as abusive,
send us an email
.