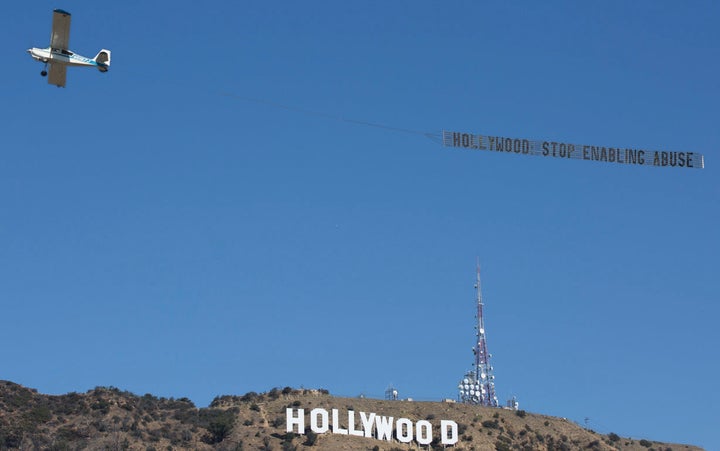 One feminist organization has a powerful message for Harvey Weinstein and the powers that be in Hollywood: Stop enabling abuse. 
"Stop enabling abusers like Harvey Weinstein," the organization tweeted on Tuesday. "Believe survivors." 
UltraViolet co-founder Nita Chaudhary explained in a press release why it's so important to speak out against the culture of silence often found in Hollywood.  
"If we are going to tackle rape culture in this country, we need to address the entertainment industry and its willingness to cover up decades worth of sexual abuse on Harvey Weinstein's account," Chaudhary wrote. "Not only has Hollywood normalized Weinstein's abhorrent treatment of women, they enabled it by doing and saying absolutely nothing."
She added that it's "appalling" that the entertainment industry spent decades covering up Weinstein's abuse of power. 
"No one should ever get away with sexual harassment," Chauhary wrote. "Hollywood's silence over Harvey Weinstein shows just how far we have to go before sexual harassment in the workplace is no longer a topic of discussion."
BEFORE YOU GO