By now, you've likely read the Hunger Games series, the Divergent books and every John Green novel. So if you're looking for some summer reading, look no further than these genre-spanning books.
1. The Art of Being Normal by Lisa Williamson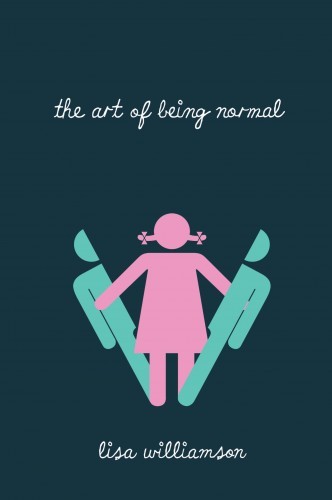 "Two boys. Two secrets.

David Piper has always been an outsider. His parents think he's gay. The school bully thinks he's a freak. Only his two best friends know the real truth - David wants to be a girl.

On the first day at his new school Leo Denton has one goal - to be invisible. Attracting the attention of the most beautiful girl in Year 11 is definitely not part of that plan. When Leo stands up for David in a fight, an unlikely friendship forms. But things are about to get messy. Because at Eden Park School secrets have a funny habit of not staying secret for long . . ."
2. The Thing Around Your Neck by Chimamanda Ngozi Adichie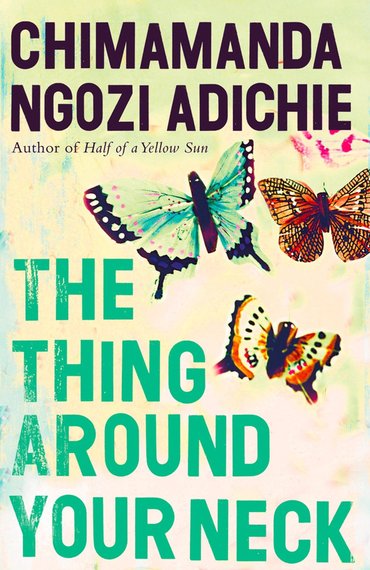 "Now, in her most intimate and seamlessly crafted work to date, Adichie turns her penetrating eye on not only Nigeria but America, in twelve dazzling stories that explore the ties that bind men and women, parents and children, Africa and the United States."
3. Girl, Interrupted by Susanna Kaysen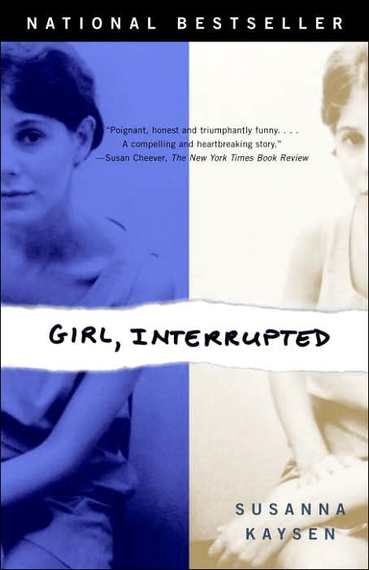 "In 1967, after a session with a psychiatrist she'd never seen before, eighteen-year-old Susanna Kaysen was put in a taxi and sent to McLean Hospital. She spent most of the next two years on the ward for teenage girls in a psychiatric hospital as renowned for its famous clientele -- Sylvia Plath, Robert Lowell, James Taylor, and Ray Charles -- as for its progressive methods of treating those who could afford its sanctuary."
4. A Work in Progress by Connor Franta
(Yes, YouTube megastar Connor Franta wrote a memoir -- and talked all about it in an exclusive interview with HuffPost Teen in April.)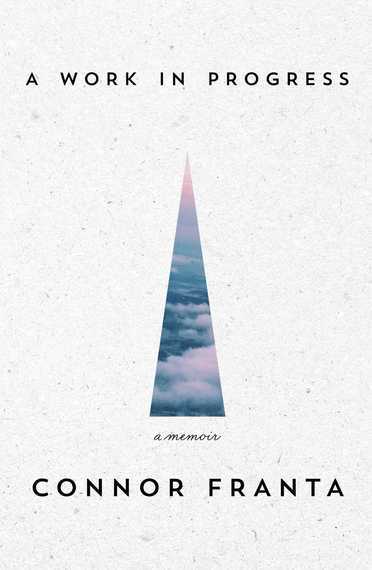 "In his debut memoir, Connor Franta offers a look at his Midwestern upbringing as one of four children in the home and one of five in the classroom; his struggles with identity, body image, and sexuality in his teen years; and his decision to finally pursue his creative and artistic passions in his early twenties, setting up his thrilling career as a YouTube personality, philanthropist, entrepreneur, and tastemaker."
5. FURTL by Strobe Witherspoon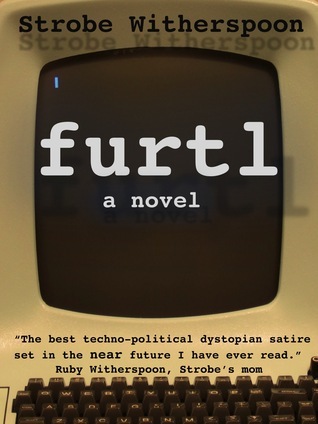 "In a dumbed-down, dystopic near-future America, high-tech tycoon Manny Kahn fights to save the nation from political pathologies brought about by his own creation, a ubiquitous online search engine..."
6. More Than This by Patrick Ness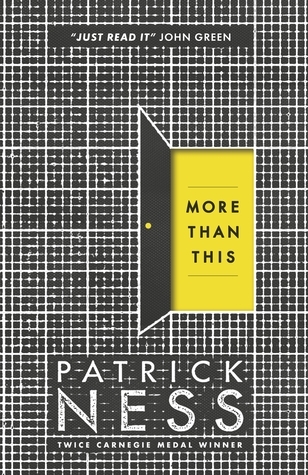 "A boy drowns, desperate and alone in his final moments. He dies.

Then he wakes, naked and bruised and thirsty, but alive.

How can this be? And what is this strange deserted place?

As he struggles to understand what is happening, the boy dares to hope. Might this not be the end? Might there be more to this life, or perhaps this afterlife?"
7. All the Bright Places by Jennifer Niven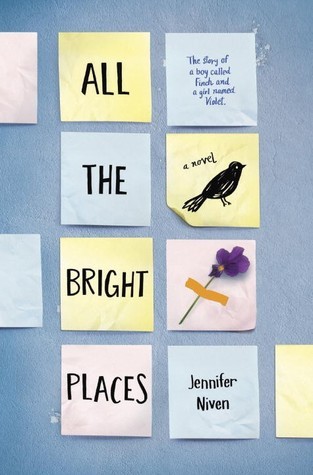 "Theodore Finch is fascinated by death, and he constantly thinks of ways he might kill himself. But each time, something good, no matter how small, stops him.

Violet Markey lives for the future, counting the days until graduation, when she can escape her Indiana town and her aching grief in the wake of her sister's recent death.

When Finch and Violet meet on the ledge of the bell tower at school, it's unclear who saves whom. And when they pair up on a project to discover the "natural wonders" of their state, both Finch and Violet make more important discoveries..."
8. A Long Way Gone: Memoirs of a Boy Soldier by Ishmael Beah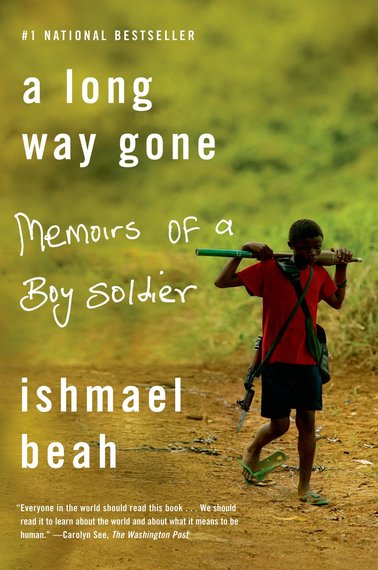 "'My new friends have begun to suspect I haven't told them the full story of my life.
"Why did you leave Sierra Leone?"
"Because there is a war."
"You mean, you saw people running around with guns and shooting each other?"
"Yes, all the time."
"Cool."
I smile a little.
"You should tell us about it sometime."
"Yes, sometime."'

Children have become soldiers of choice. In the more than fifty conflicts going on worldwide, it is estimated that there are some 300,000 child soldiers. Ishmael Beah used to be one of them.

What is war like through the eyes of a child soldier? How does one become a killer? How does one stop? Child soldiers have been profiled by journalists, and novelists have struggled to imagine their lives. But until now, there has not been a first-person account from someone who came through this hell and survived."
9. I Was Here by Gayle Forman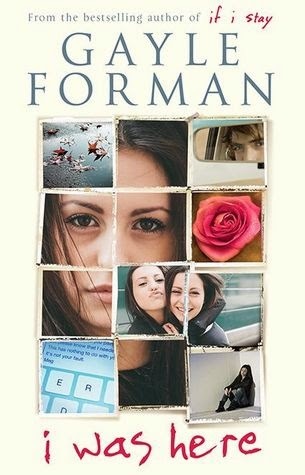 "When her best friend Meg drinks a bottle of industrial-strength cleaner alone in a motel room, Cody is understandably shocked and devastated. She and Meg shared everything--so how was there no warning? But when Cody travels to Meg's college town to pack up the belongings left behind, she discovers that there's a lot that Meg never told her. About her old roommates, the sort of people Cody never would have met in her dead-end small town in Washington. About Ben McAllister, the boy with a guitar and a sneer, who broke Meg's heart. And about an encrypted computer file that Cody can't open--until she does, and suddenly everything Cody thought she knew about her best friend's death gets thrown into question."
10. Eleanor and Park by Rainbow Rowell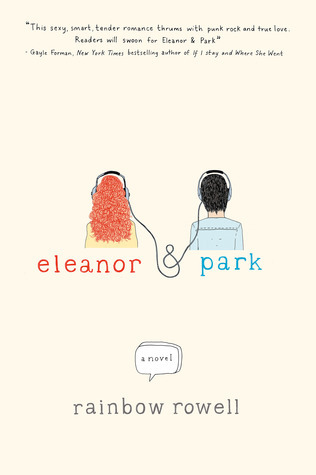 "Two misfits.
One extraordinary love.

Eleanor... Red hair, wrong clothes. Standing behind him until he turns his head. Lying beside him until he wakes up. Making everyone else seem drabber and flatter and never good enough...Eleanor.

Park... He knows she'll love a song before he plays it for her. He laughs at her jokes before she ever gets to the punch line. There's a place on his chest, just below his throat, that makes her want to keep promises...Park.

Set over the course of one school year, this is the story of two star-crossed sixteen-year-olds--smart enough to know that first love almost never lasts, but brave and desperate enough to try."
11. Belzhar by Meg Wolitzer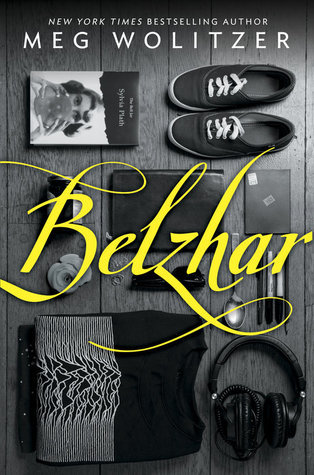 "If life were fair, Jam Gallahue would still be at home in New Jersey with her sweet British boyfriend, Reeve Maxfield. She'd be watching old comedy sketches with him. She'd be kissing him in the library stacks.

She certainly wouldn't be at The Wooden Barn, a therapeutic boarding school in rural Vermont, living with a weird roommate, and signed up for an exclusive, mysterious class called Special Topics in English.

But life isn't fair, and Reeve Maxfield is dead.

Until a journal-writing assignment leads Jam to Belzhar, where the untainted past is restored, and Jam can feel Reeve's arms around her once again. But there are hidden truths on Jam's path to reclaim her loss."
12. Legend by Marie Lu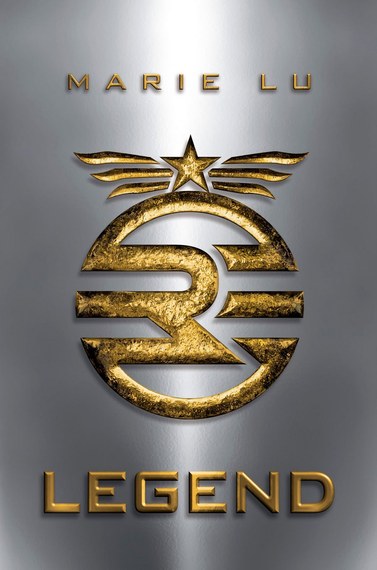 "What was once the western United States is now home to the Republic, a nation perpetually at war with its neighbors. Born into an elite family in one of the Republic's wealthiest districts, fifteen-year-old June is a prodigy being groomed for success in the Republic's highest military circles. Born into the slums, fifteen-year-old Day is the country's most wanted criminal. But his motives may not be as malicious as they seem.

From very different worlds, June and Day have no reason to cross paths--until the day June's brother, Metias, is murdered and Day becomes the prime suspect. Caught in the ultimate game of cat and mouse, Day is in a race for his family's survival, while June seeks to avenge Metias's death. But in a shocking turn of events, the two uncover the truth of what has really brought them together, and the sinister lengths their country will go to keep its secrets."
13. Simon vs. the Homo Sapiens Agenda by Becky Albertalli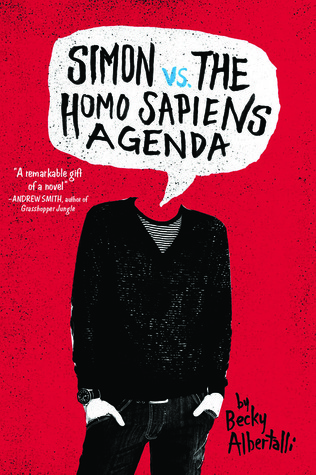 "Sixteen-year-old and not-so-openly gay Simon Spier prefers to save his drama for the school musical. But when an email falls into the wrong hands, his secret is at risk of being thrust into the spotlight. Now Simon is actually being blackmailed: if he doesn't play wingman for class clown Martin, his sexual identity will become everyone's business. Worse, the privacy of Blue, the pen name of the boy he's been emailing, will be compromised."
14. All Fall Down by Ally Carter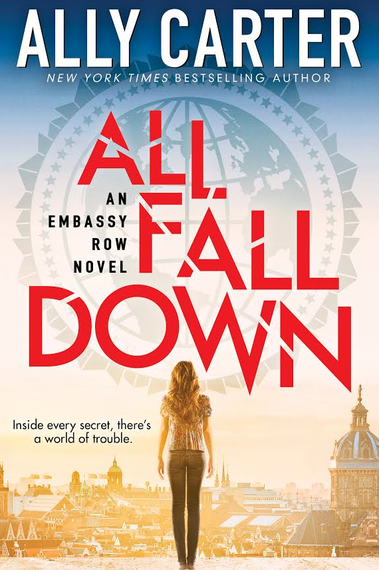 "Grace can best be described as a daredevil, an Army brat, and a rebel. She is also the only granddaughter of perhaps the most powerful ambassador in the world, and Grace has spent every summer of her childhood running across the roofs of Embassy Row.

Now, at age sixteen, she's come back to stay--in order to solve the mystery of her mother's death. In the process, she uncovers an international conspiracy of unsettling proportions, and must choose her friends and watch her foes carefully if she and the world are to be saved."
15. Mosquitoland by David Arnold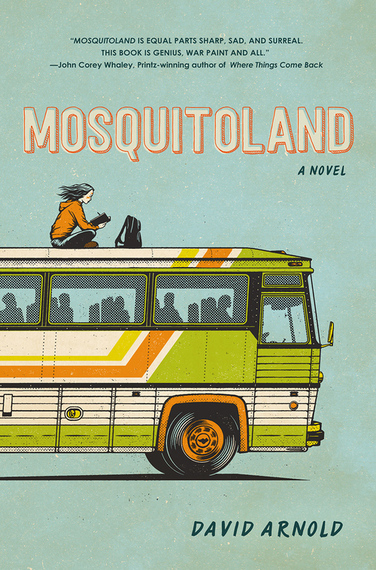 "'I am a collection of oddities, a circus of neurons and electrons: my heart is the ringmaster, my soul is the trapeze artist, and the world is my audience. It sounds strange because it is, and it is, because I am strange.'"
After the sudden collapse of her family, Mim Malone is dragged from her home in northern Ohio to the "wastelands" of Mississippi, where she lives in a medicated milieu with her dad and new stepmom. Before the dust has a chance to settle, she learns her mother is sick back in Cleveland.
So she ditches her new life and hops aboard a northbound Greyhound bus to her real home and her real mother, meeting a quirky cast of fellow travelers along the way. But when her thousand-mile journey takes a few turns she could never see coming, Mim must confront her own demons, redefining her notions of love, loyalty, and what it means to be sane."
All book summaries courtesy of goodreads.com.
Happy reading!
Follow HuffPost Teen on
Twitter |
Instagram |
Tumblr |
Pheed |
BEFORE YOU GO
PHOTO GALLERY
Enthralling YA Books for Your Beach Bag