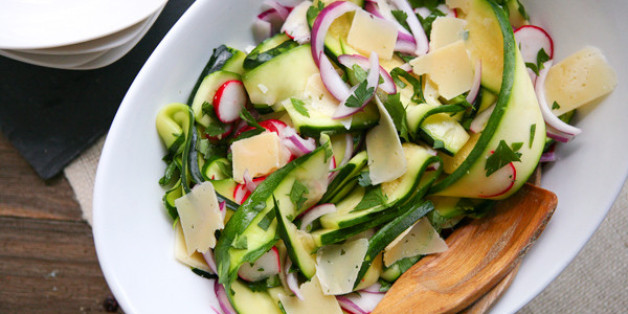 We've been conditioned to enjoy zucchini all year long, but the truth is that just like all vegetables, it tastes best in season. Great news: it's zucchini season.
Zucchini is one of the most versatile vegetables around -- it can be delicious raw, grilled, marinated, baked, fried, pureed into soup -- we have a lot of ideas for this summer squash. Unlike its milder counterparts, yellow crookneck squash, pattypan squash, etc., zucchini is aggressively verdant. Even when you fry it, you know you're eating a vegetable. For some people, that may detract from its appeal. But for us, it's a major part of why we love it so much. If you're not yet a believer, these recipes will show you the light.
Want to read more from HuffPost Taste? Follow us on Twitter, Facebook, Pinterest and Tumblr.