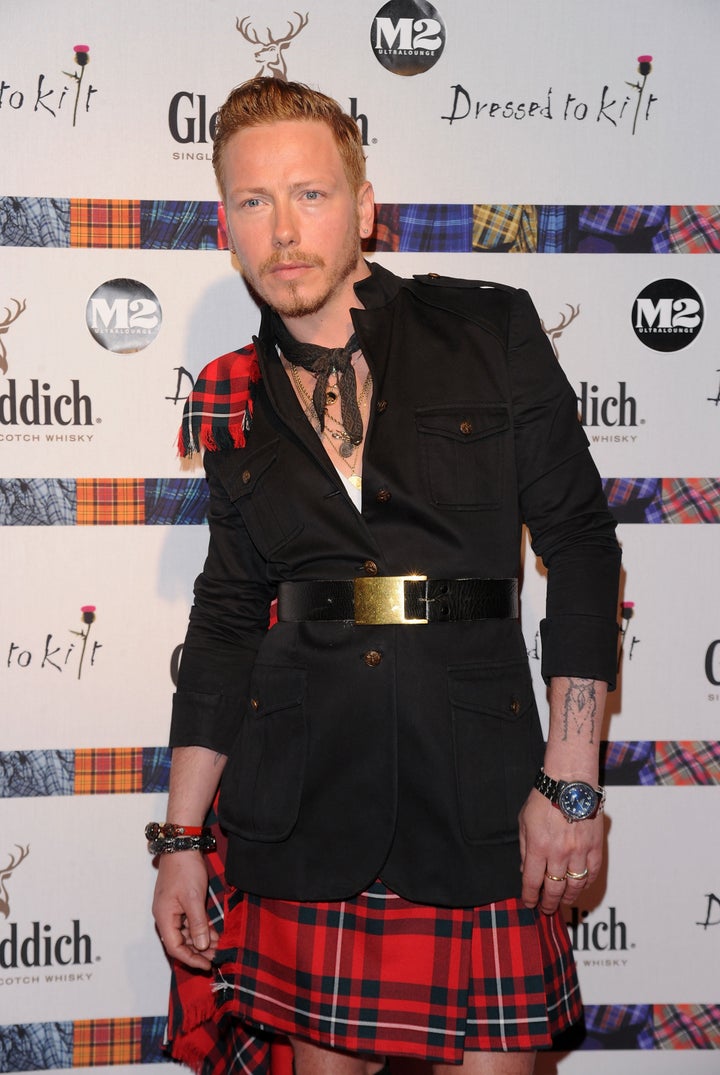 Picture Paris, 1994: A starry-eyed American grad student walks to his 20th Arrondissement apartment, enters the small one-bedroom and presses play on his answering machine (remember those?). Suddenly, the world stops as he hears, "This is Steven Meisel's office in NY, we are looking for Eric Daman, Steven is interested in shooting him for an upcoming Calvin Klein campaign."
NYC three weeks later: Having already shot the CK campaign, I found myself in skimpy '70s panties, under the lens of Steven, for the coveted cover of L'Uomo Vogue. The following year was a flurry of supermodels, fabulousness and flashbulbs. I loved it! I felt like I was being offered the best insider scoop available, being exposed to and learning from the best of the best.
I was very curious about the "behind the camera" action: stylists, assistants, makeup and hair artists and set designers. Everywhere you looked, it was a magical world that I never knew existed -- a fashion Narnia. I launched myself head first, and soon I was styling shoots for the downtown set and high profile fashion shows for the infamous McQueen protᅢᄅgᅢᄅ Miguel Adrover.
Miguel and I studied clothing as characters together, which lead me to understanding costume design as a concept. The idea that clothing could help define the character, as well as contribute to the tone of a scene consumed me. A close friend at the time was producing an indie film titled, The Adventures of Sebastian Cole, aka Adrian Grenier's breakout role.
After costuming an uproarious, infectious and much-hyped Toronto Film Festival winning film, I bumped into Patricia Field, who I knew from Paris, as she was just going into the second season of Sex & the City. They wanted the costume design to be a bit more editorial, and Patricia thought I could be a great assistant to fulfill their editorial ambitions. I could not be more thankful to her. Always ingenuous and pushing boundaries while Sarah Jessica Parker inspired and pushed with her (insert Swarovski crystal dust here) -- a true costume design 101 dream.
With an Emmy under my belt, I strode into the sunset, the Hamptons, where I had the pleasure of working with Hollywood royalty, while costume designing The Door in the Floor.
Who knew two years in independent filmmaking would lead me to designing for a hyper-realistic nighttime teen drama about affluent Upper East Side teenagers that would become a sartorial pop culture phenomenon? Working in film and television has allowed me to grow as a designer and collaborate with iconic brands, like Swarovski, to create a jewelry line and star in the web series, The Daman Chronicles. The latter being one of my most recent endeavors, allows me to show viewers a behind the scenes look at what goes into becoming a costume designer and stylist, as well as a day in the life of problem solving, styling and chatting with influencers like Valerie Steele.
Do I think going to college is important? Absolutely. Did I think that in college I would be writing this down? Never -- but I am. Were the student loans worth it? Of course. Most of all, I truly believe life is a journey full of crossroads, opportunities and mentors. Each turn or path you decide to follow will take you to places you may never have imagined, learn on your way, pay attention and take risks.
Tune into Cambio to watch The Daman Chronicles.