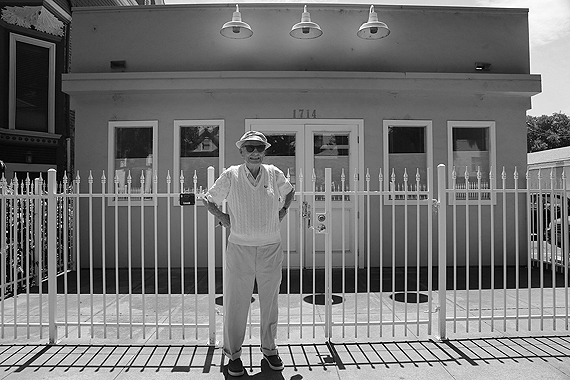 Thiebaud stands outside LeBaron's Fine Art. Photo by EMS.
On Sunday, May 18, 2014, on my return trip from San Francisco's Art Market to Los Angeles, I had the opportunity to go to Sacremento to have lunch with legendary pop artist Wayne Thiebaud. We met at LeBaron's Fine Art in midtown around noon and walked across the street to a restaurant.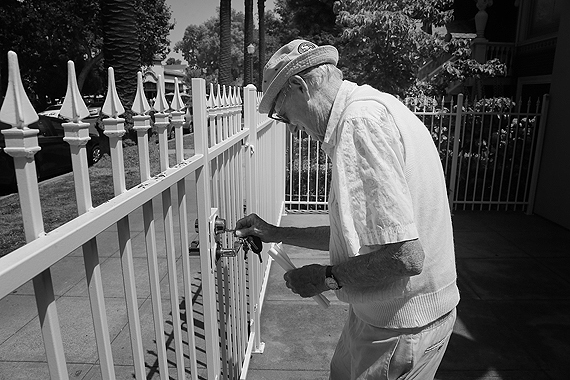 Off to lunch with Thiebaud. Photo by EMS.
The lunch was under the auspices of my friend, Sierra Lebaron Mellinger, who is Thiebaud's granddaughter. Mellinger works for a Los Angeles gallery that showed at San Francisco's Art Market with whom I got a ride up for the the three day art fair. On our way up she told me there was a possibility that we would visit Thiebaud on our return back which got me excited, because I know how Thiebaud influenced many of the artists I have filmed and photographed throughout Southern California.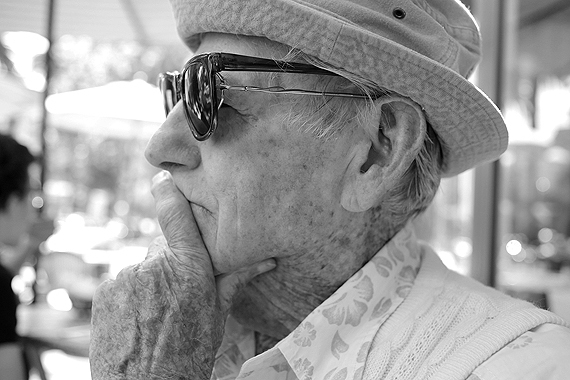 Thiebud discusses life in the military when he was stationed in Los Angeles. Photo by EMS.
During lunch, Thiebaud reflected on his Mormon roots and the art he did for his military service. He talked about the 49ers since his hat had their logo on it. It was a quiet and reflective get together as I mostly observed Mellinger 's meeting with her grandfather, meetings that are becoming more and more special for her.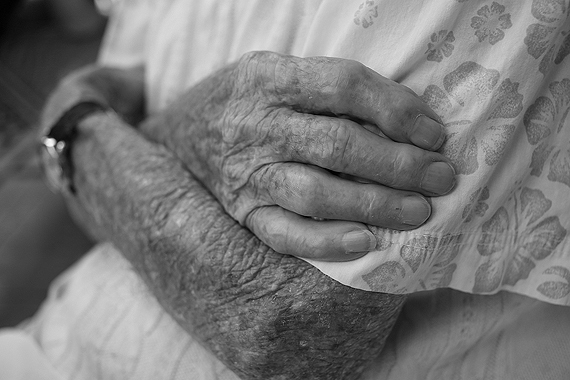 The hands of a master painter. Photo by EMS.
During my experience, i was fixated on Thiebaud's hands and thinking about all the paintings he did that has influenced and inspired generations of artists and collectors. I was lucky and honored to get a few intimate shots of his hands at lunch.
Our time was short. Our time was was monumental. I'm sharing a few images that I took that day with a hope that it inspires more of us to continue to do what we love. Whether it's painting lipstick or gumball machines, Thiebaud's legacy in the art world has been written many times over, and I'm just happy to get a few snaps of the man that has been so revered throughout my art circle friends and family.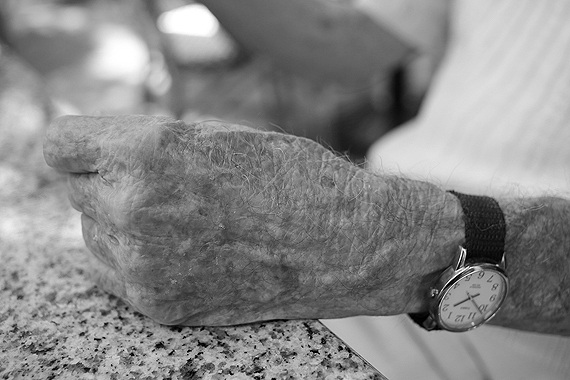 Decades of painting are written in these hands. Photo by EMS.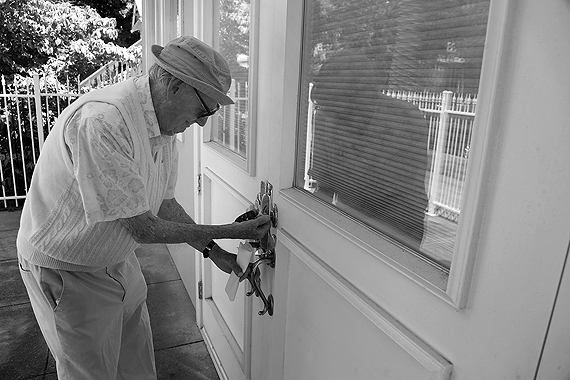 After our hour long lunch we return back to the gallery. Photo by EMS.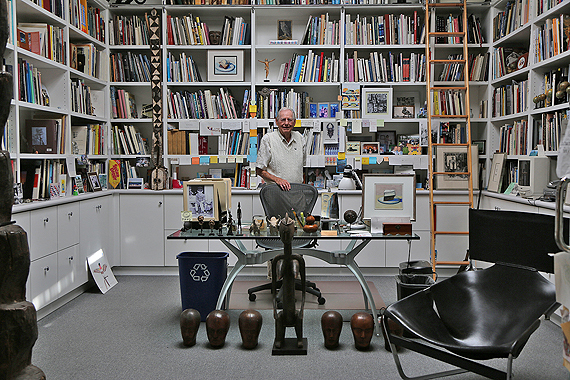 Thieubaud stands in the office space once occupied by his son Paul Thiebaud until his death in 2010. Photo by EMS.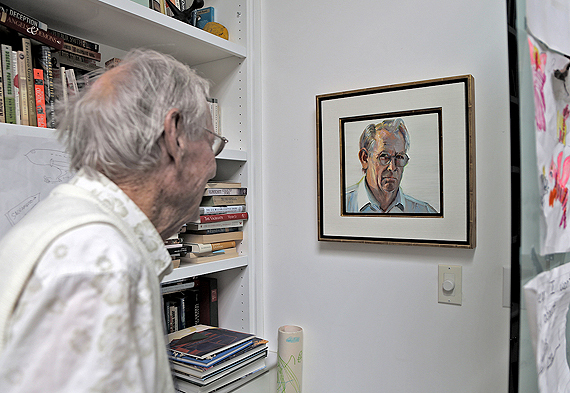 Thiebaud stands in front of a self portrait in the office. Photo by EMS.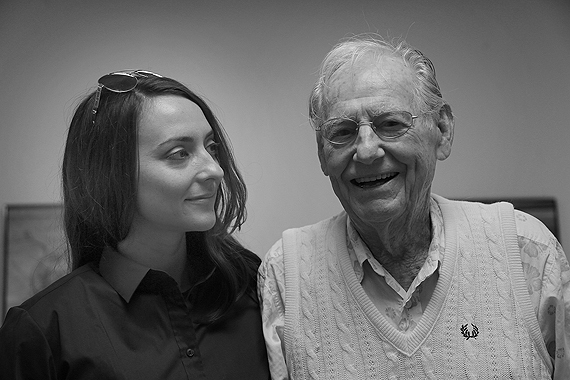 Sierra LeBaron Mellinger with her grandfather, Wayne Thiebaud. Photo by EMS.
This article is part of an ongoing photojournalism survey of art exhibition openings in SoCal titled EMS N(art)rative. Through my lens I document a photographic essay or visual "N(art)rative" that captures the happenings, personalities, collectors, gallerists, artists, and the art itself; all elements that form the richly varied and textured fabric of the SoCal art world. This reconnaissance offers a unique view for serious art world players to obtain news and information on the current pulse of what's in the now, yet capturing timeless indelible images for posterity and legacy. Here is EMS N(art)rative Sixteen.