November is here with its red leaves and steadily dropping temperatures. For those of us in New York City faced with the aftermath of Hurricane Sandy and without electricity during the usually festive celebration of Halloween, we were at a loss of many things. Of course, as media coverage has reported, there was devastation in the coastal areas of Manhattan and in boroughs such as Queens and Staten Island, and the loss of electricity created mass panic, food shortage, lack of heating, evacuations and a host of other problems. With all these issues, the annual Halloween parade in the Village was rightfully postponed.
Now that electricity is slowly beginning to return to the affected areas, it seems silly to look back on Halloween and remember going around, looking for costumes and face paint and vampire fangs. However, looking back, I also realize that although Halloween may seem like it is all about the parties, costumes and -- well, let's face it -- shopping, the ghoulish event is also a time for the gathering of family and friends, and I am very sorry that it was postponed this year due to the sad Sandy-related events.
Most of us in New York City were not able to celebrate Halloween (though I know of a few who ventured out in the darkness). But for those of us who are still feeling ghoulish, here is a roundup of accessories to commemorate the event without having to put on the pasty stage makeup and red contact lenses. Thanks to online stores like Etsy and Young Republic, you can find fun and super chic Halloween-themed accessories made by independent artists and jewelers that will give you a touch of the spooky that you can rock for the rest of the fall and winter seasons.
*These pictures were taken before Sandy hit last week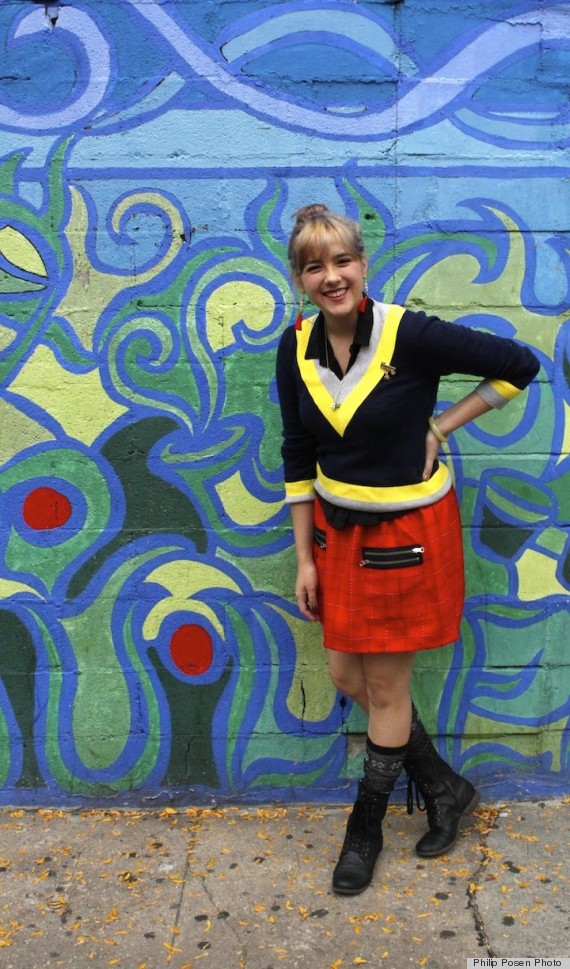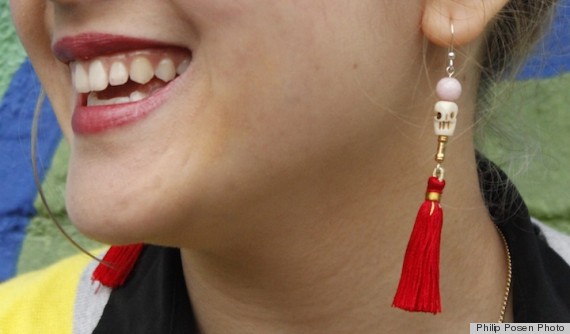 These super cute earrings are by Msalm, an independent designer based in Australia, whose shop, My Secret Agent Lover Man, is featured on Young Republic. I love the vibrant color of the red tassels that turn morbid-looking skulls into a playful accessory that is perfect for Halloween and the Mexican "Dia de Los Muertos" or Day of the Dead. The tassels also come in black, blue, green, orange and multicolored.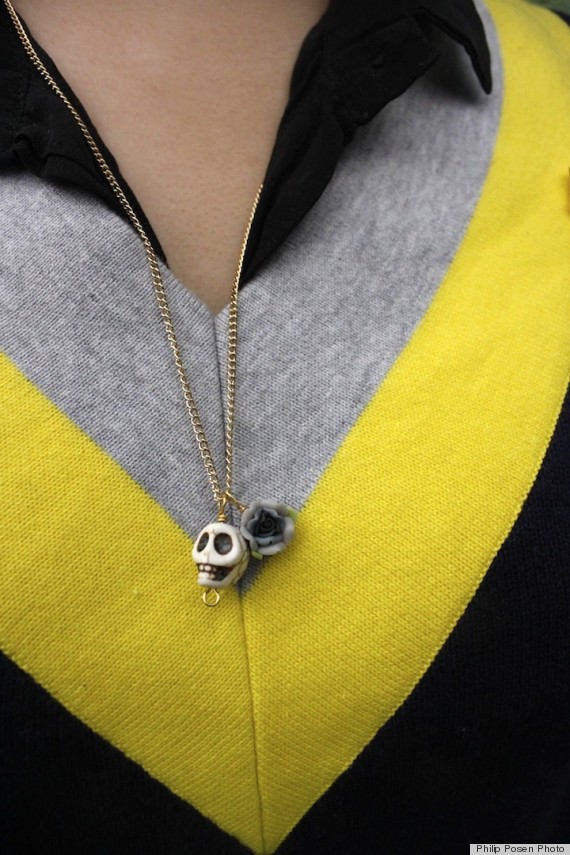 Speaking of the Day of the Dead, Eclectic Eccentricity's "Flor De Muerto" necklaces are a perfect addition for a ghostly occasion. Eclectic Eccentricity is based in the United Kingdom and is also featured on Young Republic, with their collection of very interesting and creative accessories. This necklace also comes with a pink rose and a gold chain that measures approximately 24".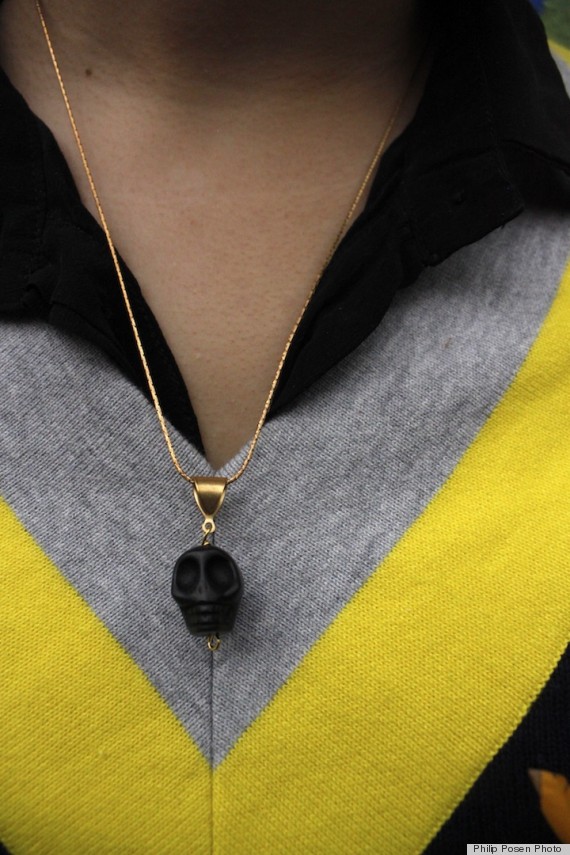 I was lucky enough to get a sneak preview of Eclectic Eccentricity's latest skull necklace, "Be All My Sins Remembered," (Hamlet reference anyone?) a beautiful black pendant with a gold chain also priced at $21.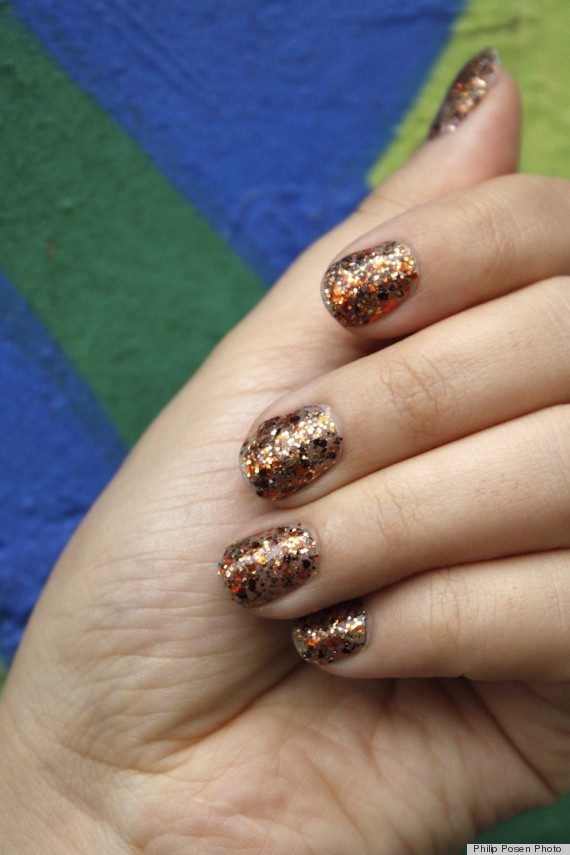 I love nail art (check out my latest Manicure Monday submission here), but I've never tried making my own nail polish. Which is why I was really interested in I Love NP's shop on Etsy. Barbra S. in Las Vegas makes the perfect sparkly nail polish and this "Goldie Boo" polish is the perfect combination of orange, gold and brown for Halloween and the rest of fall.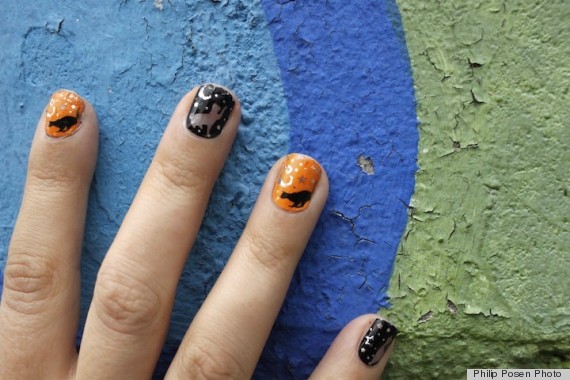 One day I was at Walgreens, and I saw these Kiss Nail Dresses on display and had to get them. These black-and-orange-colored nail stickers are really easy to apply (just peel them off and stick them on clean nails), and are easy to maintain. They are also super cute, and, as a lover of cats and nail art, I think they're absolutely perfect!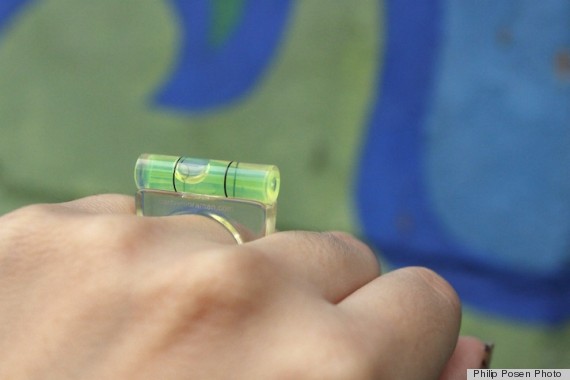 Blind them all with science with this wonderfully quirky ring by Carolyn Forsman. I bought the leveler ring at the MoMA design store in Soho, but you can find this ring and other fun accessories at Forsman's website.
To learn more about these items, other fall style accessories and independent designers, see below:
PHOTO GALLERY
Halloween Style