Follow your DIY dreams and add an eclectic inspiring touch to any room. Originating from Native American culture, dreamcatchers are said to filter out bad dreams and allow the good ones to float through. A geometric weave, bright feathers and the elegant touch of colorful stone accouterments combine to create a covetable object that's trendy yet timeless.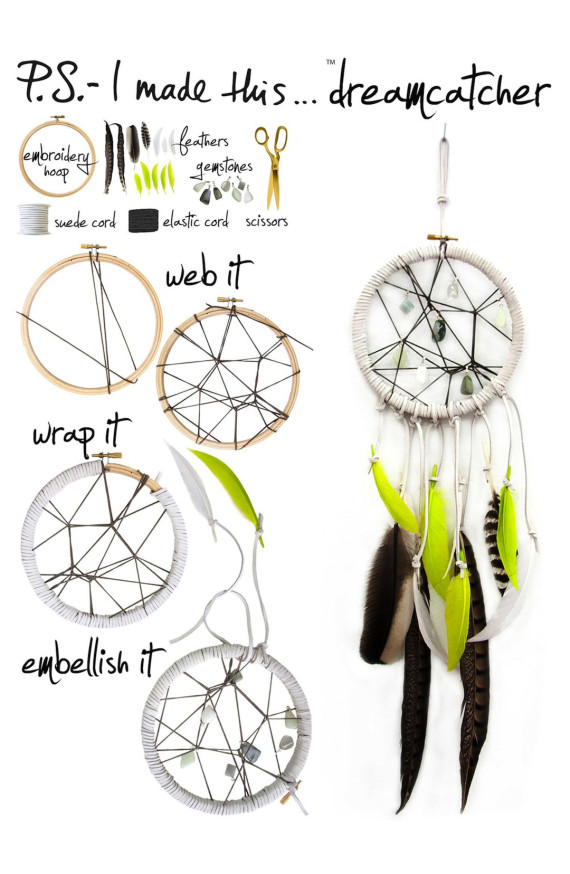 Photo by Erica from P.S. I Made This...
To create: Web the elastic cord around the embroidery hoop - get inspired by structured spider webs or intertwine your own unique organic shape. Secure the web and wrap the frame of the embroidery hoop with suede cord. Embellish the web with gemstones or beads. Finish off by tying scrap suede cord in a variety of lengths to the bottom of the hoop and dangle an assortment of feathers.