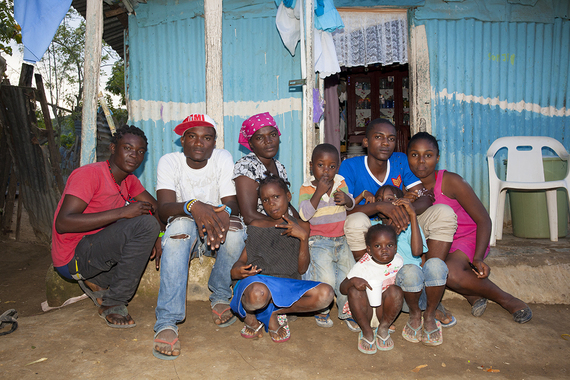 In this globalized world of consumption we live in, rarely do we stop to think about where our goods actually come from, who cultivated them or what life is like for the people at the beginning of the production chain. When you open a pack of sugar and empty it into your tea or coffee, do you ever consider the process of how that sugar ended up on your table? Do you ever think about what the people are like at each step of the production: the cultivators of the fields, the owners of the land, the processing plant workers, the packaging designers, the marketing team, the distributors, the transporters, the wholesalers, the retailers, and ultimately you, the consumer? I do all the time, to the point where I make up complete stories in my mind that could turn into a screenplay.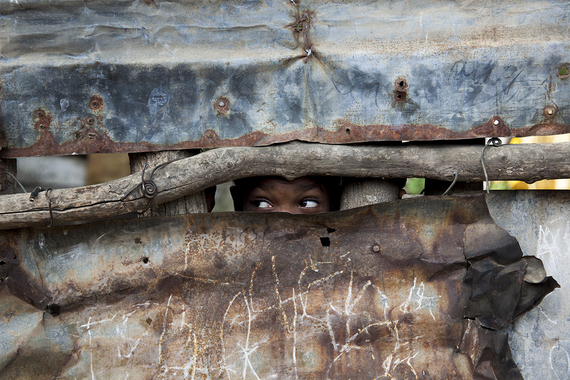 Last month, I traveled to a village called the "Batéy 106," where a community of sixty Haitian families live and toil on a sugar cane plantation in the hills of the Dominican Republic, fifty miles north of La Romana. Here I was, at the beginning of the food chain: the very chain I would sometimes dream about while stirring my coffee. It was now possible to meet these people, observe them in their environment, learn from them, play with them, teach them, and most of all, document them.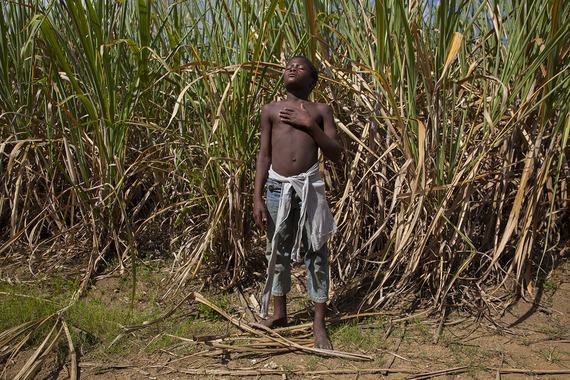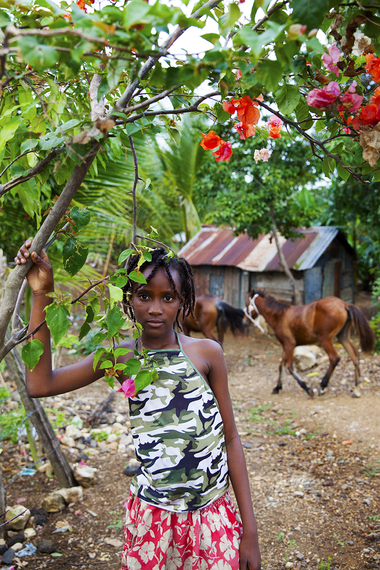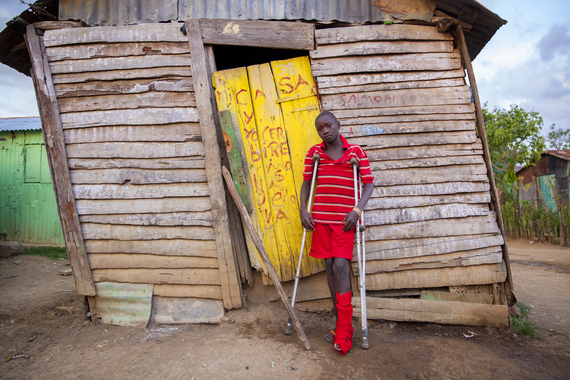 While sugar is the livelihood of the Batéy community, their livelihood may not seem so sweet to some. Working seven days a week for between $5 and $10/day, the villagers are extremely poor, with no electricity nor access to clean running water. Meager meals sometimes only come once a day, leaving children malnourished and dehydrated. Trash surrounds the Batéy, soring sight on such a gorgeous landscape. Most often, children as young as three years old spend their days independently playing around the village, sometimes naked, many of them barefoot, or dressed in one of only a couple outfits they own. It's not uncommon to come across toddlers playing with very dangerous objects such as machetes, broken glass or, even, fire, making it unreasonably easy for children to hurt themselves or each other.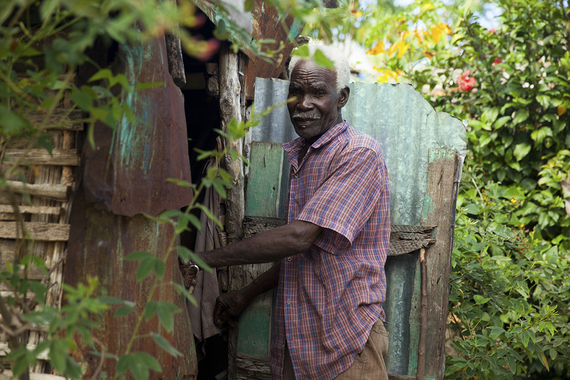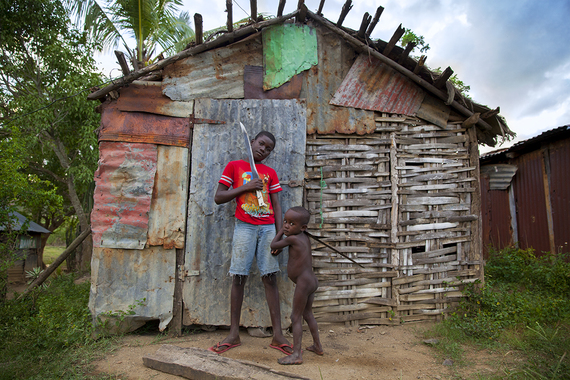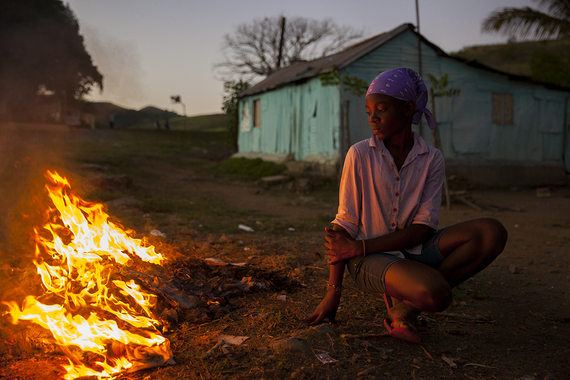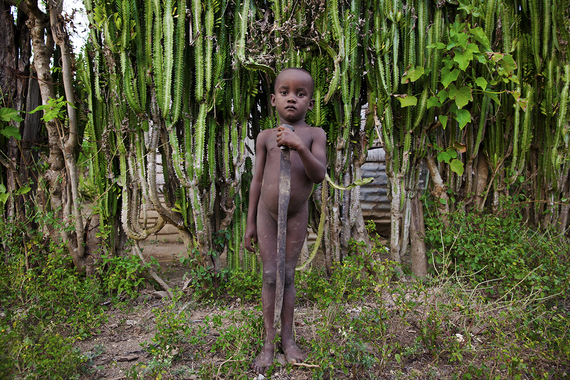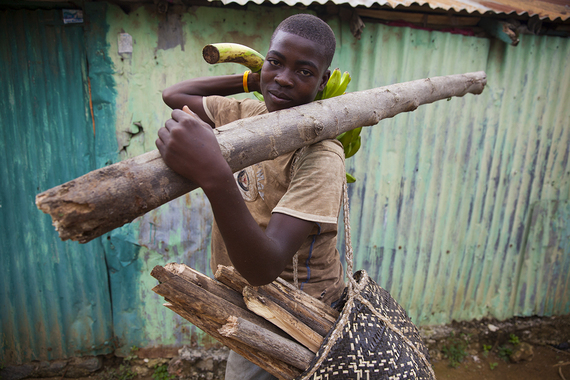 Trucks from La Romana come sporadically to sell clean water, which comes highly expensive to the community. Otherwise, villagers have access to a few distasteful wells, affluent with contaminated water, making illness very present. The Chikungunya flu is also rampant during mosquito seasons.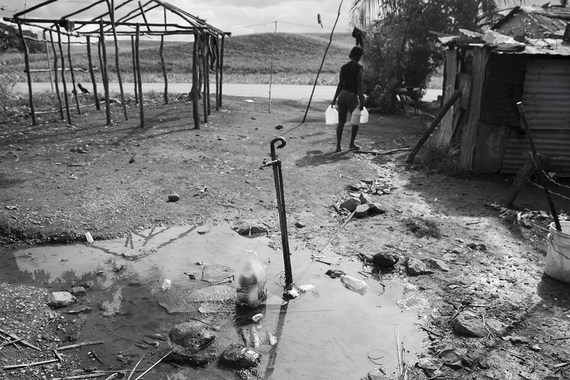 A colorful classroom and three humble churches act as the community pillars of the land where a vintage basketball hoop on a 15x15 foot slab of pavement serves as the primary courtyard for games and gatherings. While the younger children attend basic school classes sporadically throughout the day, the older teens either work the sugar cane fields or commute to La Romana to attend public school, having to pay 50 cents for the roundtrip bus ride--a heavy expense. The people, devoted to Jesus Christ, are openly religious and seem to find great hope in their faith in God.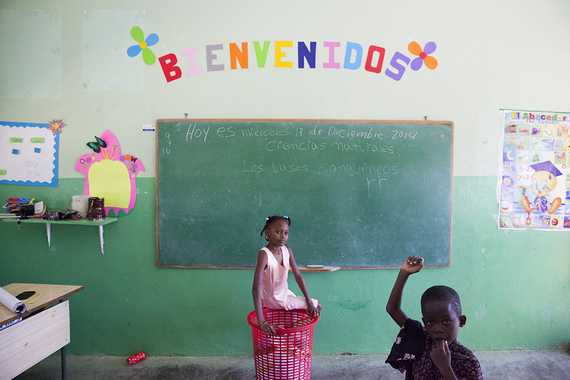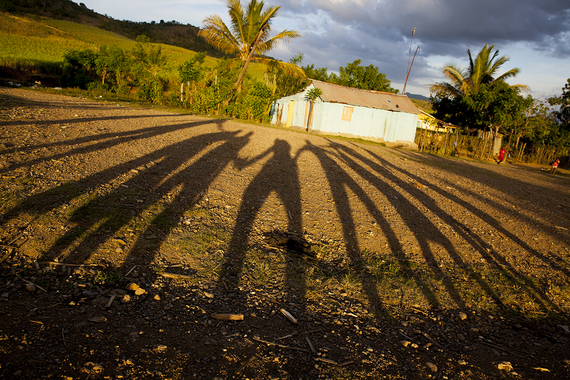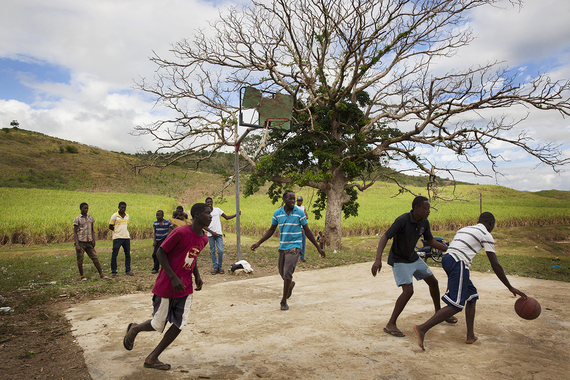 During the afternoon heat, when the day's toil is finished, men of the Batéy are often spotted playing dominoes, having created a unique way to torture the losers by pinching their forearms with clothes pins for every loss.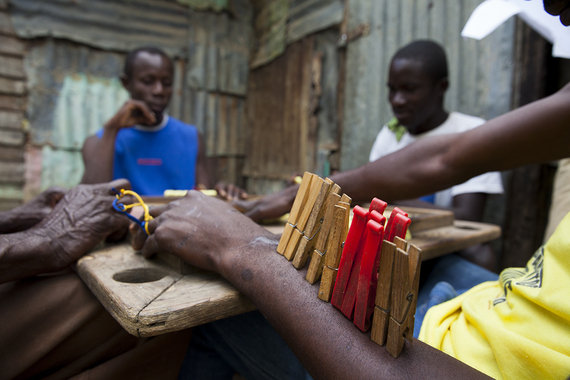 Ultimately, I was brought to the Batéy by the Foundation for Art in Motion on a humanitarian mission to teach art and photography to a hundred children on the plantation, while bringing supplies and a water filtration system for the community. Over the course of two weeks, we spent our days working with kids of all ages, integrating into their lives and visiting with the families. My main focus was to conduct a photography workshop with the teenagers, whose passion for photography was quite glowing. The children would excitedly line up each day in order to get hands on with Canon Rebel DSLR cameras, kindly donated by Garry Pierre-Pierre and the Haitian Times. Every day, the students got to explore a new area of photography, sometimes going on mini field trips into the sugar cane fields to shoot portraits and landscapes.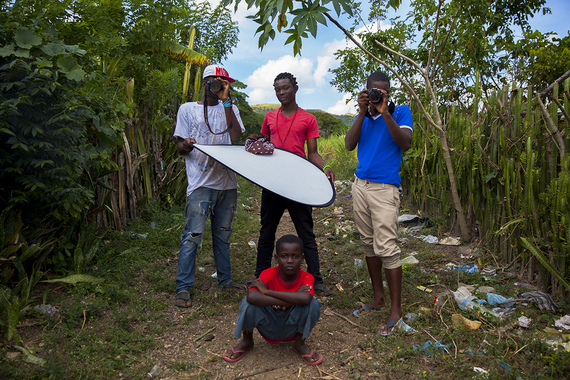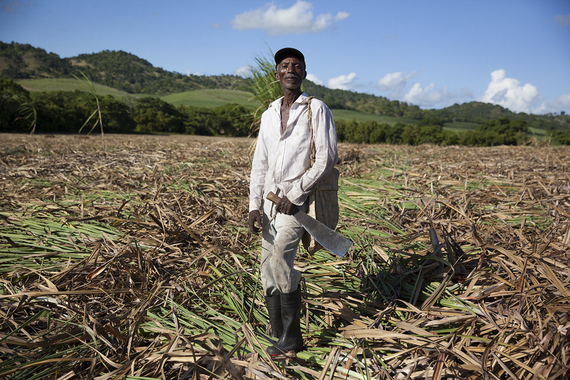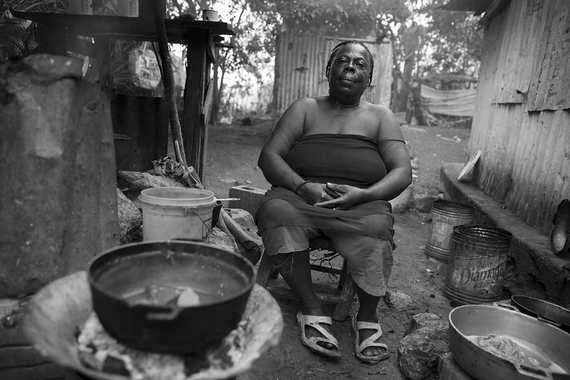 Well-known singer/songwriter, Maluca Mala, as well as the Dominican producer, Freaky Philip, equally joined us on the mission to guide a group of teens in writing and recording their own song in a proper music studio in La Romana. Filmmaker, Emmanuel Alexandre Jr., conducted filmmaking workshops, gracing kids with video cameras to conduct interviews with each other about their lives. Founder of the Foundation for Art in Motion, Monica Watkins, and partner, Theodora Johnson, created arts and crafts workshops to promote therapeutic self-expression while fashion designer, Iliana Quander, taught young girls how to sew and mend their own clothing. The workshops were highly successful, giving children a bright and fun educational platform and the opportunity to use resources they typically do not have access to.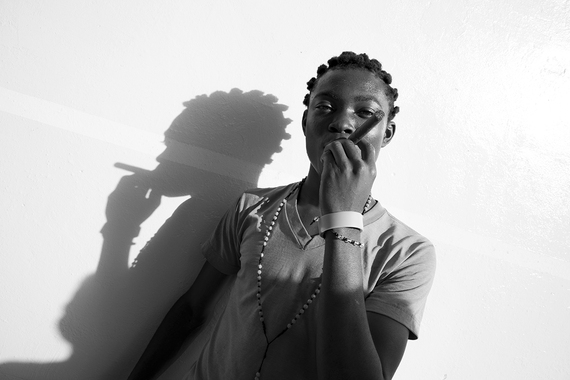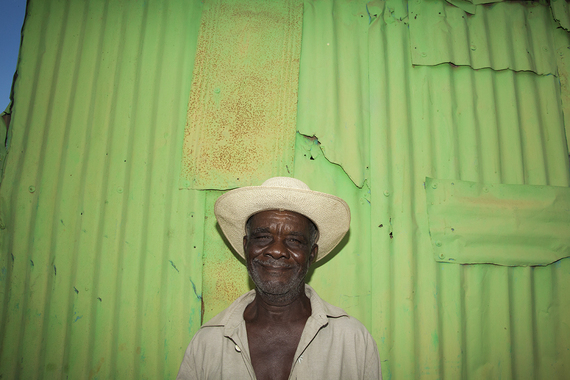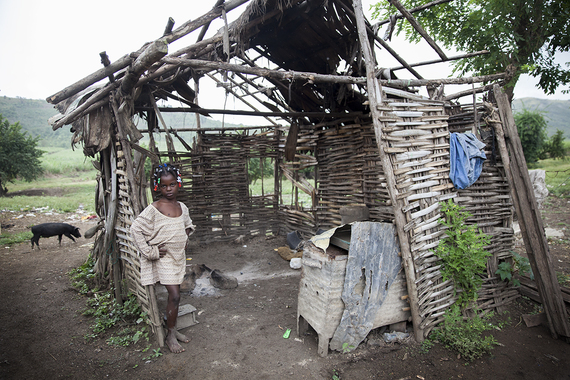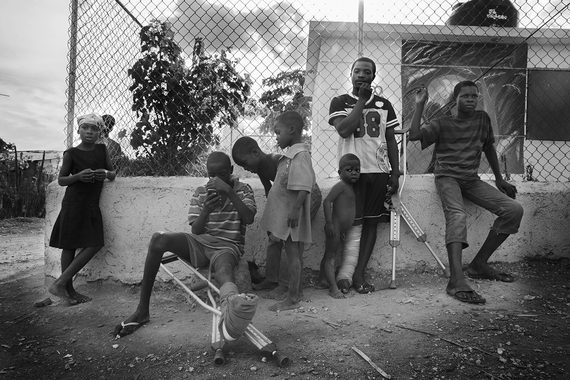 Life on the Batéy is extremely simple, yet very harsh from a modern perspective and as hard as their days may seem, the villagers are amazingly open and loving. The children are wild and sometimes a menacing challenge to handle, yet their love and affection is screamingly beautiful. The village is very modest: while some occasionally refer to their shanti homes as "fea", meaningly "ugly" in Spanish, all I see is raw beauty and incredible character: the bleeding colors of the imperfectly dilapidated steel panels that make up their walls, the threatening overgrown cactus protecting their shacks from wild animals, the dense smoke wandering from wooden cooking outhouses and the heaps of green pea pods scattered around the village for the animals to clean up with their appetite.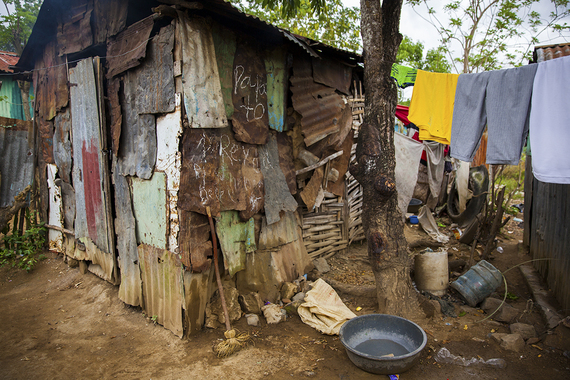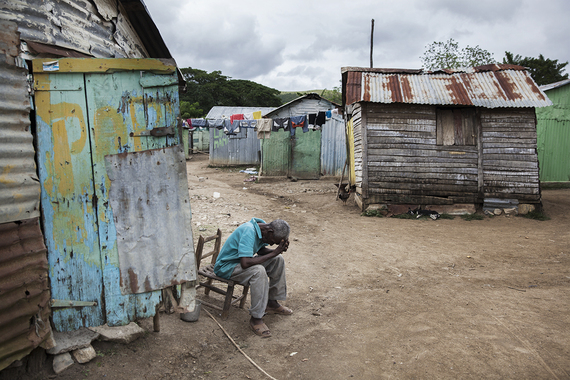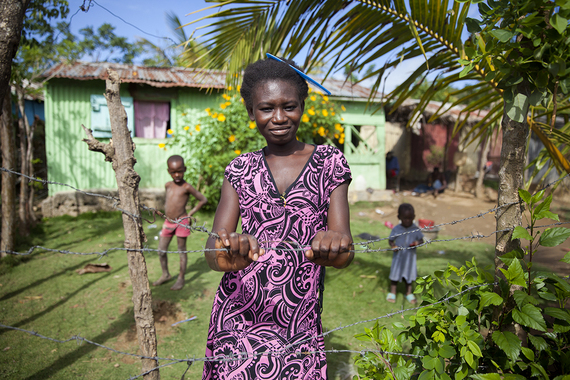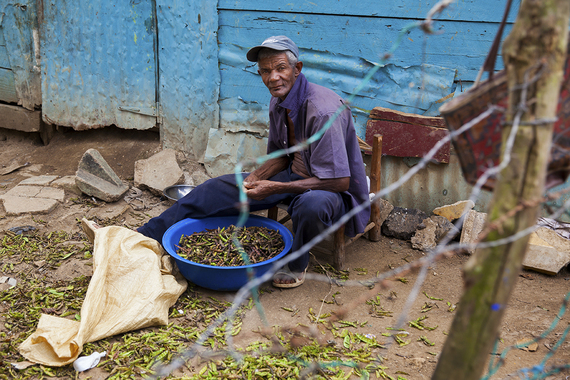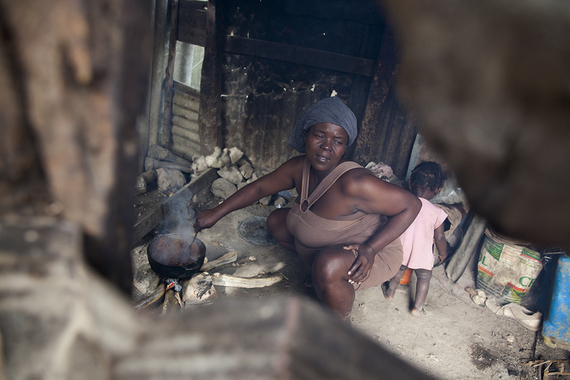 Days spent on the Batéy were deeply impacted with a rainbow of emotion. At times, I felt challenged and frustrated, and at others extremely inspired, excited and joyful. Many times, my undeniable sadness and generous compassion would rain over this beautiful community, which struggles so heavily to meet such basic needs. To witness small children beg in utter desperation for food and water was probably one of the hardest experiences of my life. No child, nor adult should ever have to go hungry in this world.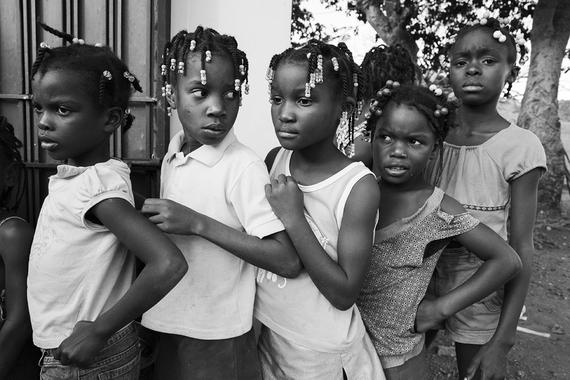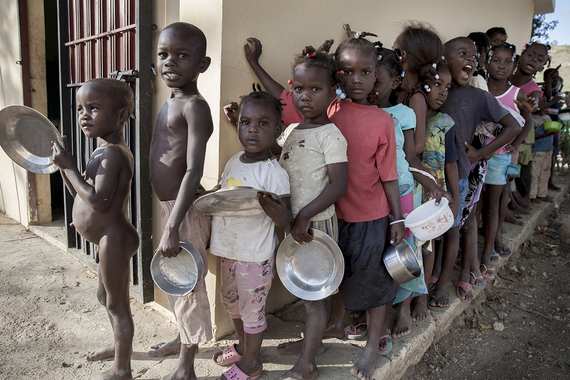 My ultimate passion in life is connecting with people around the world through photography and the portrait process, and it was almost as if the Batéy 106 was designed especially to fulfill it. The villagers love to have their photos taken and portray a very authentic way of connecting with the lens.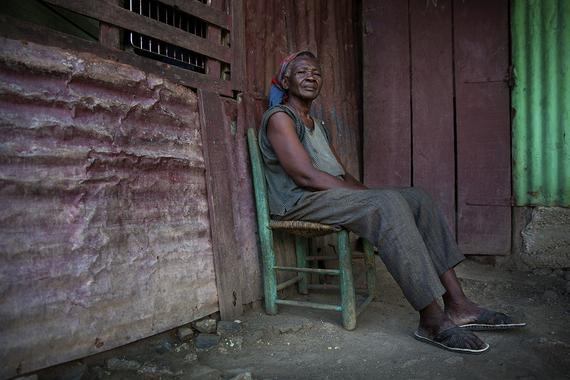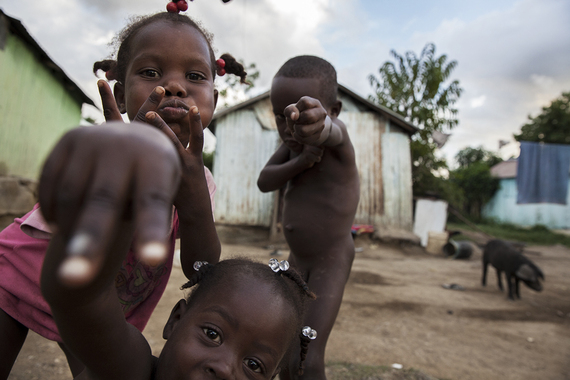 These photographs aren't just portraits of people living in poverty. They are portraits of a beautiful community that ultimately represents the foundation of globalization and world consumption. Living off such scarcity, these sugar cane field workers are the most minimal consumers in the world, and yet they are the base of the production process. Without them, our coffee would be bitter and our cakes, tasteless. These images are here to show us the faces of labor, their women and children, and connect us with their lives, reminding us how sometimes, something so sweet as sugar comes with a little grain of salt.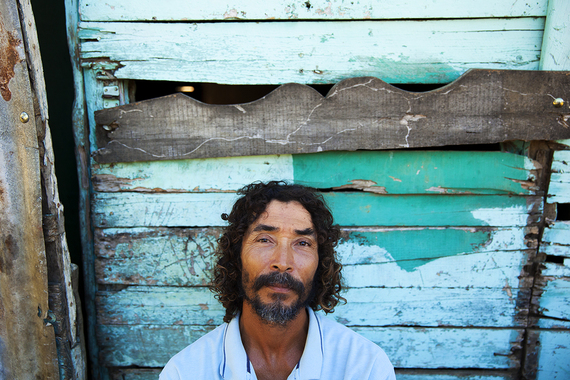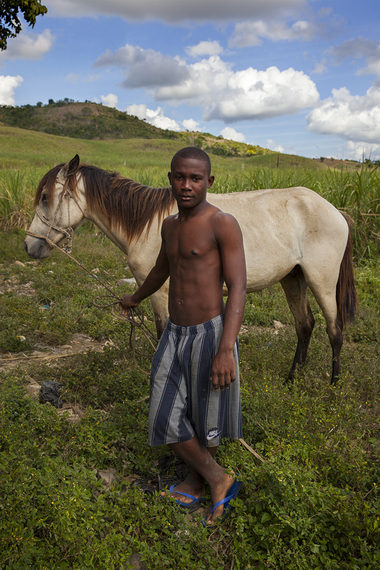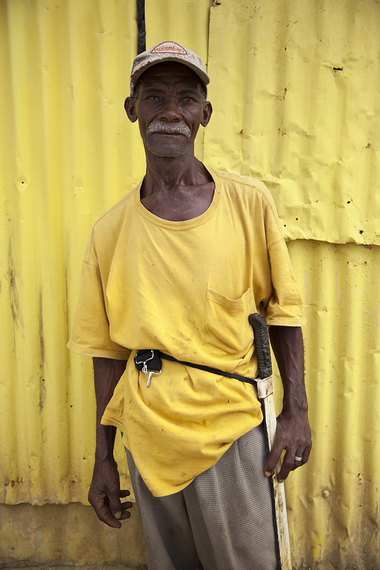 The Foundation for Art in Motion is committed to working with and helping the Batéy 106 over time and is always looking for additional help and sponsorships. For more information about the Batéy 106, please visit www.batey106project.org and www.artinmotionshow.org.
All images ©Erica Simone 2014 (www.EricaSimone.com)