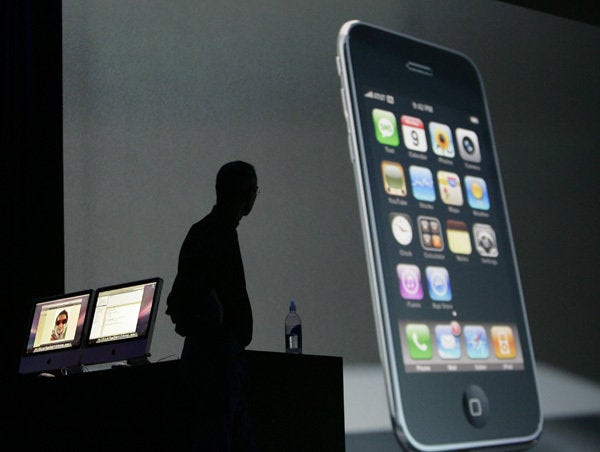 AlwaysOn Summit at Stanford -- A showcase and meeting ground for new companies in the digital space -- was held last week with about 850 attendees, primarily venture capitalists shopping for new investments and CEOs touting their privately held companies. For the rest of us, this is an opportunity to see pre-IPOs at a very early stage and see what entreprenuers are thinking and doing in the digital space.
The two-and-a-half day conference founded by Tony Perkins focused on trends in developing products for who he calls the Instant Messaging Generation. These are the 22-year-olds who are connected to their mobile devices what seems like 24/7, according to Perkins.
Companies at the conference are billed as "the most significant companies in the commercial, political, and economic space." Basically, for the average American that means companies focusing on even more ways to help users have a good experience either on the web or on their cell phone. The conference honored the top 250 Top Private Companies selected by by a panel of industry online technology experts from around the world. Scroll down to the bottom of the linked page and you will see a list that is click-able making it easy to find the websites of these companies. Also, you can see presentations from the 50 top CEOs out of the 250 companies by going to the archives of the AlwaysOn website which are now live.
Viewers can see demos of the products and feel like they went to the conference without paying any fees and without enduring the agonies of flying these days.
The overall winner of the conference was Twitter and if you don't know about Twitter, you should try it. Twitter is a service for friends, family, and co-workers to communicate and stay connected through the exchange of quick, frequent answers to one simple question: What are you doing?"
Top winner from each of the AlwaysOn categories were as follows (that is, the top out of the 250 top companies)
Three other the companies I found interesting were:
* ZipClip, a company that developed a simple way to send images, videos, and text easily from your computer to any phone that allows downloads (which means ATT & Sprint at the moment,)
* MeeMix, a company that developed a fun and easy music service which allows users to create and share personalized Internet radio stations and video channels for free
* Funny or Die , which was selected as an OnHollywood 100 Top Private Company Award. It is one of the funniest sites on the web.
Overall, the conference was information overload for the attendees, but definitely exciting and provided a window into what the future holds in the digital space.