I'd like to begin by setting the scene. Go over the crest of that parched hill in the distance. Look down and you'll see figures rushing towards gaping holes that are being rocked by explosions.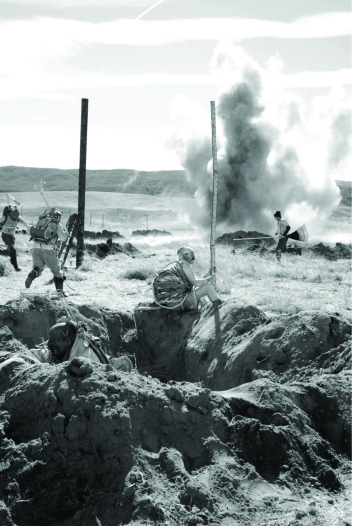 On the set of the film Dust, 2008
Cover your eyes because the sun is harsh. Amongst the billowing haze is an enthusiastic panic, a desire to get at something, a lust for what lies inside the earth. That's a mine. Those voids in the earth are designed to harvest the last resource of any value: dust.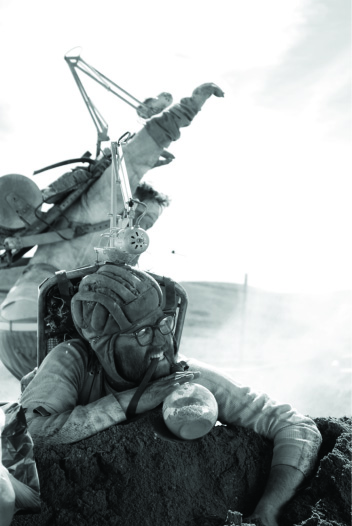 On the set of the film Dust, 2008
This is the scene for
Dust
, a short film created in collaboration with Vita Weinstein Murrow and director Baker Smith and executive producer Bonnie Goldfarb of
Harvest Films
.
Dust
premiered at the 2008 New York Film Festival and is now being released on the web in its entirety. (
Play the film Dust on YouTube.
)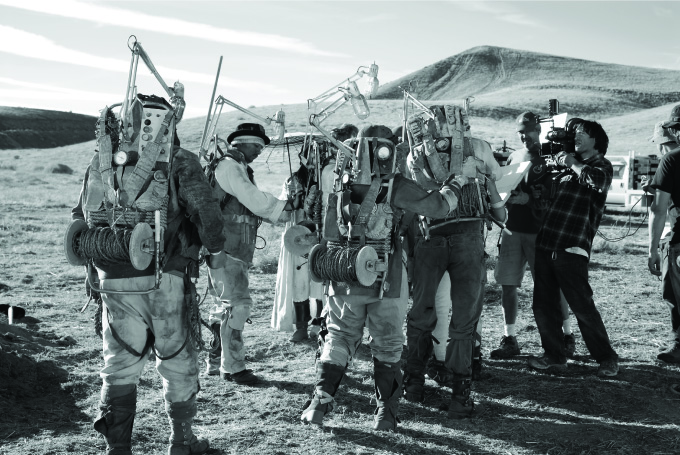 On the set of the film Dust, 2008
The story for the film grows out of drawing and video work I've created over the last five years. These projects investigate the nature of failure and the propensity of humans (myself included) to dive head first into the breach even when there's a big sign next to the breach saying "Diving here is a very bad idea." I both admire this tenacity and cringe at the idiocy that goes hand in hand with it.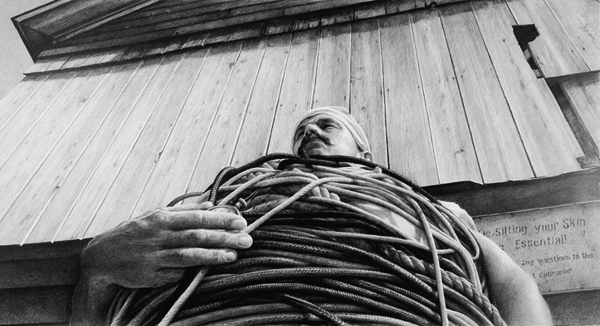 Vladimir Aral, freshman arrival at the mines, prior to navigating his first dust storm
Ethan Murrow - graphite on paper 2007 58"x108"
Dust is a film that examines the inevitability of destruction. Despite our occasional good intentions, we manage to consistently cause problems. The American Dust Bowl of the 1930s is a good example of this. A thirst for sustenance and betterment led to farming practices that ultimately eliminated the topsoil. Coupled with a drought, these methods led to disaster. But this was a shared problem, built upon bad advice and suspect policy, and not necessarily the fault of individuals.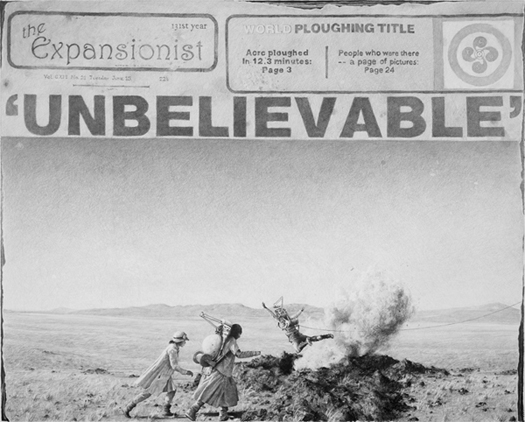 Some call it hyperbole, that is wrong, it is fact
Ethan Murrow - graphite on paper 48"x60"2008
Stories like the catastrophic drought of the 1930s were very influential as we constructed our narrative. The film focuses on an environment of limited possibility and the potential for humans to go forward despite that fact. In many ways this also gets to the heart of what it means to collaborate with others. You have to be inventive, assertive, patient and humble all at once. Failure is definitely an option. Artists are well versed in this, since most of our good ideas grow out of bad ones.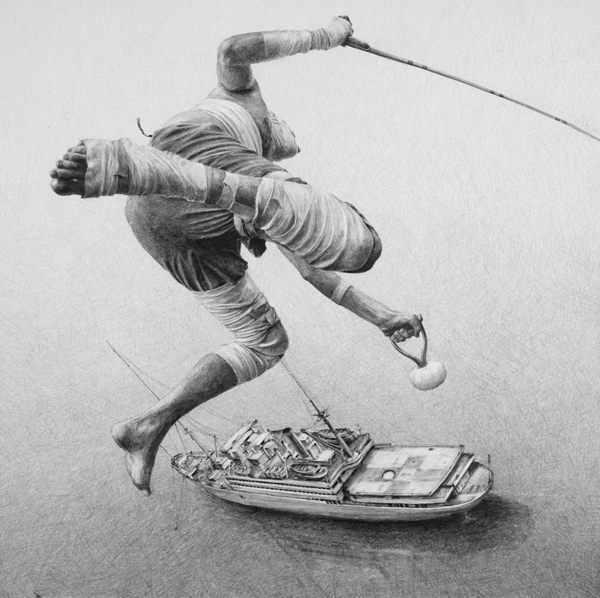 Landing crew unaware of descent, protocol to be reinforced
Ethan Murrow - graphite on paper 36"x36"2009
Thankfully, I've been able to work with others who see both the humor and devastation that grows out of a world like Dust. This film is a beginning, an invention that is guiding future projects, some of which can be seen now at Obsolete Gallery in Venice, CA in a show of new drawings and videos called "Rural Myths" until May 15th. It is also part of an enduring conversation and collaboration with Harvest Films.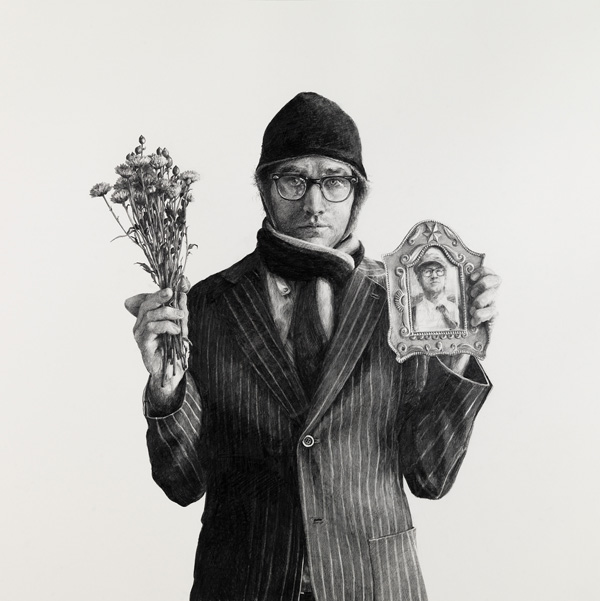 Himself mourning himself made for an awkward wake
Ethan Murrow - graphite on paper 36"x36" 2010