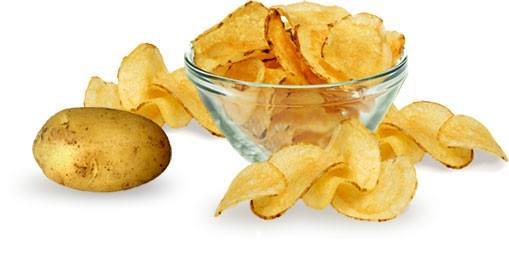 So, here we are. Thanksgiving is upon us yet again, and while you had every intent to plan a Friendsgiving, you ended up spending November getting drunk at pumpkin patches instead. Feelz. Don't worry, we have a holiday solution that combines food that needs no preparation, drinks that are alcoholic, and a dress code that encourages elastic waistbands. Behold: Chipsgiving, an overall ETP (excuse to party). To help you get the ball rolling, we have included below a Facebook event invite that will have your guests taste buds jazzed and ready to grab bags, not name tags. Feel free to get creative -- after all, it is Chipsgiving.
Your Invitation To Chipsgiving:
Ah, tis the season of wearing leggings and oversized sweaters and still being considered trendy. Bless this time of year. Oh, and it's Thanksgiving. That day when we're all like, "Oh yeah yeah, I'll cook something so good and bring it and be thankful and shit."
Then you're like F, it's Thanksgiving and I blacked out last night and forgot to cook. Or F, there's no money in my bank account and I refuse to buy some dumb jar of nutmeg I'll only use this one time. Or F, wait, my oven doesn't even work. Or F, there's no way I can carry this Crockpot containing a fall medley of vegetables and this boxed wine on the L train. Or F, it tastes like shit. I don't know WTF to do, what up Seamless?
That's why we have created Chipsgiving. A new glorious holiday that celebrates our two favorite things: eating chips and drinking alcohol. How do you celebrate? Just bring your fav bag of chips and bottle of booze. (Because why else would we have a gathering?)
Now, you might be wondering, "Shit, are Cheetos considered a chip?" Yes, Cheetos are in the chip family, much like, according to my legit Google search, the zebra is related to the horse, but has its own unique twist. Speaking of unique twists, Hot Cheetos, also a chip, are awesome. (What's black and white and red all over? A zebra eating Hot Cheetos.) The only bummer about the Cheetos league is that you can't text while you snack. This leads us to Doritos, another salty sultry chip that limits your text game. Who do you love more: Cool Ranch Doritos or the person you're texting? I know my answer (CRD's forever), but it's your move.
These are just suggestions of things to consider when choosing your chip, but please bring any chip your heart desires. Corn chips are a nice nod to the season, as the Pilgrims and Native Americans fucking loved corn. I would think it goes without saying that a dip to accompany this somewhat bland species of chip is essential. Suggested Dips: Hummus (if you're like that "what time is Soul Cycle tomorrow?" chip eater), Spinach Artichoke Dip (has to be done right), Salsa/Guacamole (two separate dip entities that should be enjoyed in unison, no amateur blends please), your mom's "famous" Superbowl dip, Buffalo Chicken dip (the Ryan Gosling of dips).
Now if your Chipsgiving focus is the Ddip, please be sure to correctly ration chip-to-dip quantity. More importantly, make sure the ratio of chip thickness to dip mass is on point, otherwise we're all fucked. For example, if your dip requires more support (e.g. 7-Layer Dip), I would suggest either Restaurant Style Tostitos or Stacy's Pita Chips. There are also Scoops made specifically for dipping but, TBH, I'm surprised they are still on the market; I've never had a great experience with them.
Bugles or, as our Founding Fathers called them, Cornucopia Chips are a welcomed chip edition and the Autumn Gods would give them a Jeter tip of respect. They did it their way and didn't conform to traditional chip standards. Every chip is beautiful in its own way and you can't let the media make you think you need to fit a certain chip type to be considered beautiful. #yesallChips.
However, we warn against party combos (e.g. Cheez-It Party Mix). We invited you so we obvi like you. You don't have to try so hard. (Special consideration will be given towards Chex Mix.)
Finally there are classic potato chips. As starches are the heart of Thanksgiving, bringing a bag of these is respectable. Ruffles Wavy go great with French Onion dip, as well as ranch dip. Honestly, Ranch Dip is good enough to eat on it's own - anyone who disagrees with that statement is a virgin who can't drive.
BBQ, Jalapeño, Maple Syrup, Sea Salt & Fresh Ground Black Pepper Crinkle Cut - go crazy. This is our day. Let's #live the only way we know how and tear through these sacks like Taz. Hey, maybe you'll come in a turtleneck and leave in someone else's? (Like not hook up, just switch t-necks.)
It's Chipsgiving bitch. Anything can happen.
Note: Kale Chips...GTFO...on second thought, they have a nice earthy tone that pairs well with the season...so bitch, we won't kale your vibe.
"I put my hand upon your chip. When I dip, you dip we dip." - the great philosopher and snacking OG Freak Nasty
#leavethechipclipsathome #chipclipsareforquitters