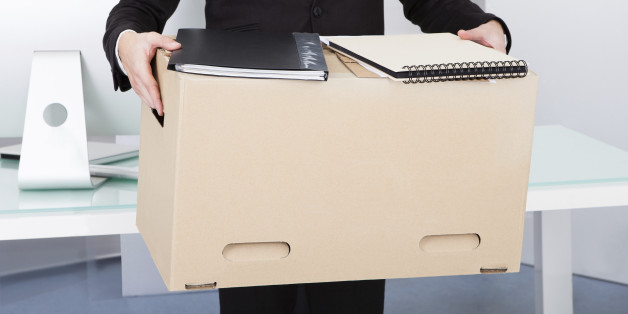 I am the last person you would expect to be among the long-term unemployed. I worked as the sole clinical dietitian at a small hospital. Although I was not employed by the hospital, I was a contract employee of an independent contractor. I worked 40-hour-plus weeks, early mornings, late evenings and weekends. I was on call 24 hours a day, 365 days a year. Even when I was at home recovering from sinus surgery, I had to calculate a tube feeding over the phone. I did all of this without additional pay.
Even so, I loved my job. During the six and a half years that I worked there, I had established excellent working relationships with the physicians, nurses, and other staff members. I loved arriving in the morning, and greeting everyone during the walk to my office.
My boss was in charge of both the food service and clinical aspects of the hospital. In January 2011, my boss, D., informed me that she would be losing the food service part of the contract. I asked her, "Will I lose my job?"
D. replied, "Oh, no, I don't always have the kitchen at facilities. Your job is safe." Reassured, I continued to work for another two months.
There were none of the usual warning signs. In early March 2011, my co-worker, the kitchen supervisor, got in the habit of asking me daily, "Has D. called you yet?"
Every day I would answer, "No, she hasn't called me yet."
Finally, on March 16, 2011, D. called me. She said, "I have bad news." I thought it was a patient complaint. Then she said, "The hospital terminated the contract."
I said, "So that means I'm losing my job."
She replied, "Yes. At the end of April."
I burst into tears and cried for over an hour. I tried to pull myself together to go on the floors and see my patients. Another of my boss' employees was there. Reflexively, she hugged me and said, "I knew yesterday." The kitchen supervisor and another employee of my boss knew I would lose my job before I knew.
The week after finding out I was losing my job, I placed my house with a realtor and put it up for sale. I made arrangements with my financial adviser to keep my retirement plan and with my health insurance representative to continue my health insurance. Of course, the responsibility fell to me to fund both my retirement plan and pay for my health insurance.
The individual who had taken over the kitchen quickly found my replacement and wanted me gone immediately. I was assigned the task of training my replacement. When the time came for interdisciplinary care plan meeting, I introduced the dietitian who was to take my place. "This is K.," I said. "The hospital terminated my contract and she is taking my job."
The nurses and others present gasped in shock. Finally, the infection control nurse spoke up. "So, do you have any big plans? Are you going on vacation?"
I replied, "No, but I will travel to the unemployment office."
The final Friday came. It was April 29, 2011. I asked our kitchen utility person for a box. "What do you need a box for?" he asked.
"To pack up my office because I'm losing my job," I replied.
I told the human resources director, "I don't want a party and don't want a cake. I want to come back to work on Monday."
The human resources director replied, "But you can't."
The medical-surgical nurses all signed a card to give to me. One of the nurses had her son buy a DVD of one of my favorite TV specials. I had told them earlier that I had been too sad to watch it when it aired.
The going-away party was the saddest party I have ever had. I could not bring myself to take a single picture at the party. It was all I could do not to cry. The anesthesiologist who had done the anesthesia consult for my sinus surgery came to the party, then hugged me, held me and cried with me in the hallway after the party. I packed up my office and left for the last time that afternoon; the tears in my eyes blurred the beautiful day.
On my first day of work at this hospital, my boss had required me to sign a policy of non-competition. She did not tell me about the policy when I accepted the job the month before. According to her policy of non-competition, I could not take a job at any facility in which my boss had ever been. Therefore, I could not take a job at the hospital. I moved in with my mother, back into my childhood bedroom.

Evangeline's story is part of a Huffington Post series profiling Americans who work hard and yet still struggle to make ends meet. Learn more about other individuals' experiences here.
Have a similar story you'd like to share? Email us at workingpoor@huffingtonpost.com