First, Prep and Prime! Use lighter side of HD Dual Foundation and apply on the eyelids. Then add the lighter color of the HD Dual Pressed Powder on top of the HD Dual Foundation onto the eyes to help the eye shadow last throughout the day.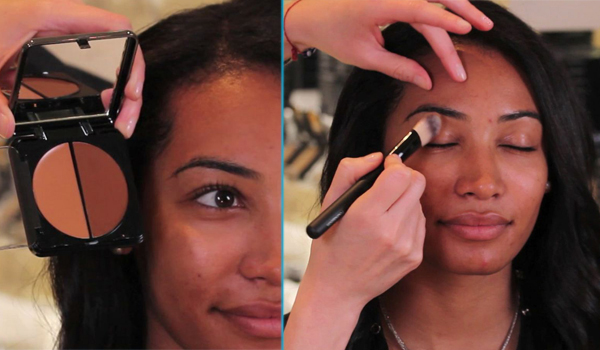 Apply a thin line of Black Pearl Smudgeproof liquid liner to top lash line. To get Kim Kardashian's vivid eye makeup, use shimmers and dark, bold colors like the Diamond Eyes Eye Palette to achieve the look. With an Eyeliner Brush, use darkest color from Diamond Eyes Eye Shadow Palette to smoke out the liquid liner.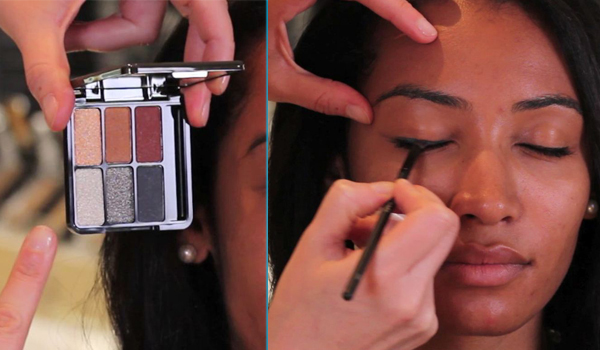 Use darkest colors of eye palette in the crease of eyes to make eyes appear wider and fuller. Use lighter blending colors in center of eye, and light shimmery gold or silver in the inner eye to open them up.
To add accent to the eyes, you can add water to the eye shadow. This emphasizes the eyes and makes them appear glowing with lighter colors and deeper with darker colors.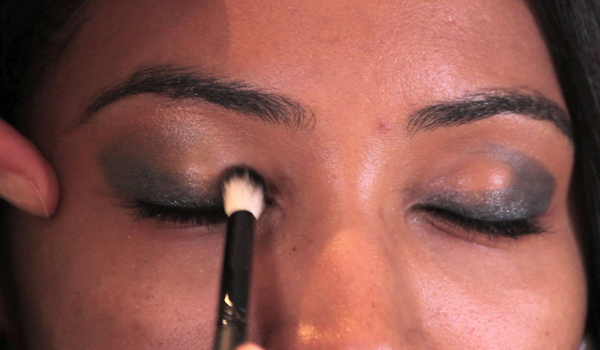 Next, add one pair of faux eyelashes or even layer one pair of lashes on top of another for more intense looking eyes--Eve uses both the #105 and #107 lashes in this makeover. Watch our False Lashes tutorial here, or stay tuned for our upcoming layered lashes video.
Gently pull the bottom lid down and add the blackout eyeliner pencil to lower lash line for more of the Kim Kardashian drama! Add the final eye shadow touches by going over the outside of lower lash line with a shimmery shadow.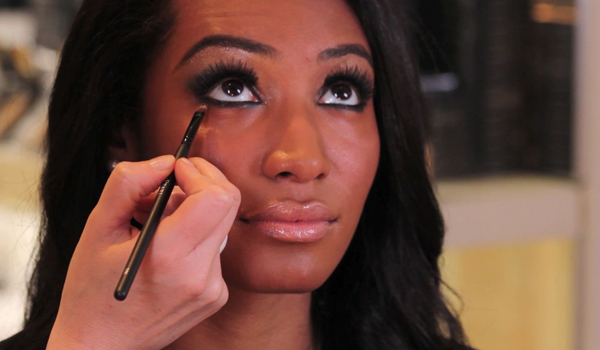 Apply mascara and clean any excess makeup from underneath the eyes by removing it gently with a sponge and priming moisturizer. Now apply your HD Dual Foundation with the reverse contouring technique (follow a basic foundation tutorial here).
Apply Salmon concealer to the under eye area. For that flawless foundation finish, wet your sponge for a smoother application and blend all makeup evenly.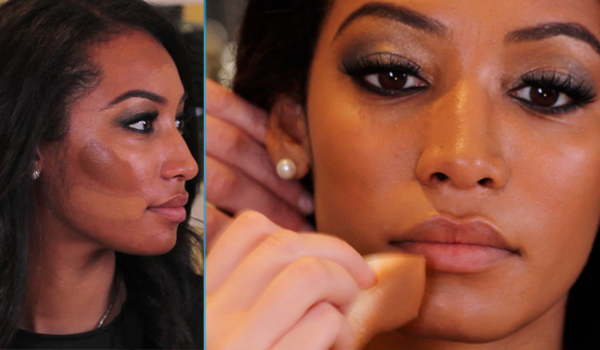 Add a light pinky gloss, just like Kim! And for that finishing touch, add some of the Bronzing Highlighting Trio for overall shimmer and to give your skin that beautiful and healthy looking glow.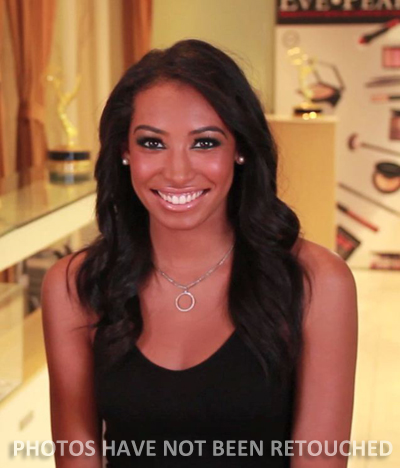 There it is! Kim Kardashian in a flash! You can get her look in moments! Have fun!
Flynn Pyykkonen for EVE PEARL
All products used are EVE PEARL Makeup with Skincare for Every Complexion. For more information, please visit our website at www.EvePearl.com.
PRODUCTS USED: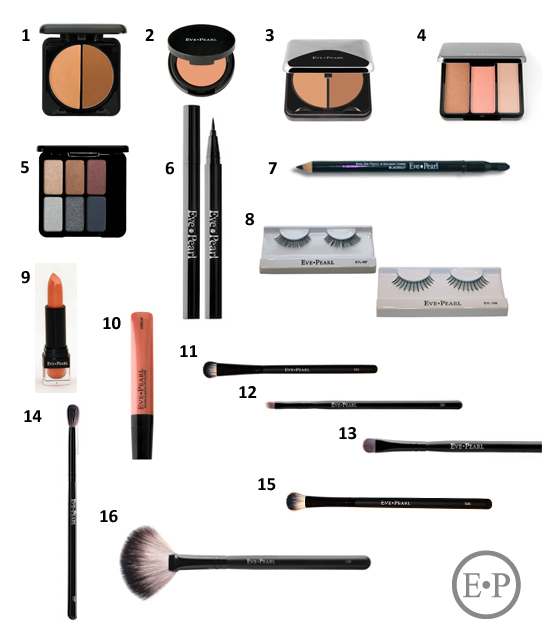 1. High Definition Dual Foundation Dark
2. Salmon Concealer and Treatment with CosmeNutrients Dark
3. High Definition Dual Pressed Powder Dark
4. Classic Bronzing Highlighting Trio
5. Diamond Eyes Eye Palette
6. Black Pearl Smudgeproof Liquid Eyeliner
7. Blackout Kohl Eye Pencil
8. #105 and #107 Eyelashes
9. Dual Performance Lip Color Skinny Dip
10. Pearlicious Lip Gloss Foreplay
11. All Over Eye Shadow Brush #103
12. Eyeliner Brush #104
13. Crease Brush #105
14. Mixer/Blender Brush #107
15. Eye Shadow Brush #108
16. Fan Brush #110