Dubbed fashion's enfant terrible by the press from the time of his first runway shows in the 1970s, Jean Paul Gaultier is indisputably one of the most important fashion designers of recent decades. Currently on view at the Montreal Museum of Fine Arts (MMFA), The Fashion World of Jean Paul Gaultier: From the Sidewalk to the Catwalk is the first international exhibition devoted to the French couturier.
Very early, Gaultier's avant-garde fashion reflected an understanding of a multicultural society's issues, shaking up -- with invariable good humor -- established societal and aesthetic codes. Through twists, transformations, transgressions and reinterpretations, he not only erases the boundaries between cultures but also the sexes, creating a new androgyny or playing with subverting hyper sexualized fashion codes.
The exhibition features approximately 140 ensembles, mainly from the designer's couture collections, but also from his pret-a-porter line, along with their accessories. Created between the early 1970s and 2010, these pieces have, for the most part, never before been exhibited. Many other pieces are also being presented for the first time such as sketches, stage costumes, excerpts from films, runway shows, dance performances and more.
I think the way people dress today is a form of artistic expression. Saint Laurent, for instance, has made great art. Art lies in the way the whole outfit is put together. Take Jean Paul Gaultier, what he does is really art.
~~ Andy Warhol (Mondo Uomo, 1984)

"Barbes" collection / Pret-a-Porter F/W 1984-1985
@Patrice Stable / Jean Paul Gaultier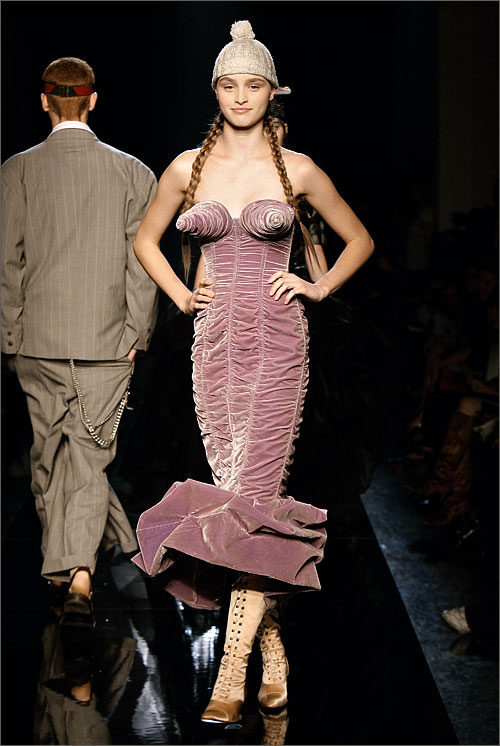 "Les Indes galantes" collection / Lascar dress / Haute Couture S/S 2000
@Patrice Stable / Jean Paul Gaultier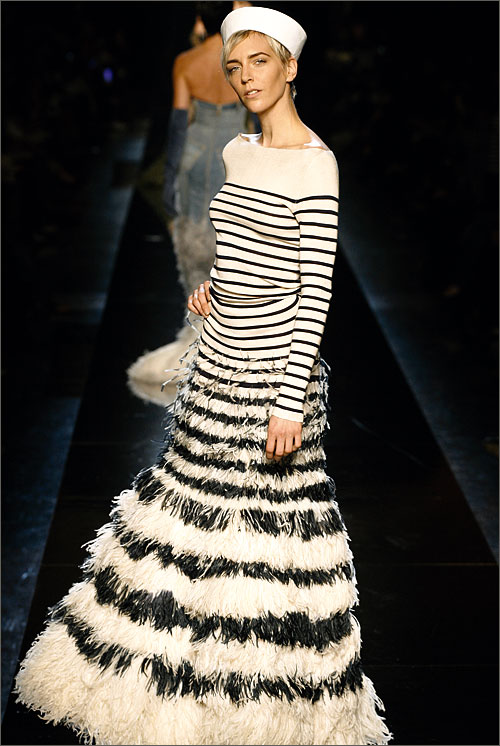 "Les Actrices" collection / Barbarella corset / Haute Couture F/W 2009-2010
@Patrice Stable / Jean Paul Gaultier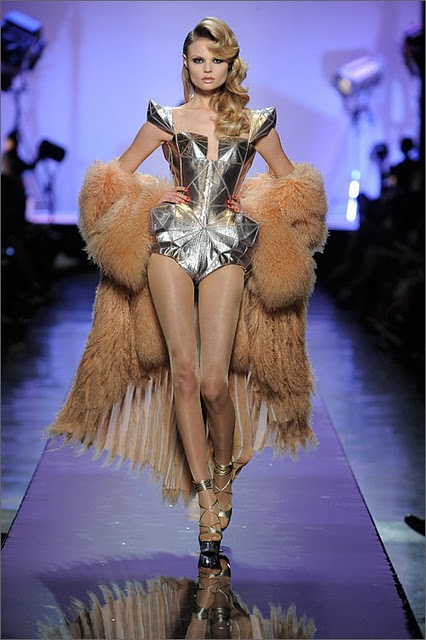 "Les Vierges"(Virgins) collection / Apparitions dress / Haute Couture S/S 2007
@Patrice Stable / Jean Paul Gaultier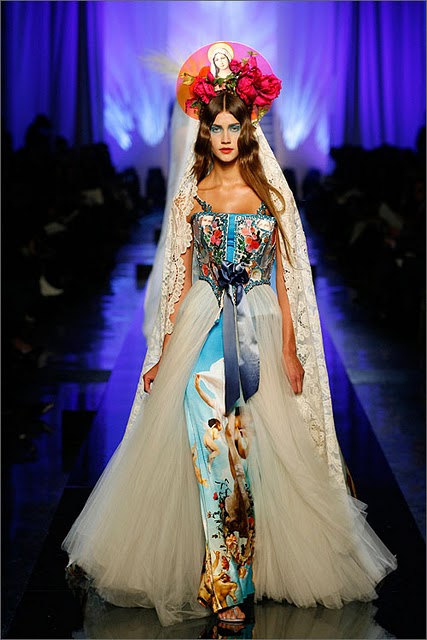 "Les Surrealistes" collection / Hecate coat-dress / Haute Couture F/W 2006-2007
@Patrice Stable / Jean Paul Gaultier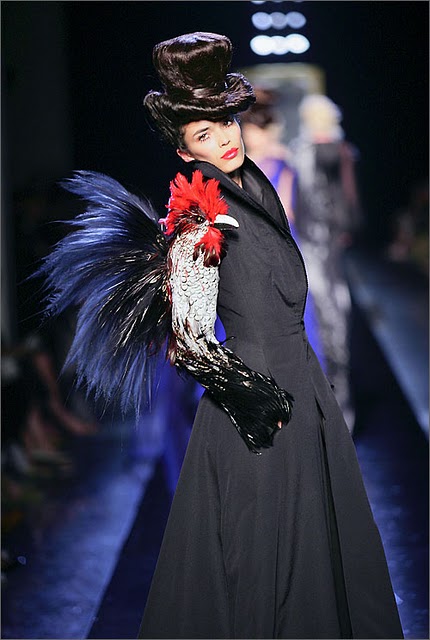 "Hommage a l'Afrique"(Tribute to Africa) collection / La Mariee dress (wedding dress)/ Haute Couture S/S 2005
@Patrice Stable / Jean Paul Gaultier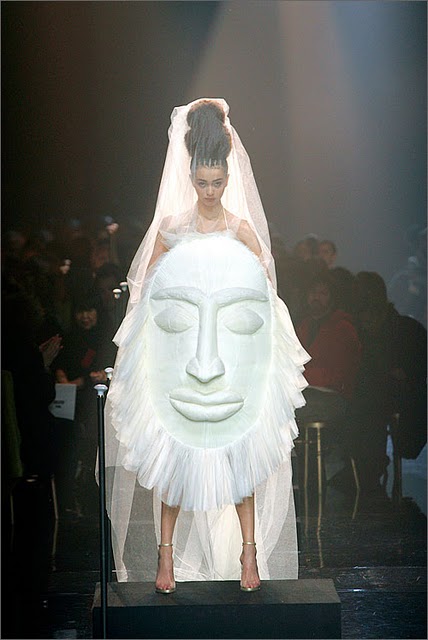 "Les Vierges" collection / Immaculata dress / Haute Couture S/S 2007
@Patrice Stable / Jean Paul Gaultier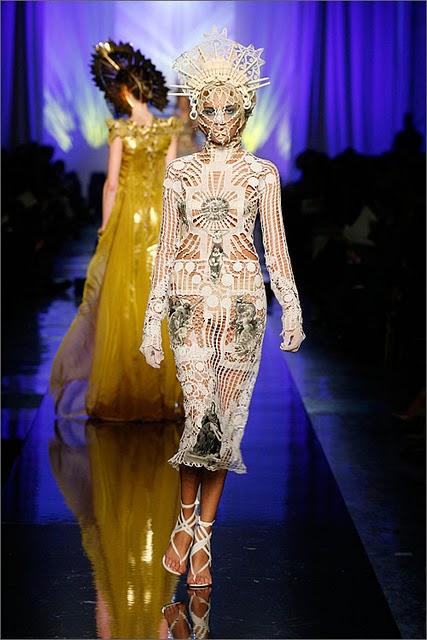 "Belles des champs"(Countryside Babes) collection / Pret-a-porter S/S 2006
@Patrice Stable / Jean Paul Gaultier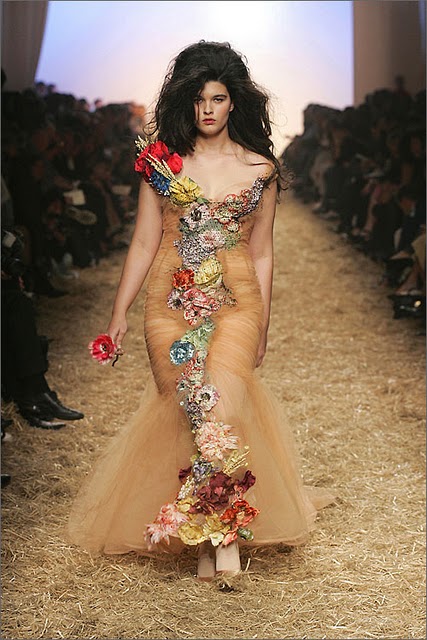 "Les Cages" collection / Calligraphie dress / Haute Couture F/W 2008-2009
@Patrice Stable / Jean Paul Gaultier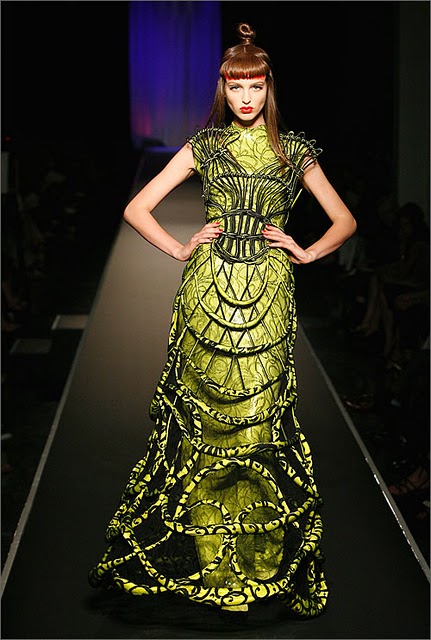 "Les Vierges" collection / Laudes ensemble / Haute Couture S/S 2007
@Patrice Stable / Jean Paul Gaultier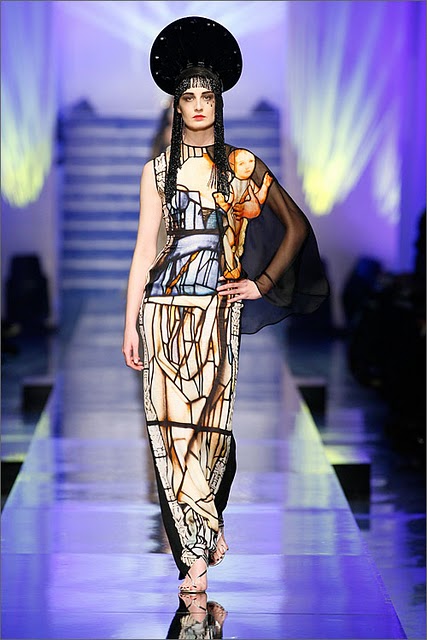 Photo: Jerry Pigeon (Studio JPG)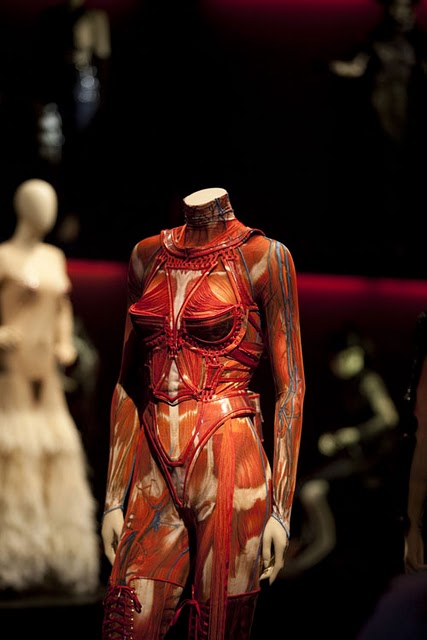 Photo: Jerry Pigeon (Studio JPG)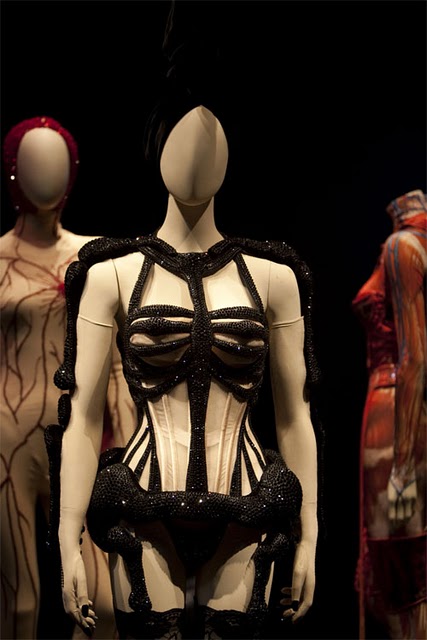 Photo: Jerry Pigeon (Studio JPG)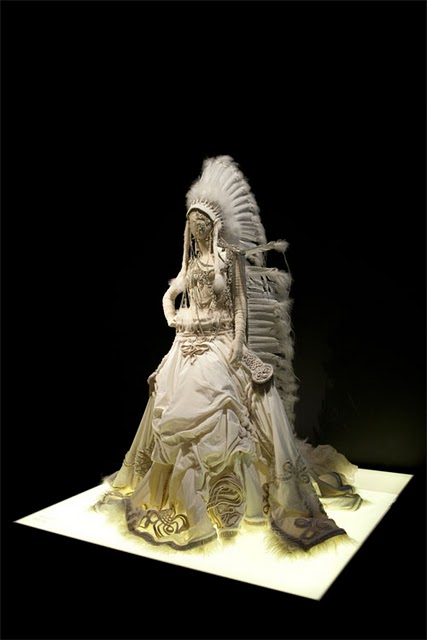 "French Cancan" collection / Pret-a-porter F/W 1991-1992
@Patrice Stable / Jean Paul Gaultier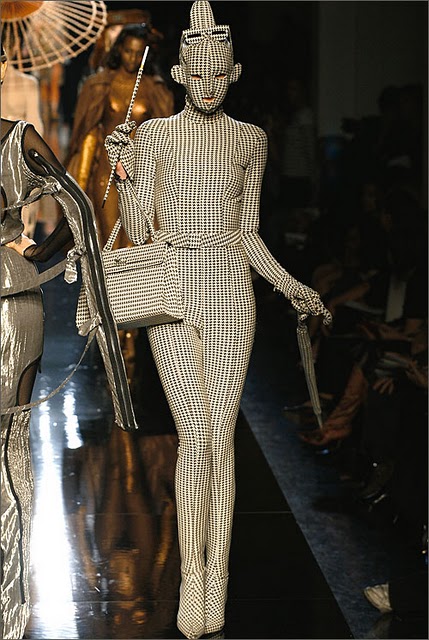 Courtesy The Montreal Museum of Fine Arts
The Fashion World of Jean Paul Gaultier: From the Sidewalk to the Catwalk
June 17-October 2, 2011
Via Trouvaillesdujour